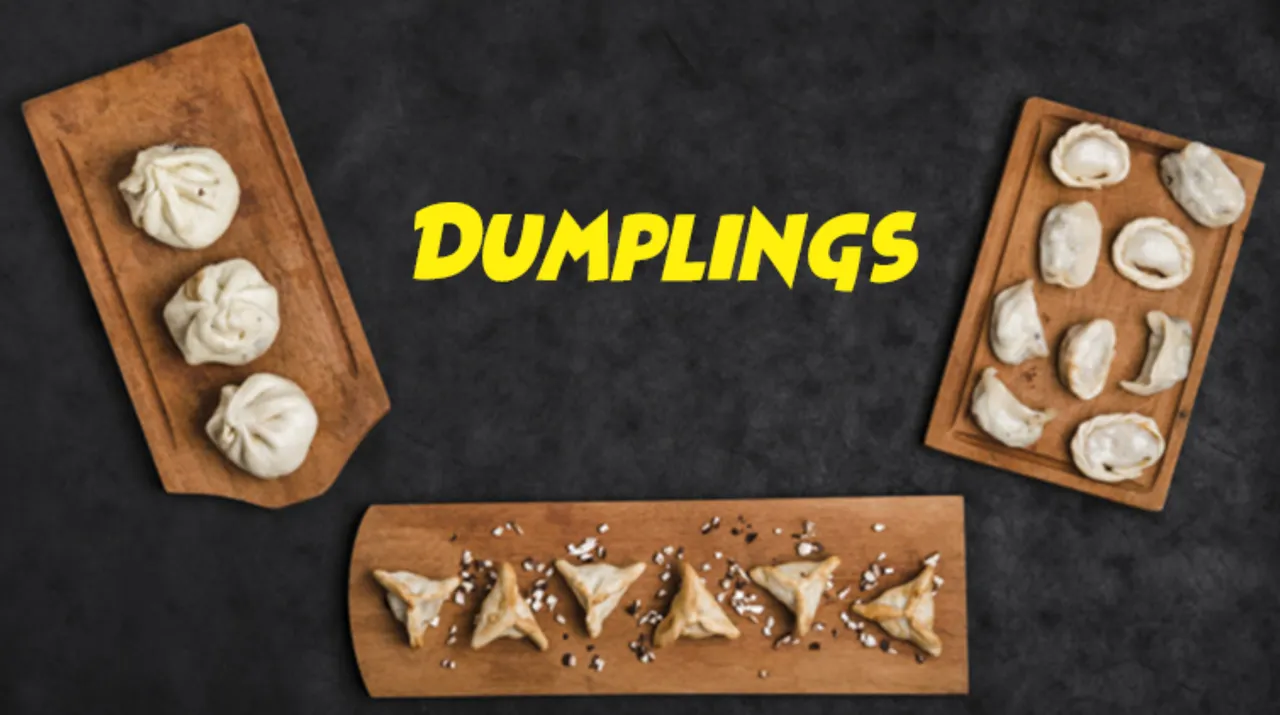 Who can resist Asian food? Not us! If you feel the same way, we're giving you a list of Asian food restaurants that serve lip-smacking dumplings that will leave you licking your fingers!
On the occasion of World Dumpling Day, here are 10 restaurants that you can't miss out on if you love dumplings. But TBH, everyday is dumpling day if you love the little morsels from heaven -
1. Yauatcha - Mumbai, Delhi, Kolkata & Bangalore
Famous in Mumbai for its Asian affair, Yauatcha definitely deserves the #1 spot on this list. It serves 40 different types of dumplings, and we assure that you'll leave happy and with a belly full of your favourite dumplings.
 2. Hakkasan - Mumbai
If you're planning a special dinner date with bae that includes enticing dumplings, Hakkasan is the place to be. The Asian and Cantonese cuisine paired up with captivating cocktails will take your dining experience to the next level.
3. Pa Pa Ya - Mumbai, Delhi & Kolkata
Famous for its Asian affair, Pa Pa Ya has spread its wings globally to impress patrons with its 68 types of dumplings!
4. Yum Yum Cha - Delhi
Delhiites, we've got the perfect place to binge on appetizing dumplings! Each type of dumpling will create a burst of flavours in your mouth.
5. Royal China - Mumbai, Delhi & Pune
One of the popular Asian food restaurants in India, Royal China takes their dumplings very seriously. Don't forget to try out Pork and Prawns Dumplings.
6. The Fatty Bao - Mumbai, Delhi & Bangalore 
Although The Fatty Bao is famous for its baos, their dumplings are still out of this world. The food along with the unique ambience aims for an excellent dining experience.
7. Mamagoto - Mumbai, Bangalore, Delhi, Kolkata, Hyderabad, Chennai & Pune
Asian cuisine with all the fun! Mamagoto has definitely influenced most of India with their scrumptious food.
8. Tim Tai - Bangalore
Craving a Pan Asian fix? Tim Tai is just the place for you! This Asian Delhi with colorful interiors and delicious dumlings is also easy on the pocket!
9. Mainland China - Mumbai, Delhi, Pune & Kolkata
If you can't pick one, Mainland China offers dumpling platters for you! Now choose your assortment of dumpling and enjoy multiple flavours at once.
10. Shiro - Mumbai & Bangalore
Dive into a world of Pan Asian cuisine, enticing cocktails, and stellar parties. Apart from delicious dumplings, Shiro offers a long list of exciting things.
We got you drooling, didn't we? Go on, plan your next dumpling outing today!