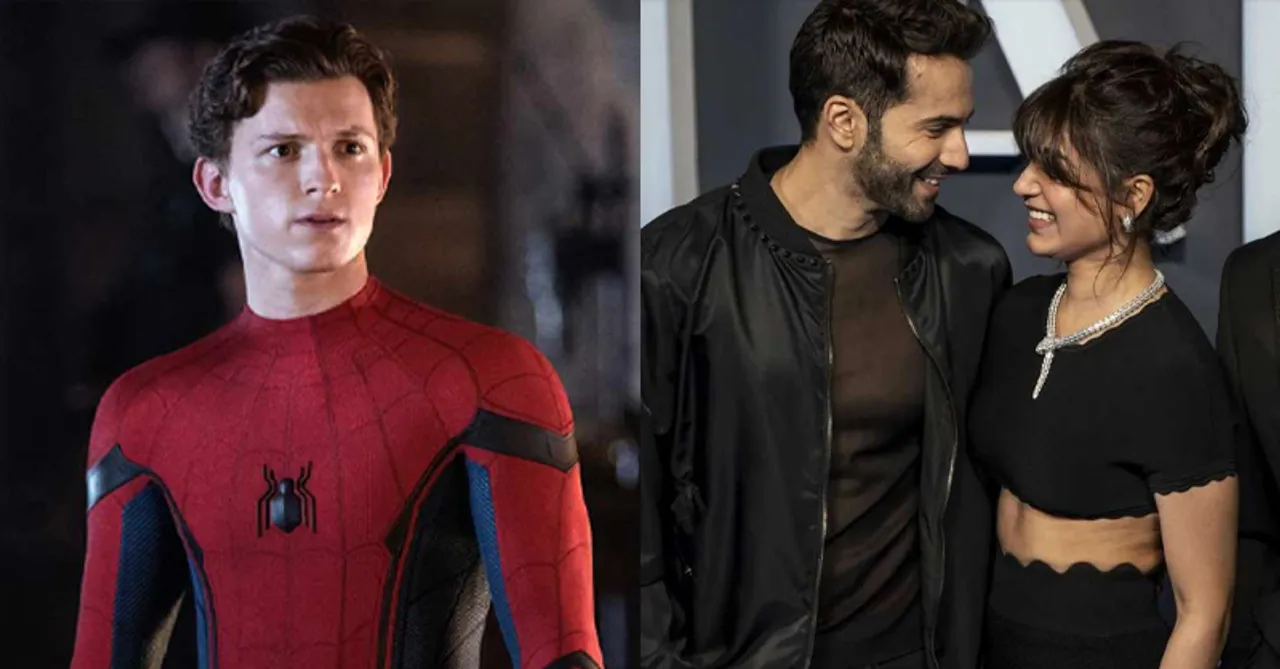 This week's E Roundup has got you covered with highlights from this week that you cannot miss out on!
E Roundup brings all the entertainment news from around the world to keep you in the loop with whatever happened throughout the week. This time around we have Selena Gomez's beauty brand Rare Beauty to be launched in India, the first ever K-pop music video by BLACKSWAN being shot shot in India, and Samantha Ruth Prabhu set to play Priyanka Chopra's mother in the Indian version of Citadel. Bear Grills is in talks with Priyanka Chopra Jonas and Virat Kohli for his survival show, Salman Khan will be returning for Bigg Boss OTT on Voot and so much more has happened that you can read about in our E Roundup!
Check it out!
Ranbir Kapoor to reserve 10000 tickets for the underprivileged kids
Brahmastra actor, Ranbir Kapoor is going to distribute 10000 tickets to NGOs across India for the movie Adipurush. Ranbir was fascinated by Ramayana growing up and has learned a lot from it. Him donating 10,000 tickets to underprivileged kids is hope for them to learn from Shri Ram's story.
First ever K-pop MV was shot in India
BLACKSWAN dazzles in their come back video Karma which was shot in India. The girl group also visited Sriya Lenka's house who is one of the members of the group. The group first released their debut album Goodbye Rania in 2020.
Selena Gomez's Rare Beauty to launch in India
Singer-songwriter, actor and now entrepreneur Selena Gomez is all set to launch her beauty brand Rare beauty in India. The singer takes to her Instagram giving us more deets about the launch. She wrote, "We couldn't be more happy to finally launch in-stores and online only @sephora_india! Mark your calendar for June 15 and get ready to shop what's been on your wishlist."
Priyanka Chopra and Virat Kohli to be featured on Bear Grills survival show
Bear Grills confirms that he is in talks with Priyanka Chopra Jonas and Virat Kohli for his adventure show Man VS Wild. Renowned actors like Ranveer Singh, Akshay Kumar, Vicky Kaushal and Ajay Devgn have been featured on the show before. Priyanka also becomes the first female actor from Bollywood to be featured on the show.
Radhika Madan and Sudhanshu Saria's big win at the 25th UK Asian Film Festival
Radhika Madan and Sudhanshu were awarded at the 25th UK Asian Film Festival this week. Radhika won the Best Actor Female award for her performance in the film Sanaa and Sudhanshu Saria won the Best Director award.
Bigg Boss OTT to be premiered on June 17
Much awaited reality show Bigg Boss is all set to premiere its OTT version on Jio Cinema. Salman Khan will be hosting the show instead of Karan Johar and the show will be available to watch on Jio Cinema on June 17.
Tom Holland takes a year long break from acting
Spider-Man star Tom Holland decides to go on a hiatus with his acting career. The actor was last seen in The Crowded Room and because of the intensity of his role in the movie, he decides to take a year long break.
Meghan Suri to join Lukas Gage, Harvey Guillén and Jack Quaid for Companion.
Never Have I Ever star, Meghan Suri is all set to join Lukas Gage, Harvey Guillén and Jack Quaid for a sci-fi thriller Companion. Companion is about a apocalyptic landscape and the journey of a woman to find a man she left there. Meghan was last seen in Never Have I Ever as Aneesha.
Samantha Ruth Prabhu to play Priyanka's mother in Citadel
Samantha has been going places since she started her career and now she has landed the role of Priyanka's mother in the Indian version of Citadel. Citadel's first episode was premiered on Amazon Prime Video on April 28 and its last episode premiered on May 26. Varun Dhawan will also be seen in the Indian version of Citadel.
Adipurush's final trailer launched
After receiving a lot of backlash with its first look, Adipurush released its final trailer and is all set to releases on June 16. Adipurush is about the epic story of Ramayana that stars Prabhas, Kriti Sanon and Saif Ali Khan.
Hope you enjoyed all the updates from this week's E Round up!
For more such updates follow us @socialketchupbinge.