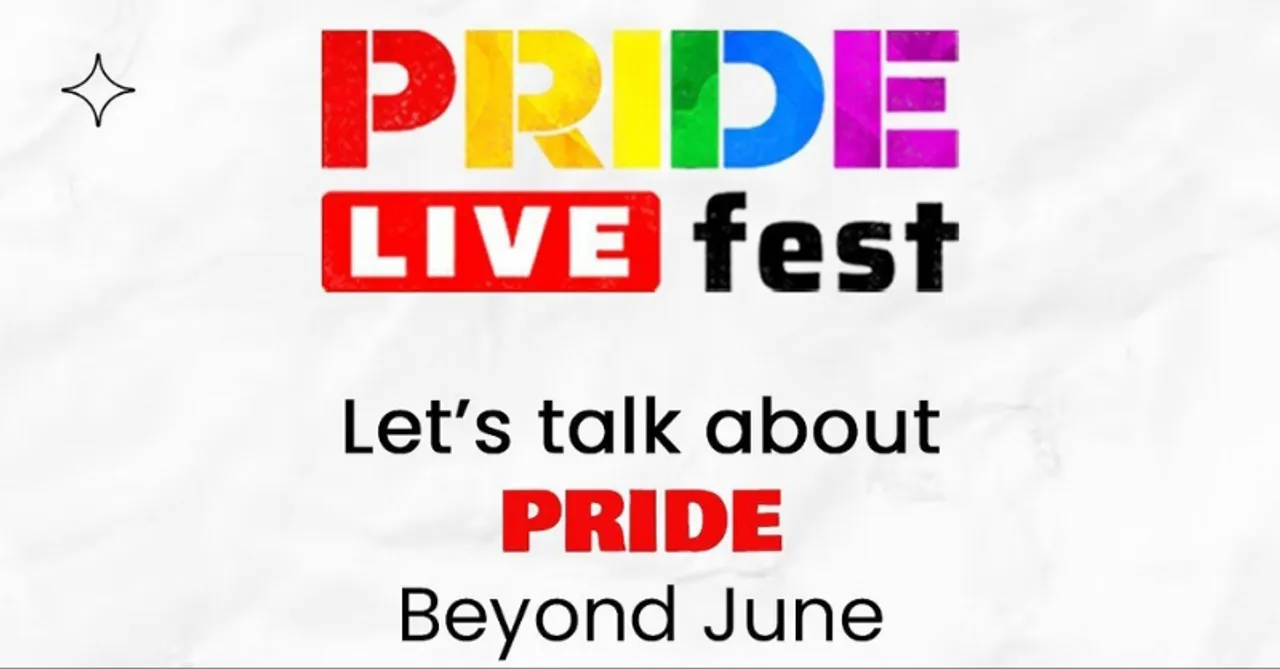 We had a short chat with Prince Manvendra Singh Gohil, Ankur Bhatnagar, Deepak Sharma and Zoya Lobo where they emphasised about the importance of holding these conversations throughout the year. 
Pride month is a significant time when we engage in vital discussions and celebrate our diversity, but its importance should not be confined to just June. This year, we are consciously taking a step in extending the celebrations and conversations beyond the confines of June with the fourth edition of Pride LIVE Fest aka PLF on August 2, 2023. Going beyond Pride month, PLF aims to keep these essential conversations alive year-round, promoting awareness, understanding, and support for the LGBTQIA+ community's rights and challenges.
This event will be graced by queer content creators, activists, film makers, artists, lawyers and quite a few influential figures who are making a difference for the community with their meaningful conversations. We had a quick chat with Prince Manvendra Singh Gohil, Zoya Lobo, Ankur Bhatnagar, and Deepak Sharma about their thoughts on Pride beyond June.
And here's what they had to say about celebrating Pride beyond June!
Prince Manvendra Singh Gohil (Prince of erstwhile Princely State of RajPipla, Gurjat/ Human Rights Activist)
"It's really common for organizations to reach out to you when it's June and sometimes it feels like they are having these conversations just for the sake of it because they don't put much effort in having these conversations beyond June. Pride month comes with an opportunity where we get the chance to celebrate our identity, life and it comes with a sense of acceptance in all of us. I think such positive things should not be limited to a specific month."
Zoya Lobo (India's first Transgender journalist)
"The celebrations and conversations during Pride month boost a sense of confidence and acceptance in me and I can't elaborate enough how important this month is for the people of the queer community. But it would be great if I feel that sense of confidence in me throughout the year. I would want people to genuinely care about the community and realise the importance of supporting people around them. By extending this celebration beyond June, I think Social Ketchup and Local Samosa want to send out the message that these things should continue to happen until each and every individual feels equal and free in the community."
Ankur Bhatnagar and Deepak Sharma 
"As a desi gay couple, our journey together has been filled with both joys and challenges. Over the course of 15 years, we have faced struggles and discrimination, but we have also experienced immense love, growth, and happiness. Through our Instagram account, we aim to showcase the real-life stories of a neighbourhood desi gay couple. We believe that everyone deserves to see authentic representations of LGBTQIA+ relationships, breaking stereotypes and highlighting the beauty of diverse love.
While Pride Month in June is a crucial time for the LGBTQIA+ community, we strongly believe that the conversations surrounding Pride should not be limited to just one month. The fight for equality, acceptance, and understanding is a year-round endeavour. By continuing these important conversations beyond June, we can foster lasting change, build empathy, and create a more inclusive society."
What are your thoughts on celebrating Pride beyond June? Tell us in the comments below.
Follow @socialketchup for some behind the scenes and updates on Pride LIVE Fest 4.0