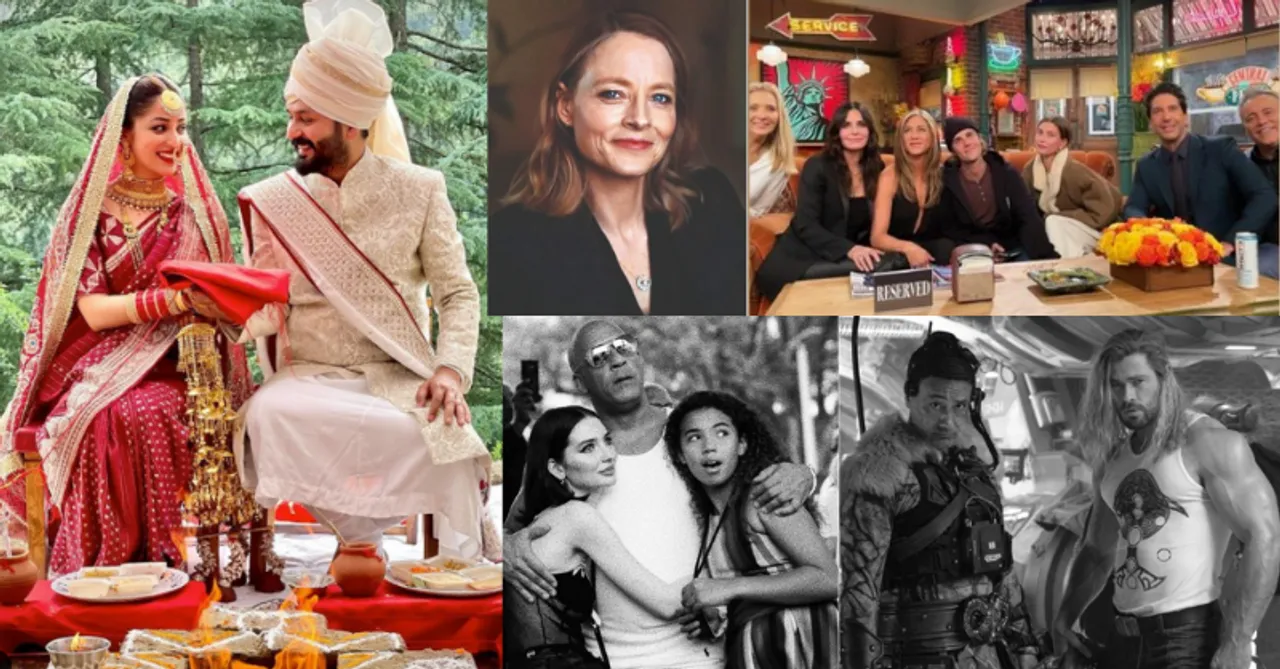 From who tied the knot to who is working on what project know each and everything that happened in the week around the entertainment industry in this ERoundup.
ERoundup is a roundup on the entertainment news from the week so that you get to know all the important news from the industry in one place. We keep it short and simple so that you get to know all but doesn't consume too much of your time. Read on to know whether you missed out on something or not.
Yami Gautam ties the knot with 'Uri' director Aditya Dhar
Actress Yami Gautam took to social media on Friday to reveal that she got married to 'Uri: The Surgical Strike' director Aditya Dhar.
Scam-1992 becomes one of the Highest rating show on IMDb
Hansal Mehta's show Scam-1992 on SonyLIV gets to be the highest-rated show on IMDb. It got 9.6 ratings on the platform, beating the likes of other favorites like 'Breaking Bad', 'Chernobyl', and even 'Game of Thrones'.  
Todd Phillips returning to co-write 'Joker 2'
Todd Phillips, who co-wrote and directed Joaquin Phoenix-starrer 'Joker', is returning to write its sequel, as per a report in The Hollywood Reporter. In the report about Hollywood's most powerful lawyers, a statement says the filmmaker has struck a deal to co-write the next installment of the 2019 film. 'Joker' was nominated in 11 categories at the Oscars 2020.
China censored 'Friends: The Reunion' telecast
China's streaming platforms censored 'Friends: The Reunion' telecast, including footage of Lady Gaga, BTS, and Justin Bieber. Some said this was due to previous negative headlines. While Lady Gaga was banned from China after meeting the Dalai Lama, Bieber, who irked China after visiting Tokyo's Yasukuni shrine, was banned over "bad behavior". Footage of fans from the LGBTQ community was censored.
Masaba on mother Neena's b'day
Fashion designer Masaba Gupta marked her mother, actor Neena Gupta's 62nd birthday on Friday by sharing a note for her on Instagram.
Randeep Hooda removed as ambassador of UN treaty over old video of 'dirty joke' on Mayawati
Randeep Hooda has been removed as ambassador of Convention on the Conservation of Migratory Species of Wild Animals, a UN environmental treaty. This comes after an old video went viral where he made a joke on former UP CM Mayawati, which many said was "casteist and sexist". In the video, Randeep claimed he's going to make a "very dirty joke".
Juhi Chawla files lawsuit against implementation of 5G in India
Actress Juhi Chawla has filed a lawsuit against the implementation of 5G in India. "We have sufficient reason to believe that the radiation is extremely harmful and injurious to the health and safety of the people," she said according to Free Press Journal. The lawsuit demands the concerned companies to certify to people that the 5G technology is safe to "every type of living organism".
Miles Teller replaces Armie Hammer in 'The Offer' series
Miles Teller has replaced Armie Hammer in 'The Offer', a series about the making of 1972 film 'The Godfather'. Armie exited the project earlier this year after a series of Instagram messages, graphic and sexual in nature, allegedly written by him leaked online. Miles, known for films like 'Whiplash' and 'Fantastic Four', will play the role of producer Al Ruddy.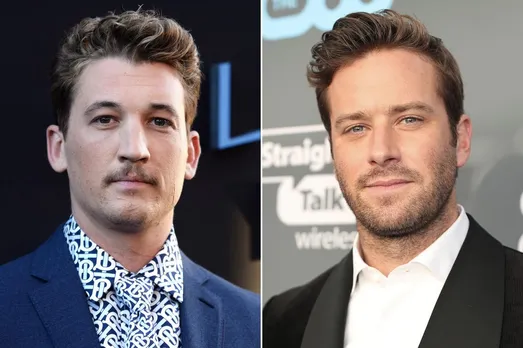 Bobby Deol to wife on 25th anniversary
Actor Bobby Deol on Sunday marked his 25th marriage anniversary with his wife Tanya Deol on Instagram by sharing a series of throwback pictures.
RGV shares throwback black-white pics of Urmila
Filmmaker Ram Gopal Varma shared a throwback picture of actress Urmila Matondkar after the release of their 1995 film 'Rangeela'. Taking to Twitter, he shared a black-and-white picture that was clicked on the sets of 'Satya'.
R Madhavan on b'day amid pandemic
Actor R Madhavan, who turned 51 on June 1, took to Twitter and thanked his fans for their "love" and shared that amid the ongoing COVID-19 pandemic, he won't celebrate the day.
It's an engaging story & Huma is fabulous: Twinkle on show 'Maharani'
Taking to Instagram, actor-turned-author Twinkle Khanna called Huma Qureshi "fabulous" on the show 'Maharani' and said that the story was "engaging" in a video.
Not over this, never will be: Hailey shares pics with 'Friends' cast
Justin Bieber's wife Hailey Bieber accompanied the singer on the sets of the 'Friends' reunion. Taking to Instagram, Hailey shared a few pictures from the sets where the couple were seen posing along with the cast of the sitcom. Sharing the pictures, Hailey wrote, "We'll be there for you." In another picture, she wrote "Not over this. Never will be."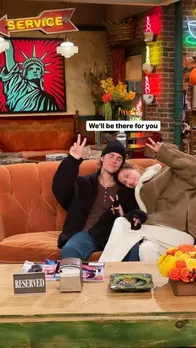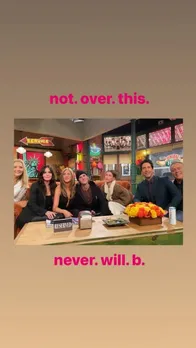 Have decided to not expose Vamika to social media till she understands it: Virat
Team India Captain Virat Kohli refused to share any picture of his and Anushka Sharma's daughter, Vamika, on social media after an Instagram user-requested him. "We have decided as a couple to not expose our child to social media before she has an understanding of what social media is and can make her own choice," he stated.
Courteney Cox, Ed Sheeran recreate Ross, Monica's 'Friends' dance routine
Actress Courteney Cox and singer Ed Sheeran recreated 'Friends' characters Ross (David Schwimmer) and Monica's (Cox) dance routine, which featured in the original show's episode, 'The One With The Routine'. "Just some routine dancing with a friend," Cox wrote alongside a video, in which she can be seen recreating the original moves with Sheeran.
Madhuri Dixit as son Arin graduates from high school
Actress Madhuri Dixit Nene took to Twitter to share her and husband Shriram Nene's "proud moment" as their son Arin Nene graduated from high school. She posted a family picture from Arin's high school graduation day.
Super emotional: Varun on watching 'Friends: The Reunion'
During a question and answer session on his Instagram Stories, actor Varun Dhawan shared that he watched 'Friends: The Reunion' and mentioned that it was a "super emotional" experience. "I've seen the series like three times...back to back," he added. Further during the session, he mentioned that he's staying productive amid lockdown by watching films and playing PlayStation.
Britney Spears pays tribute to Princess Diana
Taking to Instagram, American singer Britney Spears paid tribute to the late Princess Diana. Sharing a picture of the Princess of Wales on Instagram, Britney pens a note.
Amitabh on 52 yrs in films
Veteran actor Amitabh Bachchan, who made his movie debut with 'Saat Hindustani' in 1969, reacted to completing 52 years in the film industry and took to social media to thank his fans for supporting him.
Sonu Sood appears on cover of magazine that once 'rejected' him for audition
Actor Sonu Sood on Sunday took to social media to share a magazine cover that featured him. Sharing the cover, the actor tweeted.
Madonna on son David posing in a dress
American singer Madonna recently took to Instagram and shared a video in which her son David Banda can be seen wearing a dress. The clip features David posing in a silk Mae Couture dress paired with sunglasses and white sneakers.
Manoj Kumar on 57 yrs of 'Woh Kaun Thi?'
Veteran actor Manoj Kumar took to Twitter to mark 57 years of his black and white movie 'Woh Kaun Thi?', which came out on June 1, 1964.
Walker's daughter shares pic with Vin & his daughter, says 'Family'
Taking to Instagram, late actor Paul Walker's daughter Meadow shared a picture of herself with Vin Diesel and his daughter. "Family," she wrote alongside the picture and added a heart emoji. Reacting to Meadow's post, Vin wrote in the comments section, "All love...always." Paul, who worked with Vin in 'Fast & Furious' films, died in a car crash in 2013.
'Bhavesh Joshi Superhero' became cult in last 3 yrs: Harsh Varrdhan
Actor Harsh Varrdhan Kapoor took to Instagram to pen down a note as his film  'Bhavesh Joshi Superhero' completed three years of its release on Wednesday.
Saif Ali Khan, Arjun Kapoor's Bhoot Police to have a digital release
Arjun Kapoor and Saif Ali Khan-starrer 'Bhoot Police', which was previously scheduled for a theatrical release on September 10, will now have a digital release, producer Ramesh Taurani confirmed on Wednesday. The horror-comedy film will release on OTT in September or October, he added. Directed by Pavan Kripalani, 'Bhoot Police' will also feature Jacqueline Fernandez and Yami Gautam.
Rashmika Mandanna named 'Bangalore Times Most Desirable Woman of 2020'
Actress Rashmika Mandanna has topped the list of 'Bangalore Times Most Desirable Woman of 2020'. Rashmika, who made her acting debut in the 2016 film 'Kirik Party', has achieved this feat for the second time in her career. Meanwhile, KGF star Yash has topped the list of 'Bangalore Times Most Desirable Man of 2020'.
This film is off the wall funny: Hemsworth as 'Thor...' wraps shoot
Taking to Instagram on Wednesday, Chris Hemsworth penned a note upon completion of his superhero film 'Thor: Love and Thunder'. He shared a picture with director Taika Waititi.
Taylor Swift joins Christian Bale in David O Russell's next film
Singer-actress Taylor Swift has joined the cast of David O Russell's upcoming film. Taylor, who was also seen in 2019 comedy film 'Cats', will share screen space with actors like Christian Bale, Margot Robbie, Robert De Niro and Zoe Saldana. Plot details are being kept under wraps but it is said to be based on an original idea from Russell.
BTS, Coldplay may collaborate for song titled 'My Universe'
South Korean K-Pop band BTS and British rock band Coldplay may soon collaborate for a song, according to reports. The song is reportedly titled 'My Universe'. Speculations about the alleged collaboration increased after a MatchLyric page posted lyrics of the song 'My Universe' and gave artist credits to BTS and Coldplay.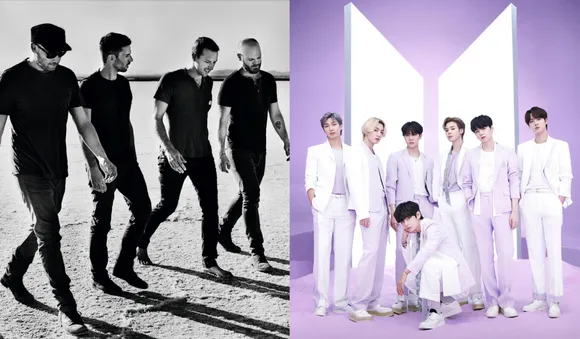 People crash HC's virtual hearing on Juhi's lawsuit against 5G, sing songs
The Delhi High Court's virtual hearing on actress Juhi Chawla's lawsuit against 5G implementation in India was interrupted on Wednesday by unknown people who began singing songs from her movies. Songs like 'Ghoonghat Ki Aad Se', 'Lal Lal Honthon Pe' and 'Meri Banno Ki Aayegi Baraat' interrupted the hearing. "Identify the person and issue a contempt notice," the HC ordered.
Pankaj Tripathi to star alongside Akshay Kumar in 'OMG 2'
Pankaj Tripathi will reportedly star alongside Akshay Kumar in the second instalment to the 2012 film 'OMG: Oh My God!'. According to reports, the upcoming film will feature Pankaj as the lead character and Akshay will reprise his role from the first part. 'Oh My God 2' will reportedly go on floors in the month of September.
Sophie Turner to star in limited series 'The Staircase'
'Game of Thrones' actress Sophie Turner has been roped in for an upcoming limited series 'The Staircase'. The actress will feature in the eight-part drama alongside Colin Firth, Toni Collette, Juliette Binoche, Rosemarie DeWitt and Parker Posey. Antonio Campos, known for projects like 'The Devil All the Time', 'The Punisher' and 'Afterschool', will direct six of the eight episodes.
Jodie Foster to receive honorary Palme d'Or at Cannes Film Festival
Actress-filmmaker Jodie Foster will be given the honorary Palme d'Or at the Cannes Film Festival this year, the organisers announced on Wednesday. The Academy Award-winning actress will also be the guest of honour at the opening ceremony on July 6.
Amitabh Bachchan shares throwback pics from his wedding on 48th anniversary
Actor Amitabh Bachchan took to Instagram to share throwback pictures from his wedding with Jaya Bachchan on the occasion of their 48th wedding anniversary.
Mumbai Police to citizens after booking Tiger, Disha for breaking COVID-19 rules
After booking Tiger Shroff and Disha Patani for breaking COVID-19 rules, Mumbai Police took to Twitter to spread awareness about COVID-19 rules, making references to their films.
New York Indian Film Fest to be held in virtual format from June 4
The 2021 edition of New York Indian Film Festival (NYIFF) will be held in a virtual format due to the coronavirus pandemic. The festival, which will be held from June 4-13, will screen films in several languages including English, Hindi, Kannada, Kashmiri, Malayalam, Manipuri and Marathi. Kannada film 'Where's Pinki?' (Pinki Elli?) will be the opening film at NYIFF 2021.
Hope you are all caught on the entertainment world with this ERoundup!