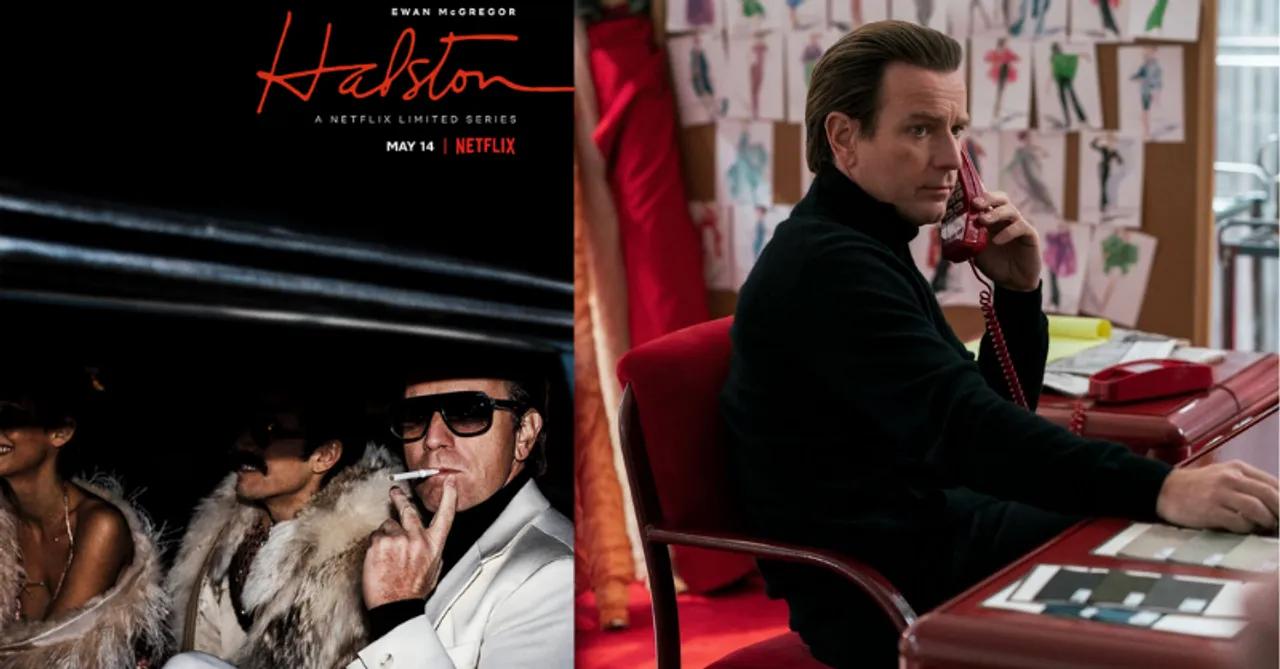 Ewan McGregor's Halston trailer was recently released by Netflix and it's a limited series on the life of 70's fashion designer, Roy Halston Frowick.
Netflix has recently released the first official trailer for Halston, a limited series starring Star Wars actor Ewan McGregor as the iconic fashion designer Roy Halston Frowick, popularly known by the single name Halston and a huge icon of the 70's fashion industry. The trailer showcases a glimpse of the show, by telling the untold story of the meteoric rise and fall of the first American celebrity fashion designer.
The official description from Netflix says, "The limited series 'Halston' follows the legendary fashion designer (Ewan McGregor), as he leverages his single, invented name into a worldwide fashion empire that's synonymous with luxury, sex, status and fame, literally defining the era he lives in, 1970's and '80's New York — until a hostile takeover forces him to battle for control of his most precious asset… the name Halston itself."
Take a look at the trailer here!
The series will mark the first collaboration between Ryan Murphy and Killer Films' Christine Vachon and Pamela Koffler. They are considered to be some of the queer cinema's most prolific and influential producers. When taken into account some of their previous work and this trailer, Halston can be expected to combine the visual lavishness of Carol and the campy intrigue of American Crime Story: The Assassination of Gianni Versace.
The series cast includes Rory Culkin as Joel Schumacher, Rebecca Davan as Elsa Peretti, Sullivan Jones as Ed Austin, David Pittu as Joe Eula, Krysta Rodriguez as Liza Minnelli, Gianfranco Rodriguez as Victor Hugo, Bill Pullman as David Mahoney, Kelly Bishop as Eleanor Lambert, Vera Farmiga as Adele, and many others.
Minahan, who is also gay is helming the series as the director. He is an accomplished television director with many LGBTQ bona fides. His previous work includes direction in episodes of Six Feet Under, Deadwood, True Blood, Game of Thrones and even The L Word.
All the fashionistas' be on your toes cause this is a fashion ride you don't want to miss out on! Tell us in the comments how you liked the trailer and whether you are excited about this or not. Or drop us an email at content@socialketchup.in.