Marvel's TV Miniseries, Hawkeye is finally out and we made a list of interesting and fun facts about the character.
6 months after we witnessed the multiverse unfold in Loki and all the alternate universes in What If…?, fans will start their Christmas binge with the premiere of a new Marvel series on Disney+ Hotstar. After a long wait, the new Marvel TV series, Hawkeye premiered on the OTT platform and we couldn't be more excited. MCU has been creating and sharing some of the most amazing TV content for its audience who has to wait until December to experience the magic in theatres with Spiderman: No Way Home. So far its television series has been a success keeping up with the expectations of fans, not to forget the sea of fan theories and fan-fiction online.
The DisneyPlus series takes place after an eventful period in Endgame, bringing his family back who blipped because of Thanos' snap. Clint Barton (Jeremy Renner) is all set to spend some quality time with his family during Christmas but being an Avenger has its own downside because fights always tend to follow you where you go. His vacation seems to be cut short after another remarkably trained archer or as Kate Bishop (Hailee Steinfeld) refers to herself, 'the world's greatest archer' runs around the city fighting crimes.
As Hawkeye finally premiered, there couldn't be a better time to learn more about the Avenger who fights celestial beings and villains with a bow and arrow while his pals fly around. Hawkeye aka Clint Barton is one of the core members of Marvel's Avengers who went through an amazing story arc throughout the comics. Even though we get to see very little in the movies, there's a lot that you might not know about the archer. As we prepare ourselves to get into full Marvel mode with the new series, we made a list of interesting facts about the character that you should know.
Check it out!
Villain turned hero:
Hawkeye was not always the hero and one of the core members of Avengers that he is now. He was first introduced as a villain. He was presented as a staunch enemy to Iron Man in his first appearance in the September 1964 issue of Tales of Suspense. He joined the big leagues in Avengers, Vol. 1 (published in May 1965) as the good hero after proper character development.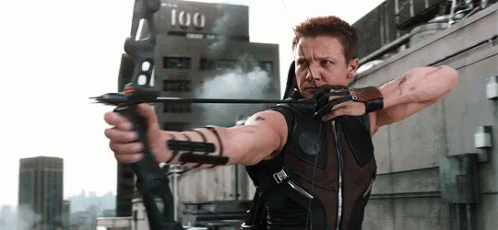 He can pull 250 pounds easily:
While his friends can fly, and jump off a plane without a parachute, Clint has his own strength. The arrows may seem lame when the team is fighting aliens but it's actually quite impressive. According to experts, the strongest man's bow can have a 75-pound draw weight which is amazing. But since Clint Barton is a hero, he can do MUCH better. He can draw about 250 pounds, which is over three times what the strongest men can draw. Or should we say, he can raise some eyeBOW!?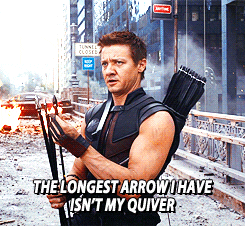 A carnival life:
Clint and his brother Barney are both impressive archers we know that, what you might not know is where he got his training from. Barton who was orphaned at a very young age ended up in a circus company, the Carson Carnival of Travelling Wonders. Both the siblings became a part of the entertainment business but Clint got his training in archery and excelled as an archer.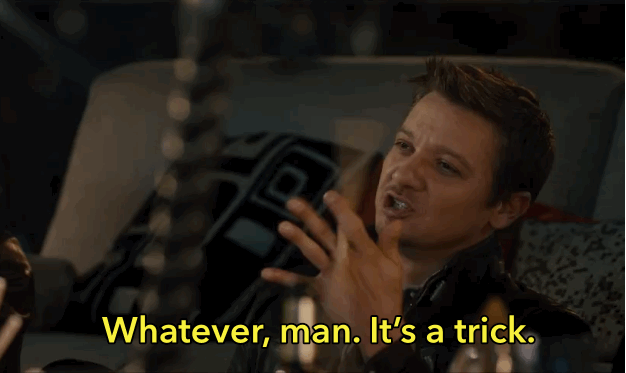 Trained by Cap himself:
Hawkeye got to improve his hand-to-hand combat, martial arts, and more when he was rising through the ranks after joining the Avengers. And the one who helped him perfect his skills was none other than Captain America.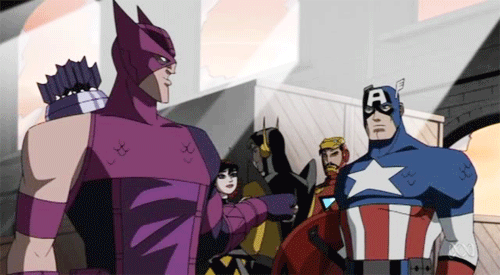 The Avengers Mansion break-in:
Guess who has arrows and desperately wanted to be part of the team? How desperate, you may ask? Well, Clint broke into the Avengers mansion just to get the team's attention.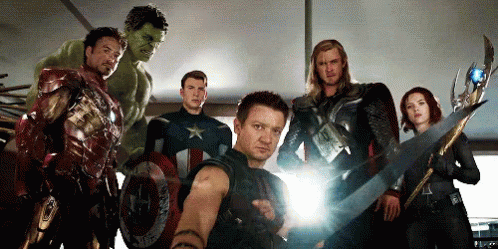 He was the only hero to be in both Marvel and DC universe:
Yes, he has made it to some big leagues. Hawkeye is the only superhero to have served in both The Avengers and Justice League. He became part of both the universes because of a DC Comics/Marvel Comics event, Avengers/JLA.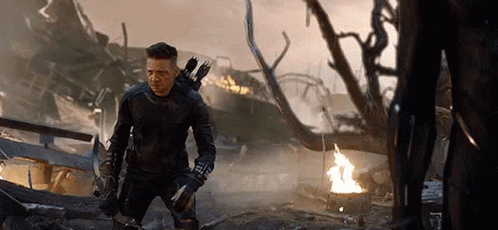 Ladies vs Hawkeye:
Turns out he had quite some charm among the ladies in his superhero community. Even though he ended up marrying Mockingbird, his West Coast Avengers teammate, he has his brief stint with other heroes too. He was involved with Black Widow, Scarlet Witch, Moonstone, Echo, Spider-Woman, and the Wasp.
Briefly took up the mantle of Goliath:
After his bow was destroyed during a critical moment in battle, he went on to take some other names as well. He adopted the mantle of Goliath after Hank Pym passed the torch.
Took down the Hulk:
After Ulysses the Inhuman receives a vision of the Hulk rampaging on Earth, Clint takes action. While the superhero community gathers to talk with Bruce, Clint takes an aim at Bruce from behind. Bruce had asked Clint to take him out before he Hulks out again, giving him a special arrow to do so.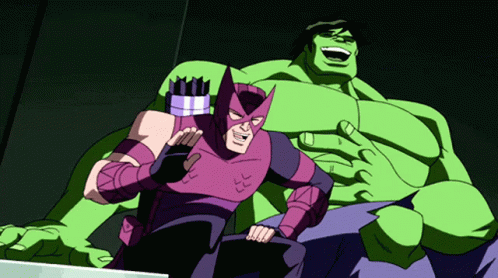 New episodes will be available every Wednesday on Disney+. Tell us in the comments below if you enjoyed the first 2 episodes!