This is a desperate attempt to convince you to watch the show if you haven't yet! We're listing down some of our favourite Ted Lasso moments before the finale today.
If there is anyone who would deliver a line like "I do (believe in ghosts), but more importantly I think they need to believe in themselves" and make our hearts melt instead of scrunching our noses in cringe, it's Ted Lasso. As fans, we're half-heartedly preparing to bid goodbye to a show that's given us so much. And I couldn't help but list down everything that I love about it.
A show that gives 'feel-good' binge a new meaning, Ted Lasso has been able to change lives throughout its three seasons. It follows the life of American football coach Ted, who is hired to coach a British soccer team, a game that he has no idea about. Despite him going through a rough patch in his own life, Ted is known for always having an eye for the positive in life to the point where he ends up becoming everyone's favorite. 
GIPHY.com
Born out of a hilarious commercial for NBC Sports Premier League, the show has managed to touch hearts with its story, characters, and everyday life nuances that are hard-hitting but truly beautiful. If you want us to define the whole show in a single dialogue then Ted saying, "I have a tricky time here on folks who don't believe in themselves" should be enough. While the show is based on and revolves around sports, it has more than goals and penalties to offer. Ted Lasso has been able to give us a bunch of moments that hold their own place in our hearts. From laughing at the silliest joke to ugly crying at the end of almost all episodes, we have had an amazing experience binging on every season. 
These Ted Lasso moments are etched in our hearts!
One can confirm that for any show to become beloved, it has to have parallels and stories that come a full circle at the end of it. Ted Lasso is full of such moments and we can't help but notice the parallels that it has to offer. 
Jamie and Sam's relationships with their fathers
The show has been able to successfully highlight daddy and mommy issues with finesse. Jamie Tart and Sam's relationship with their fathers is the perfect example of the troubles, issues, and struggles that come with bad parenting and the wonders that good parenting can do. While we saw Jamie's dad ridiculing him for his loss, we have always seen Sam's dad being supportive of his son and guiding him to be a better human being.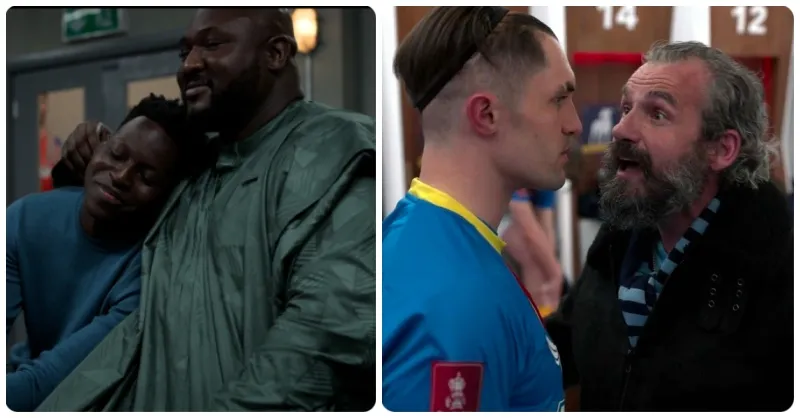 still from the show
Ted and Jessica's failed marriage
We got to witness the impact and extremes of failed marriages with Ted and Rebecca's approach to the situation. Ted who has always been positive towards life tries to look at what went wrong in his marriage and agrees to go for couple's therapy. Rebecca, on the other hand, who was cheated on, makes sure to take revenge on her ex. Both of them find their own ways to deal with it and eventually be fine with their lives and heal.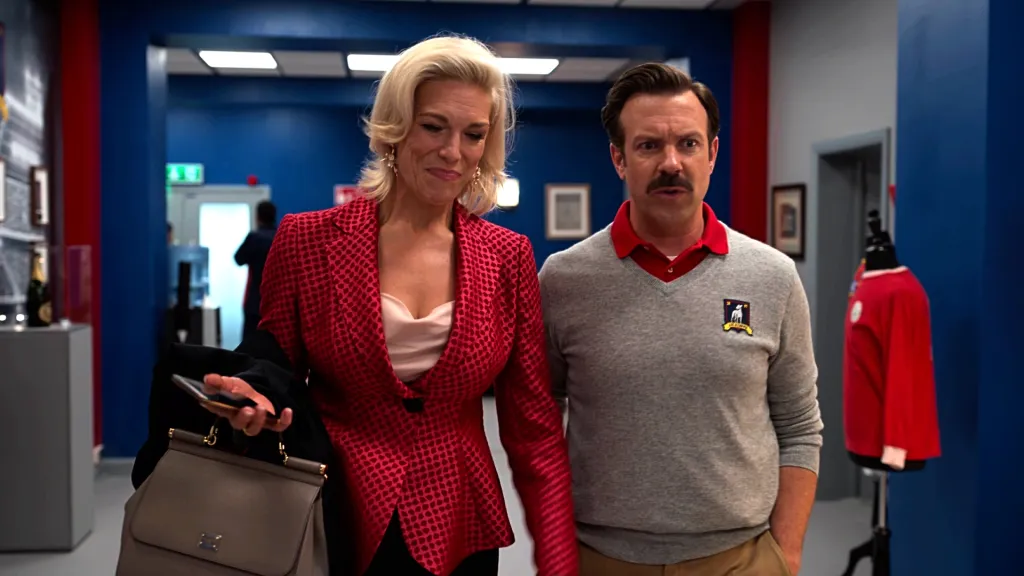 still from the show
Friendships
Ted's friendship with Nate coming to an end while a new one buds between him and Trent Crimm. The show never fails to surprise us and Trent becoming a part of the team after being one of the most hated characters in the first two seasons is something no one was expecting but what we needed after watching Nate break his friendship on feeling left out by Ted.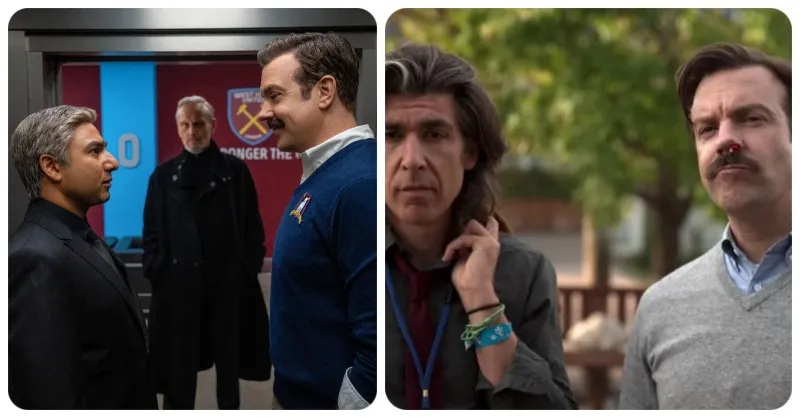 still from the show
Roy hugging Jamie
There cannot be a better story arc than Roy and Jamie becoming friends. The two started off as sworn enemies and have always been at loggerheads with each other. But when Jamie's father taunts him and his teammates for losing while creating a scene. Jamie is left hurt and devastated when Roy decides to step in and give him a much-needed hug. Everyone melted and it was another pathway to Jamie's character development and the Roy-Jamie friendship.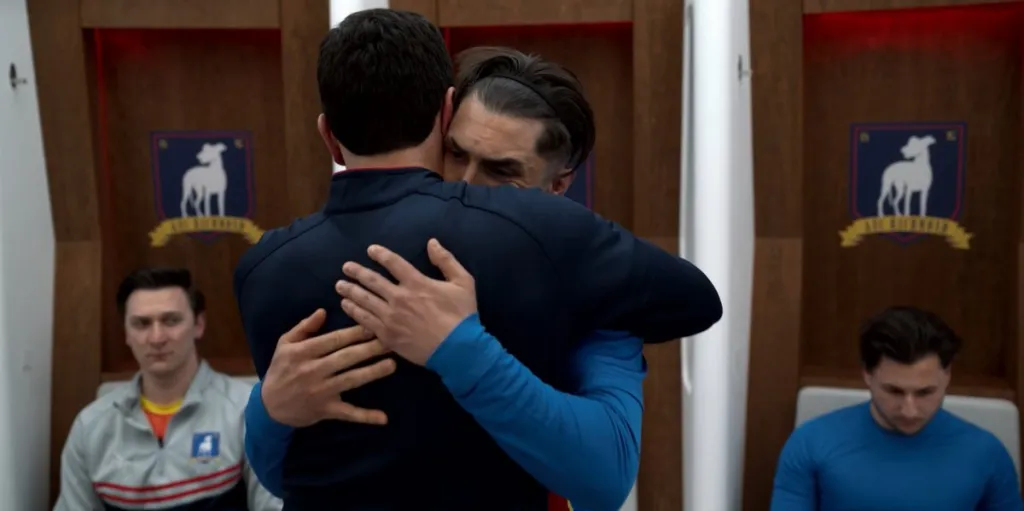 still from the show
What we need from the show
The BELIEVE sign - Who would have thought a simple positive word as a banner would mean so much to so many of us? Watching the sign being torn was one of the most heartbreaking moments of the show and we love that everyone still managed to keep it as a part of the locker room.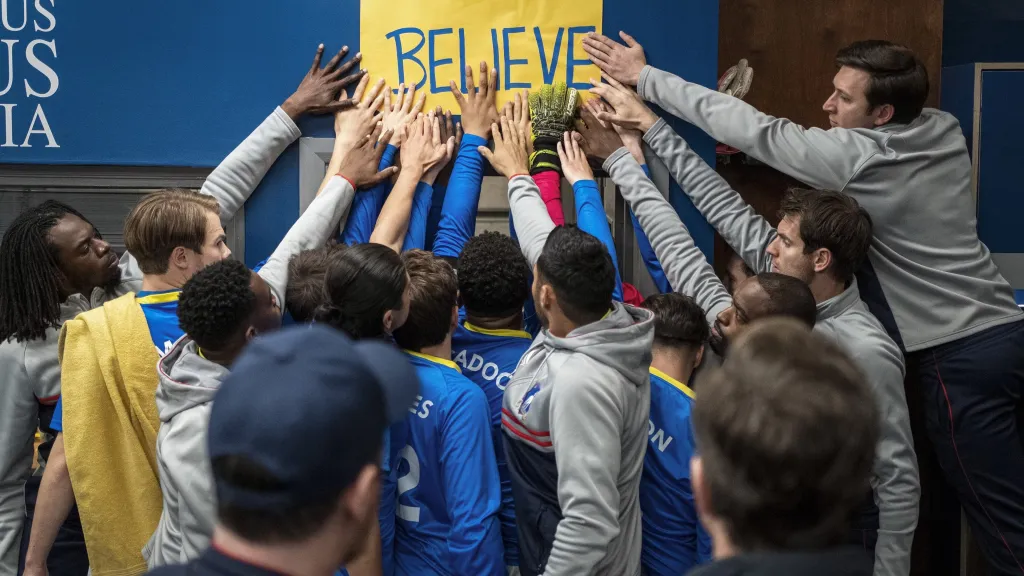 still from the show
Recipe of the biscuit: Like Rebecca, we are addicted to it and can't wait for her to find out that Ted makes it himself for her. And we DEFINITELY need the recipe of the biscuit.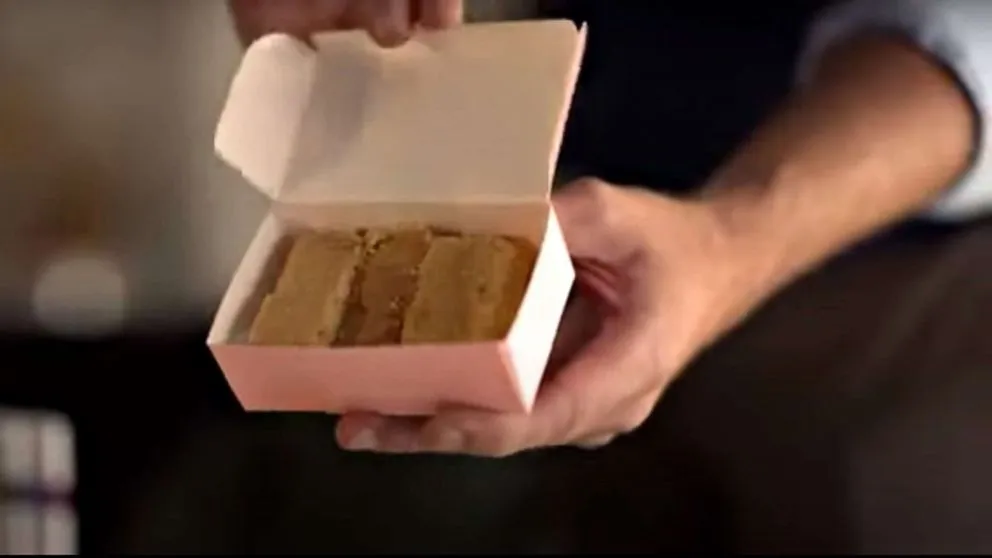 still from the show
Rebecca's closet tour: A true boss lady, Rebecca always slays when it comes to her fits. Even though all her outfits may cost a ton, considering she is literally the owner of a football club, if not own, we would atleast love a tour of her closet.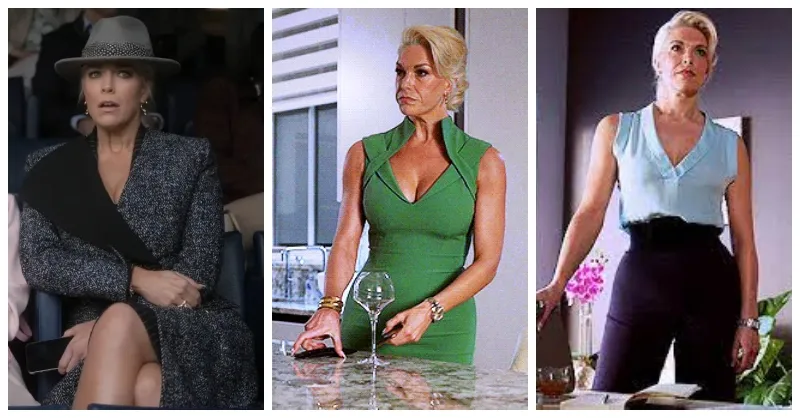 still from the show
Keeyle's confidence: There is a certain charm about Keeyle that makes everyone want to be friends with her. She brings with her an amazing energy and we cannot help but wish to have that in our own lives.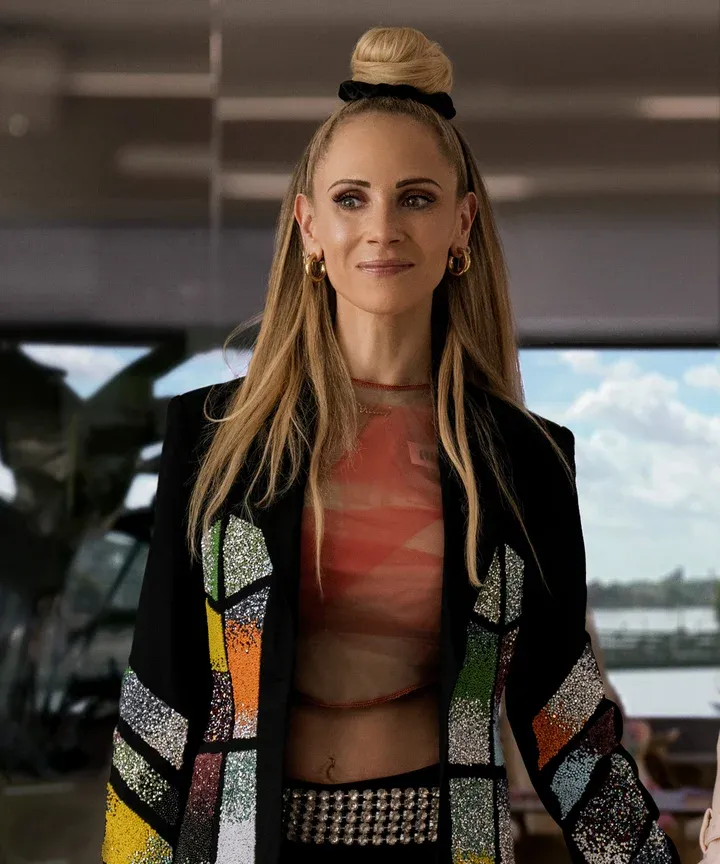 still from the show
An uncle-niece relationship like Roy and Phoebe: The bond that the two share is so pure that Phoebe even celebrates a fake Uncle's Day for Roy. He cares deeply about her and often treats her like an adult but in a good way.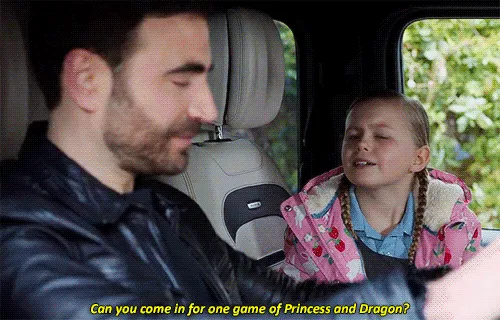 still from the show
A friend like Jan Maas. Because we all need that one person who would say the truth without batting an eye.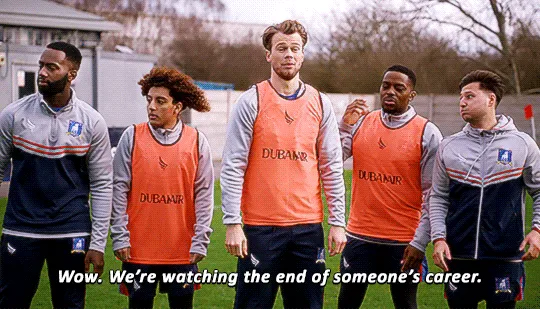 still from the show
Special mention:
Mae quoting Philip Larkin's poem was surprisingly beautiful. Not because she does a beautiful rendition of the poem, but because she manages to do it when she realises Ted being cold around his own mom. We get to witness one of the reasons for Ted's inability to talk about his issues and the impact of his relationship with his mom. We couldn't have expected a more magical way to talk about the same on this show.
As the show comes to an end, it is hard to list down all the amazing moments from the show. But we hope that these were something you loved too.
Have some favourite Ted Lasso moments of your own? Share it with us in the comments below.
For more entertainment content follow us @socialketchupbinge