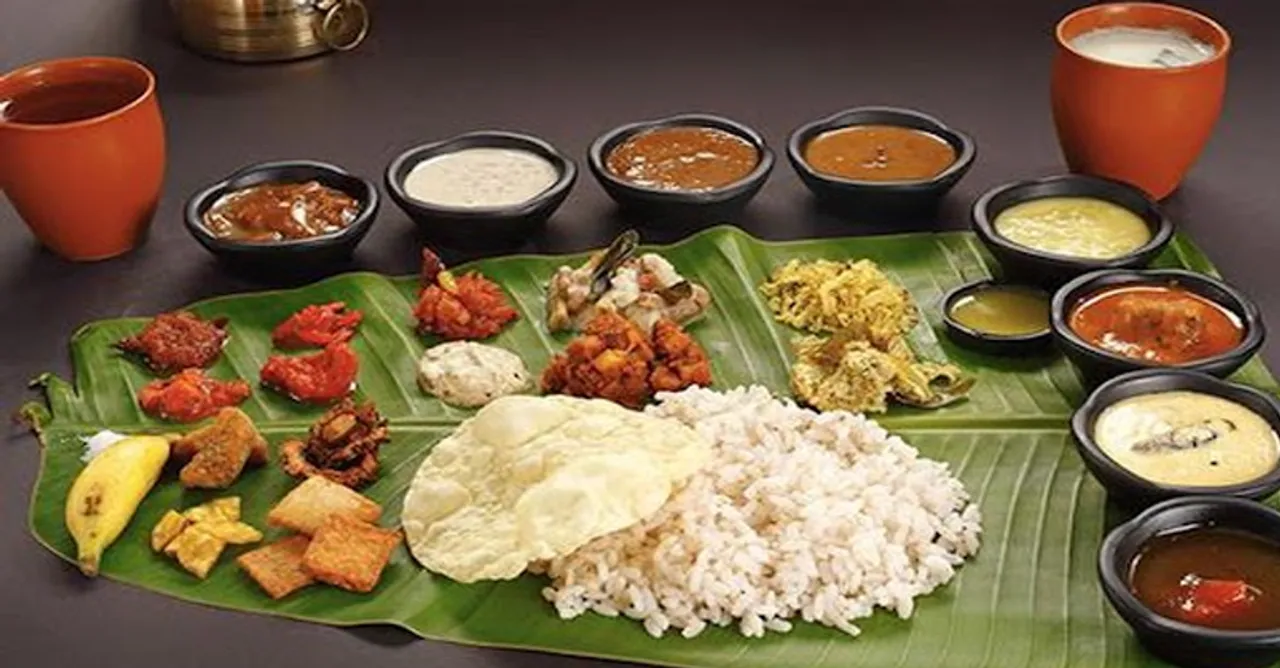 Prepare your tummy because it's 'sadhya' time. But before you go in for a treat, check out what your favorite food on the Ella (leaf) says about you!
Guess who is about to have a food coma and not regret it? Me, and every other person who is celebrating and invited to celebrate Onam. There's nothing more joyous than getting the chance to eat a traditional meal and experience the beauty of culture up close. It's said that the easiest way to understand a culture is through its food and it has to be true because every food has a history that is incredible for us to ignore. It's a heavenly feeling to have the chance to sit down and be served like royalty until we're forced to unbutton our pants. Exactly why one should go for the traditional mundu or settu saree.
The fact that thumbappo choru and all the rest of the 24 items are just two days away, we can already feel our stomach growling. But one thing that we cannot ignore is how similar our personalities can be to the food that we love on the ella sadhya. So obviously we made a list and I can tell you I am a total papadam. Keep reading and find out what you are!
Check it out!
Pulissery
You are patient enough to wait for good things to happen to you. Considering it's the third curry, one from the 4 rounds of food, you sure wait to have an experience!
Pachadi
You love it when you can experiment. The fact that one can have cucumber, beetroot, or even pineapple pachadi tells us how you're not afraid to watch someone turn to reinvent anything.
Avial
You're the responsible one from the group that people tend to turn to when they need advice. But again, no matter how many times you warn your friend, they always end up choosing it just like we tend to ignore all the other vegetables in Avial to have that one favorite.
Paal Payasam
Too sweet to be true! You're the party stopper who greets everyone when leaving and helps end it on a happy note. People also look forward to your arrival.
Sambar
You may be basic but that is what makes you unique. People may find you looking like a homeless every other day but you manage to blow everyone's mind on special occasions
Papadam
You're the person who knows what they need and will fight to get it. The fight to get the last papadam without sharing it has taught you a lot in life.
Banana chips
You can start any conversation and break the ice before the big party starts. When it comes to people looking for the person they know at a party, it's usually you.
What do you think you are on the sadhya? Let us know in the comments below.
For more entertainment content follow us at @socialketchupbinge