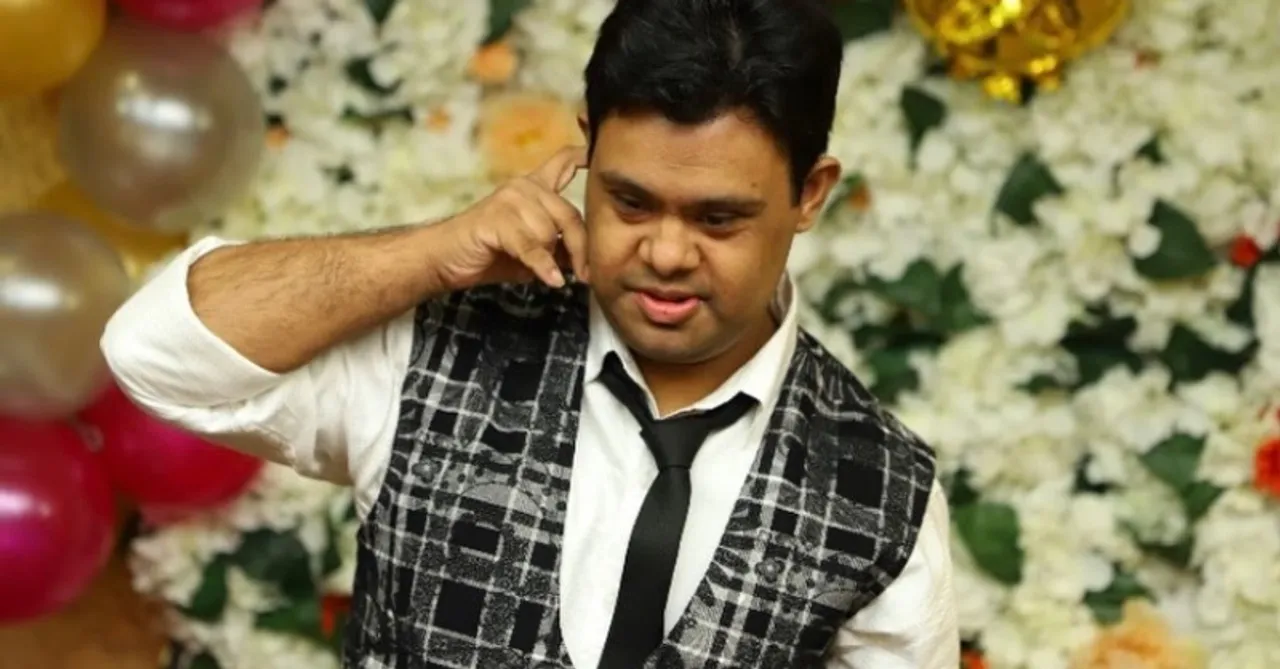 Aakash Chiripal is taking over the internet with his vibrant personality and his sister Sanchi recalls all the reasons why.
When we say social media is for everyone, we mean it. And when we see influencers like Aakash Chiripal killing it on the platform with his charm, we know it's true. This 30-year-old influencer with Down Syndrome has become a social media star over the lockdown and we're all in to watch more of his content. Aakash's sister, Sanchi never knew that her decision to start an Instagram page for her brother so she could share some of the videos she took during the lockdown would reach so many people. Something that she started off to help kill his boredom has now turned him into a fashion influencer with thousands tuning in to watch him and his style. People are loving his videos and he was also awarded the HT Brunch award for Social Media Star of the Week. 
An ardent fan of travel and food, social media was a surprise success that has now become an exciting part of Aakash's life. All Aakash needed was some inspiration to help his sister with creating amazing content. And he found this inspiration from his fellow fashion blogger, Siddharth Batra. Sanchi recalls, "And I was just scrolling through Instagram and Aakash was sitting next to me when he saw Siddharth Batra's Reel video on the song 'Brown Munde'. He got really excited watching that video and that became the first video that was re-created by him for Instagram." Siddharth has loved his video so much that the creator gave him a surprise on his birthday by being a part of his party.
While people are loving all of his videos, making Reels is just another hobby that Aakash enjoys. According to his sister, he's very particular about shooting videos for the 'gram and has his own schedule. Sanchi says that she is only allowed to shoot these videos during the 30 minutes of his chill session. "If I have to create a video it has to be within 30 minutes. If I don't make it within that time span then he gives up and decides that he doesn't want to make it anymore. And now if I have to make a real effort to get his approval first. I have to tell him that we'll be doing this video, will change into this cloth, I will put this particular song and if he agrees with all these only then he will be ready to make the Reel otherwise he won't make it."
He became keen on making more of these videos for fun but soon after his recreated video began receiving love, it became one of his favourite types of videos to make. Watching transition videos shared by other creators and trying to recreate them is something that excited him the most. It's also because it's easier for him to just copy something that has already been created. But at times Aakash also gets frustrated and upset when he can't recreate it exactly how it is done in the other video.
Amidst all the love that Aakash has been receiving online, Sanchi also remembered some not so happy incidents that she hopes to change. Like a lot of the creators, he has also received hate or negative comments that she chooses to ignore. She highlights the common responses and reactions that they experience in the public that she wishes would stop. Sanchi says, "When we go in public, people tend to look at him differently. We end up getting a lot of stares. I always end up fighting that instead of staring if you have a question you can ask me and he would reply. He'll also smile at you. If someone stares at you randomly, it is uncomfortable even for a regular person. It just makes the whole situation very awkward." His positive experience from the public when he places outside the country is also the reason why he loves to travel. He finds people are very welcoming over there. "I won't say that people here are not welcoming, but their people genuinely show that happiness. I remember when we were in Egypt, people wanted him to go visit their store, they hugged him, tried talking to him. These things just make him happy." 
She believes that life would be much easier for Aakash and every other kid with Down Syndrome if people are well educated about the same. All she wishes is that people stop staring at them when they are in public just because they look different, for them to realise that it is actually a genetic condition, therefore, respect the family and the child's space by understanding it. Whereas for Aakash, he can't wait for things to go back to normal so he can travel again with his family and watch the world from his favorite window seat.
Thank you Aakash, for spreading all the positivity!