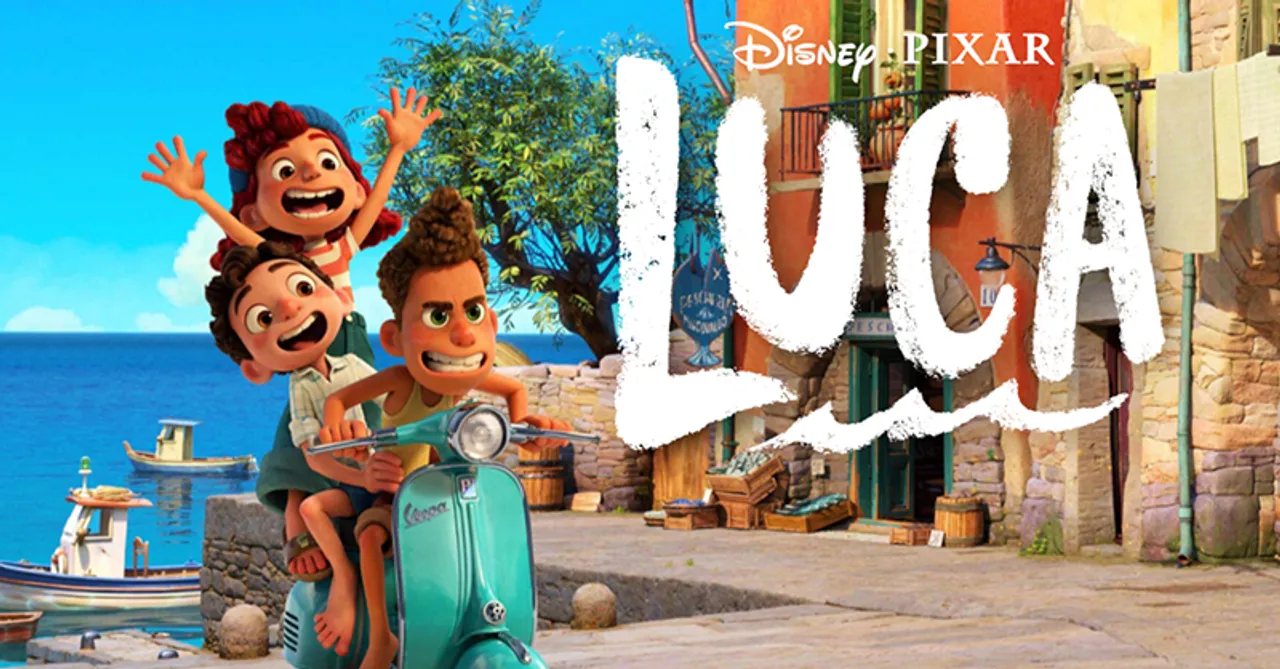 Disney and Pixar's original feature film, Luca is a beautiful and colorful animated tale of two sea monsters wanting to explore the world with the help of a Vespa.
Directed by Enrico Casarosa, this movie covers themes like honesty, acceptance, friendship, and freedom in a very simple yet intricate manner. An animated fairytale set in a seaside town on the Italian Riviera, Luca reminds you what it feels like to be carefree and full of wonder.
Cast - While chancing upon some human things like playing cards, an empty glass, and a gramophone, Luca's curiosity about life on the surface only grows further. Voice over by Jacob Tremblay, Luca is filled with wonder and a thirst for learning more and more about the world at large. His best friend, Alberto, voice over by Jack Dylan Grazer is all about silencing his inner Bruno, aka the inner voice that talks him out of being adventurous. Alberto is that best friend we all need who gives us a slight nudge when we're too anxious to take a step. Guilla, voice over by Emma Berman, plays the role of a badass teenager who wants to win the Portorosso cup simply to overthrow a bully and his reign of terror.
Storyline - This movie takes us on a journey of self-discovery and acceptance via Luca while being surrounded by beautiful landscapes both above and below the surface. Luca is deeply intrigued by what lies above the surface and often finds himself daydreaming about what could be. Soon after, he meets a fellow sea monster, Alberto who teaches him everything he knows about being human and talks about his dreams of exploring the world with the help of a Vespa. Excited by the idea of exploring the world, Luca quickly joins Alberto in this quest, and the two escape to Portorosso to get their hands on a real Vespa. Once in Portorosso, the boys come across a town and people for the first time and decide to enter a triathlon with Giulia Marcovaldo to win the Portorosso cup.
What the trailer here!
What I liked - The animation throughout the film is brilliant and life-like. This movie is such a treat with its storyline and simplicity. I love how it explores different emotions of each character. The concept of wonder is beautifully executed with how fascinating life above the surface looks to Luca. In a lot of ways, this movie reminds me of my childhood when the thrill and simple pleasure of doing something new would take up the entire day and what it felt like to be carefree and do things without calculating the risks involved. It's a heartwarming story about wanting more and creating a path for yourself.
Also Read: Shantit Kranti on SonyLIV is a Marathi hybrid of Dil Chahta Hai and Zindagi Na Milegi Dobara
For more reviews, follow us on @socialketchupbinge