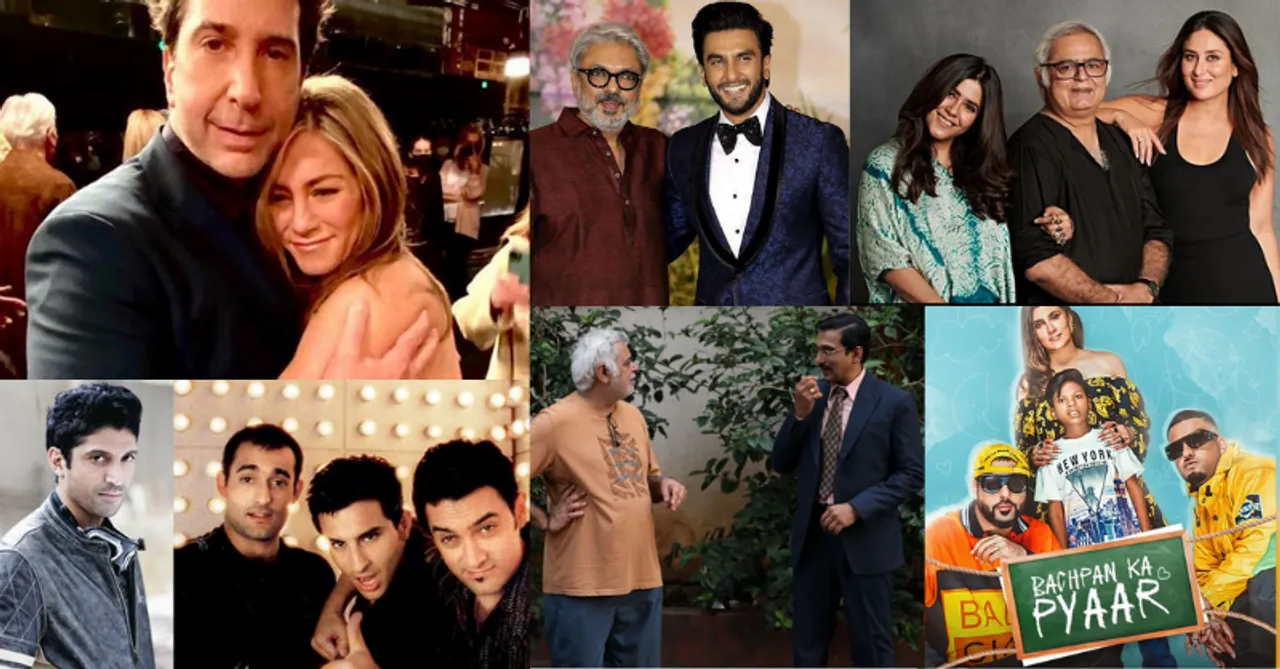 What's cooking between Jennifer and David and which new projects are lined up for whom? Lets' find out!
This roundup of entertainment is just what you need to find out what is happening in the industry during the week. What's cooking between Jennifer Aniston and David Schwimmer, are Ross and Rachel going to be reality? While Badshah released the song, Bachpan Ka Pyaar with the viral kid, Sahdev Dirdo, Ranveer Singh said something about Sanjay Leela Bhansali and Kareena Kapoor spoke of a new venture This roundup talks about this and much more that happened during the week.
Check it out!

'FRIENDS' stars Jennifer Aniston and David Schwimmer dating each other
'FRIENDS' stars Jennifer and David are dating each other, according to a report by Closer Online. The publication said that Jennifer and David have been spending more time together since they filmed the 'FRIENDS' reunion with their co-stars following the show's 25th anniversary. During the reunion, Jennifer and David revealed they had a crush on each other while filming the show.
.
Instagram apologizes for removing Penélope's film poster showing a nipple
Instagram apologized for removing the poster for Spanish director, Pedro Almodóvar's new film, 'Madres Paralelas' "for breaking our rules against nudity" for showing a lactating nipple. "We do, however, make exceptions to allow nudity in certain circumstances," Instagram's parent company, Facebook said as the posters were restored. The film starring Penélope Cruz opens the Venice Film Festival on September 1.
Bachpan Ka Pyaar fame Sahdev Dirdo teams up with Badshah for a song
Badshah has recently teamed up with 'Bachpan Ka Pyaar' fame Sahdev Dirdo for a song. Taking to his Instagram, Badshah posted a teaser of his upcoming video with Sahdev and announced that the full song will be released on Wednesday, August 11 at 11 am. Along with Badshah, singer Aastha Gill and musician Rico are also seen in the teaser. The song has also been released.
Vidya Balan, Shefali Shah's 'Jalsa' goes on floors, film to release in 2022
Vidya Balan and Shefali Shah have been roped in for a film titled 'Jalsa'. The upcoming film, co-written and helmed by Tumhari Sulu director, Suresh Triveni, went on floors on Thursday. Vidya took to Instagram to share the news and wrote, "Beyond excited to reunite with Suresh and to team-up with...brilliant Shefali Shah to create something special...2022 mein #Jalsa hoga!"
He's a master of his craft: Ranveer Singh as Bhansali completes 25 yrs in Bollywood
Taking to Instagram, Ranveer Singh penned a note in two parts for Sanjay Leela Bhansali, who recently completed 25 years in Bollywood. "I've done my best work with him...He's a master of his craft," he wrote. "He brings something out in you that even you didn't know you had and in doing so reveals the real you to your own self," Ranveer added.
Love that's strong enough: Karan Johar on 15 yrs of Kabhi Alvida Naa Kehna
As 'Kabhi Alvida Naa Kehna' clocks 15 years, director Karan Johar took to Instagram to share a video snippet from the film and wrote, "Tough to fathom that it's been 15 years to all the memories we made on set while creating the music...Here's to the kind of love that's strong enough to never say alvida to!"
Ayushmann Khurrana flags off an initiative to protect kids from cyberbullying
Ayushmann Khurrana was recently appointed as UNICEF's Celebrity Advocate for their global campaign EVAC (Ending Violence Against Children). He wants to build awareness on a national level about online safety for children in India. He said, "As...internet grows further in its reach, the number of children at risk of online abuse like cyberbullying and online sexual exploitation, also increases."
Alia Bhatt offers to do Bhansali's 'Heeramandi' for free
Alia Bhatt has reportedly asked filmmaker Sanjay Leela Bhansali to give her any role in his upcoming series 'Heeramandi' and she offered to do it for free. Reports added that Sanjay Leela Bhansali refused to take up her offer. In all likelihood, Alia will be a part of 'Heeramandi' and she will be paid for the same.
Pratik Gandhi to reunite with 'Scam 1992' maker Hansal Mehta for new film
Actor Pratik Gandhi will collaborate again with his 'Scam 1992: The Harshad Mehta Story' maker Hansal Mehta. Hansal will co-produce the yet-to-be-titled project with Bhushan Kumar, Krishan Kumar, and Shaailesh R Singh. Also, Khushali Kumar will be seen sharing screen space with Pratik in the film, that will be directed by 'Bose: Dead/Alive' maker Pulkit.
Vowed never to give my mother a penny due to sarcastic remark: Quentin Tarantino
Hollywood director Quentin Tarantino revealed that he promised to never give any money to his mother from his movie-making career due to a sarcastic comment she made about him writing screenplays in school instead of studying. "In my head…I , 'When I become a successful writer, you'll never see a penny from my success,'" Tarantino said on Brian Koppelman's podcast.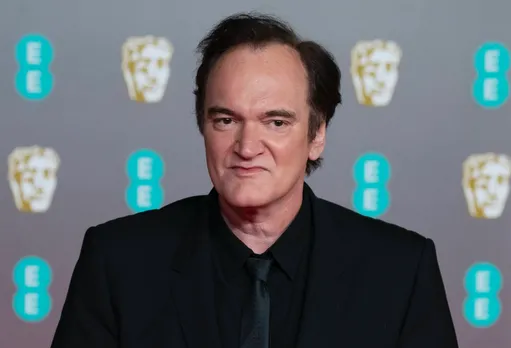 Told them to f**k off: Alan Cumming on being offered Gilderoy's role in Harry Potter
Scottish actor Alan Cumming revealed that he told producers of 'Harry Potter' franchise to f**k off when he was offered the role of 'Gilderoy Lockhart'. Alan said, "I didn't turn it down. I told them to f**k off!" He added that they were lying about being out of budget and were offering him less money than the other candidate, Rupert Everett.
Kareena Kapoor to debut as a producer with Hansal Mehta's next
Actress Kareena Kapoor Khan will make her debut in production with filmmaker Hansal Mehta's upcoming thriller. The project, which is said to be inspired by a real-life incident, will be co-produced by Ekta Kapoor. "I'm honoured to work as a producer on this film with Ekta," Kareena was quoted as saying.
Varun Dhawan resumes shoot of 'Jug Jugg Jeeyo' after 8 months
Varun Dhawan on Tuesday resumed shooting for his upcoming feature 'Jug Jugg Jeeyo', eight months after the team wrapped up the Chandigarh schedule. He took to Instagram to share a few pictures from the film's set with a caption that read, "Just some nervous moments before I step into the world of #jugjuggjeeyo again." It also stars Kiara Advani.
Rishi's 'Sharmaji Namkeen' to release on his birth anniversary
Actress Juhi Chawla has revealed that her upcoming film 'Sharmaji Namkeen', which will also feature late actor Rishi Kapoor, will release on Rishi's birth anniversary, i.e. September 4. Speaking about the film, she said, "It's one of the sweetest, warmest and funniest scripts I've heard in some time." Juhi added that the male character was "tailor-made" for Rishi.
Chadwick Boseman knew it could be his last performance as T'Challa: Brad Winderbaum
Speaking about working with late actor Chadwick Boseman, also known as King T'Challa in 'What If...?', the show's executive producer, Brad Winderbaum said that Chadwick "wanted to dig deep" for his performance as King T'Challa. He added, " humbling that he did it knowing that it could be his last performance as the character."
Actress Christina Ricci expecting her second child
Actress Christina Ricci recently took to Instagram to announce that she's expecting her second child. The 41-year-old actress shared a picture of an ultrasound and wrote, "Life keeps getting better." Her boyfriend, hairstylist Mark Hampton, also shared ultrasound images and used the same caption as Ricci to make the announcement. Ricci has a son with estranged husband, James Heerdegen.
Dulquer, Sunny Deol & Shreya Dhanwanthary to star in R Balki's thriller
Filmmaker R Balki on Wednesday announced his next film that will feature Dulquer Salmaan, Sunny Deol, Shreya Dhanwanthary, and Pooja Bhatt in lead roles. Balki, known for films like 'Padman' and 'Paa', said that he's excited to make a film in a genre that he hasn't attempted before. The yet-untitled thriller film is expected to release in early 2022.
R Madhavan travels all alone on a flight to Dubai, shares videos of empty plane & airport
Actor R Madhavan, who recently traveled to Dubai for the shoot of his upcoming film, on Wednesday shared an "amusing but sad" story about his journey. He traveled to Dubai all alone on the flight and pointed towards the vacant seats in a video shared on Instagram. He also gave a glimpse of a deserted Dubai airport in another video.
It was weird: Michael Keaton on donning Batman's costume for 'The Flash'
Michael Keaton, who'll reprise his role as Batman/Bruce Wayne in 'The Flash', spoke about how it felt to wear the batsuit once again. The actor, who played the DC superhero in Tim Burton's 1989 'Batman', said, "It was weird." "You start to play...scenes and a lot of memories, a lot of interesting sense memories (start to come back)," Keaton added.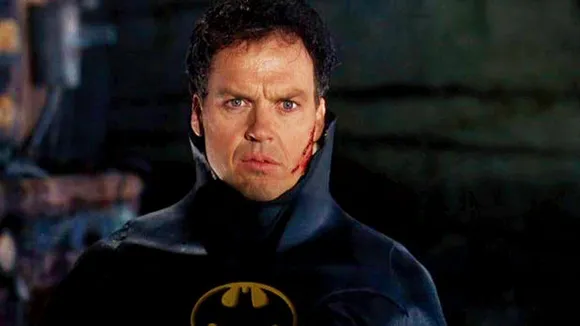 I did 'Trapped' for free, some films are meant for life: Rajkummar Rao
Speaking about his most celebrated films, actor Rajkummar Rao revealed that he did Vikramaditya Motwane's "'Trapped' for free". He added, "Some films are not meant for box office, they are meant for life." "I'll go from this world after 50 years or whatever...when people talk about 10 films of Rajkummar Rao, they will talk about 'Trapped'," he said.
Might've had to scrap Dil Chahta Hai, if Dimple had said no: Farhan Akhtar
Actor-filmmaker Farhan Akhtar, who made his directorial debut with 'Dil Chahta Hai', thanked the cast and crew as the film marked 20 years of its release. Dedicating a post to actress Dimple Kapadia, Farhan wrote on Twitter, "If you had said no, I'd probably have had to scrap making the film... thank my lucky stars that you said yes."
The journey of 'Aarya 2' has been tough and scary: Ram Madhvani
'Aarya 2' creator Ram Madhvani took to Instagram to announce that the cast has wrapped up the shoot of the second season. Sharing pictures with the cast and crew, he wrote, "The journey of #Aarya2 has been tough scary...The new normal in life resulted in a lot of struggles as we chose to do what we are passionate about."
Christina Applegate reveals she has multiple sclerosis
Emmy award-winning actress Christina Applegate has revealed that she was diagnosed with multiple sclerosis (MS) a few months ago. The 49-year-old actress shared the news on Twitter on Tuesday. "It's been a strange journey...But I've been...supported by people that I know who also have this condition...It's been a tough road...But as we all know, the road keeps going," she added.
Idris Elba to voice Knuckles in 'Sonic the Hedgehog 2'
'The Suicide Squad' star Idris Elba has been roped in to voice Knuckles in the upcoming animated film 'Sonic the Hedgehog 2'. He confirmed the casting by sharing a picture of the character's hand and wrote, "Knock, knock." According to The Hollywood Reporter, Ben Schwartz will return to voice Sonic. It will be directed by Jeff Fowler.
Energy drained: Big B on shooting for KBC in day & Brahmastra at night
Amitabh Bachchan revealed that he is drained of energy as he's shooting for 'Kaun Banega Crorepati' in the day and his upcoming film 'Brahmastra' in the night. Taking to his blog, he wrote, "Running late for the first day of recording for KBC 13...and so regretful...but simply unavoidable...KBC may take the day...but ...takes the after-hours...and it does become...energy-draining."
Margot Robbie joins the cast of Wes Anderson's next film
Margot Robbie has joined the cast of filmmaker Wes Anderson's upcoming comedy-drama film. In addition to Robbie, the yet-untitled film will also feature Tom Hanks, Tilda Swinton, Bill Murray and Adrien Brody. According to reports, the film will go on floors in Spain later in August. Robbie was recently seen in James Gunn's 'The Suicide Squad'.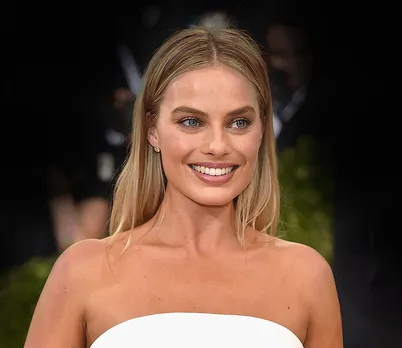 Hope you are all caught with this week's dose of entertainment news!
For more entertainment content follow us @socialketchupbinge