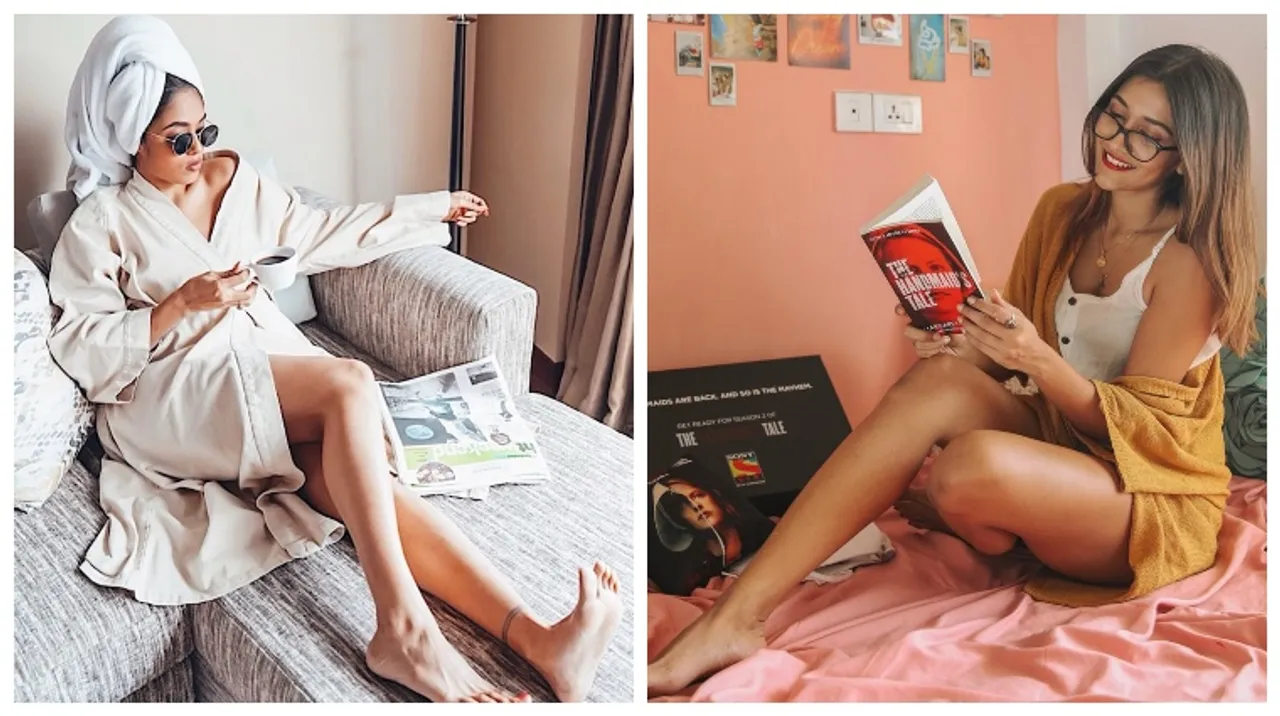 Don't let this quarantine bring down your mood or love for dressing up! There's a lot you can do even when you can't step out of the house with these home outfits.
Just because we're stuck at home doesn't mean you can't be your stylish and fashionable self, ladies! In fact, we believe that you dressing up while in quarantine is even better as it will help you keep up a part of your morning routine, give you a reason to wear the beautiful outfits just sitting in your closet and improve your mood too. Before you dismiss the idea and say, "I'd rather stick to my ratty old t-shirt and faded old night pants", understand that we're not saying you should play dress-up every single day as though you're attending fashion week just channel your usual sense of fashion and combine it with cute, comfy home outfits and we're sure it will help you keep your distance from constantly being at home at you practice social distancing.
Take a look at some ideal home outfits you can try on during this quarantine:
As comfy as it can be and you can always take a break from work to workout for a little while.
Tank tops and loose ripped jeans ensure you're comfortable and on-point with your style at the same time.
Bralettes and joggers aren't something you might normally wear to work which is why it's the perfect combo to try out at home!
Cotton kurtis and leggings look effortlessly stunning and are top-notch when it comes to comfort if you're feeling the desi vibes.
Another thing you can play with is layered outfits. Most of us usually skip layering our outfits because of the weather but they make for perfect home outfits since you won't be subjected to the usual heat and humidity.
We're sure a lot of you have a dungaree stuffed in some corner of your wardrobe because you felt conscious or are have been saying, "I'll wear it after I lose a few kilos". DON'T. Try it on, spend the day in it and you might just love it! You can always try pairing it with different tops and find what suits your style with perfection.
A Maxi dress! Come one, need we say more?!
Wear floral or nature-inspired prints to make you feel closer to mother earth and channel positive vibes as you avoid stepping out of your house.
Wear bright-coloured outfits or incorporate bright elements into your outfit as brighter tones can help life your mood too!
And on some days just wear that robe like your second skin and look chill as F!
And ladies, if you're in quarantine with your partner, then a sexy outfit might put both of you in a better mood and keep you distracted from the boredom of staying in for so many days! ;)