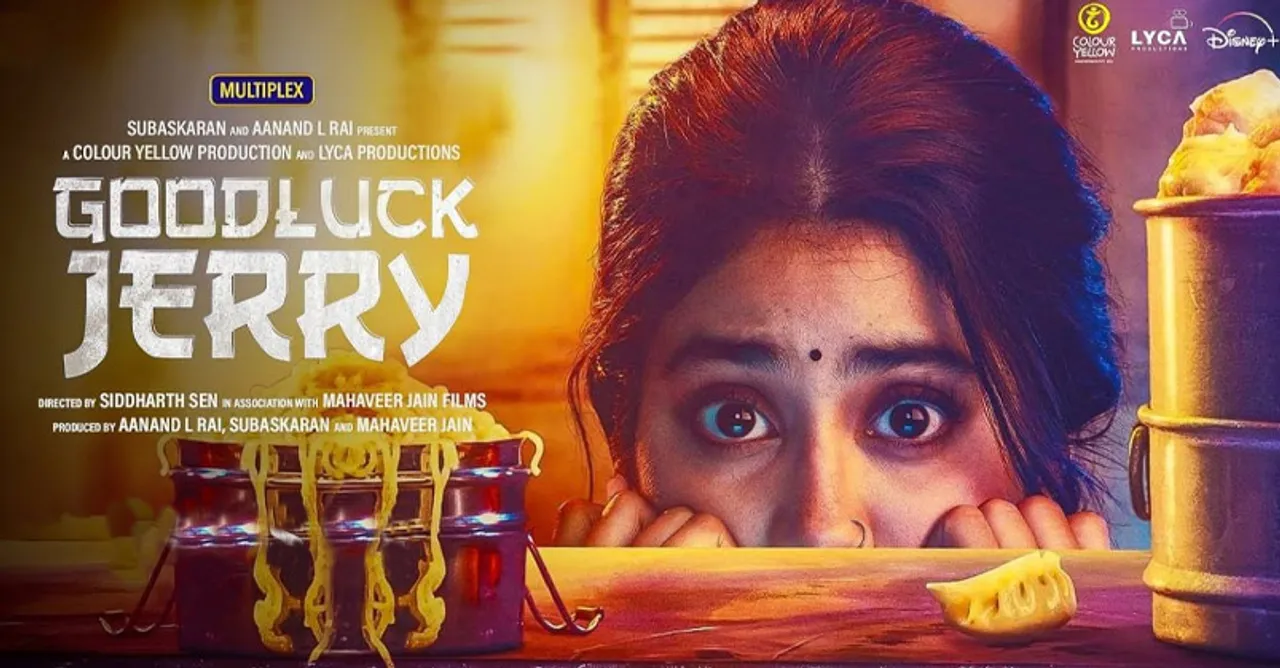 Good Luck Jerry starring Janhvi Kapoor released on Disney+Hotstar on July 29 and here's how the Janta reacted to it!
Good Luck Jerry is an adaptation of the hit Telugu film Kolamaavu Kokila which came out in 2018 and starred Nayanthara as the lead. The remake of the film is directed by Siddharth Sen Gupta and produced by Anand L. Rai. Featuring Janhvi Kapoor as Jerry, the film is about how a family of three, a mother and two daughters are trying to make ends meet for a living. Jerry's mother, Sarbati (Mita Vashisht) works hard as a momo seller and her sister Cherry (Samta Sudiksha) seems like she's still studying but really just wants to get married and settle down. But this wish seems impossible because her mother and sister both find it embarrassing that Jerry works as a masseuse to earn some money for survival.
The life of these three women worsens when Jerry's mother is diagnosed with stage two cancer and immediately requires funds to support her treatment. This is when Jerry decides to enter the world of drug trafficking and meets Timmy (Jaswant Singh Dalal) who even after some hesitation, gives her an opportunity to give it a try. Her naïve and innocent girl act serves as the best decoy for the whole drug dealing gang. But things go completely haywire when after a frightening incident, Jerry decides to quit the fatal job.
The film also features the hilarious Deepak Dobriyal who plays Shekhar, a total simp for Jerry. Neeraj Sood plays Anil, Jerry's landlord who is also head over heels in love with her mother. Sushant Singh plays Daler, the drug mafia leader who might talk politely and seem normal most of the time but can be a total psychopath if you cross him the wrong way. The film is a lesson that in a household where there is no 'man' to take care of his family, the women can be equally strong and learn their ropes in this crazy world.
Check out the Janta's reviews!
Have you watched Good Luck Jerry on Disney+Hotstar yet? Let us know your thoughts in the comments below!
For more recommendations, follow us on @socialketchupbinge