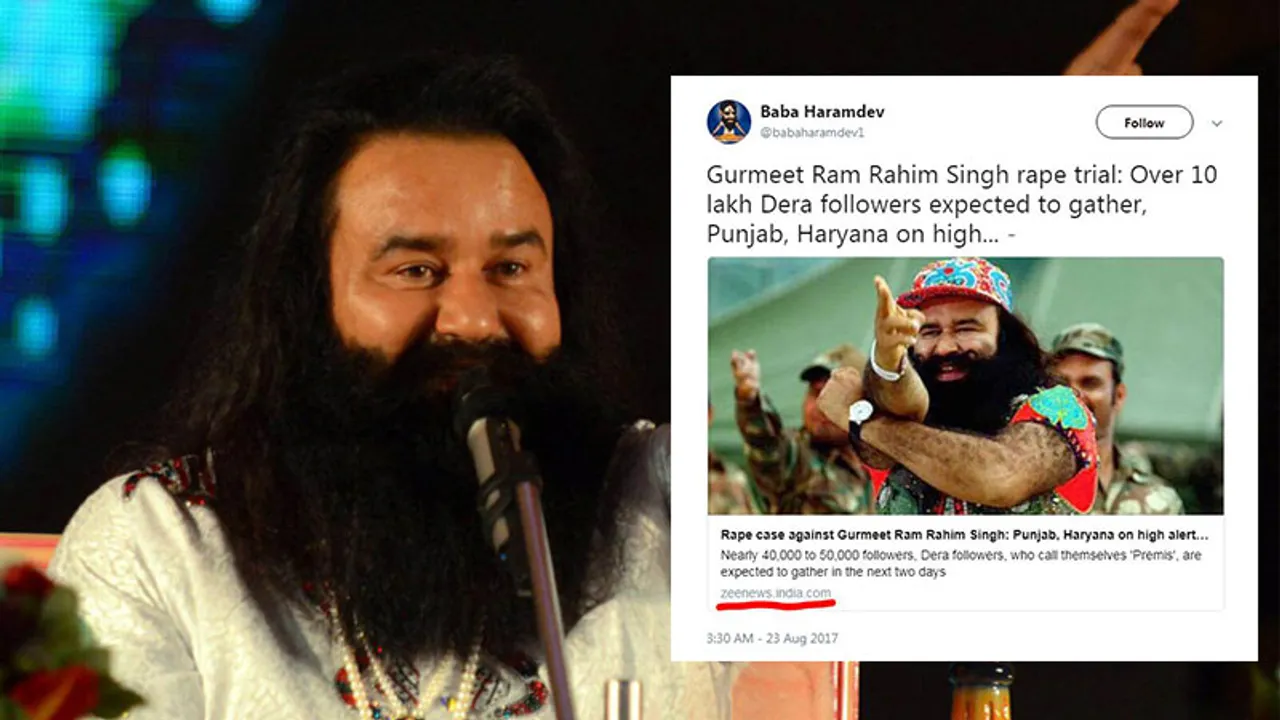 The phrase 'Love them or hate them, but you can never ignore them' is perfectly applicable for Gurmeet Ram Rahim Singh, as he waits with bated breath for the verdict of a rape case he is currently accused of.
Followed by millions all across the world, Gurmeet Ram Rahim Singh has polarized people all over for years now. His followers have a concrete belief in him and his activities, whereas his detractors hate him with a passion, even going as far as trying to kill him on multiple occasions.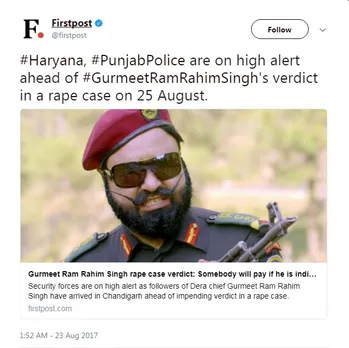 Now as the date of the verdict inches closer, Twitter too is witnessing the polarizing effect of Gurmeet Ram Rahim Singh as his followers appear to have gone into maximum overdrive with their social media bhakti.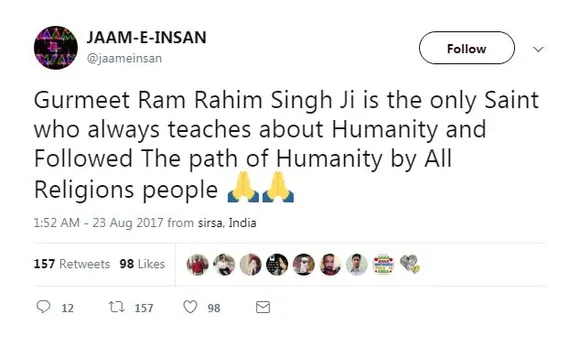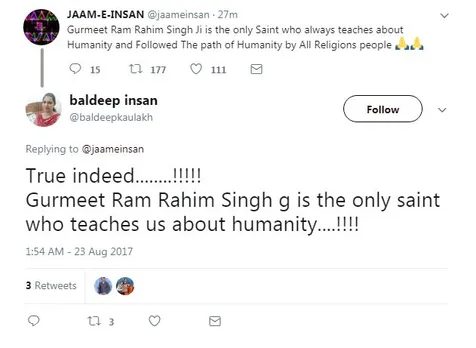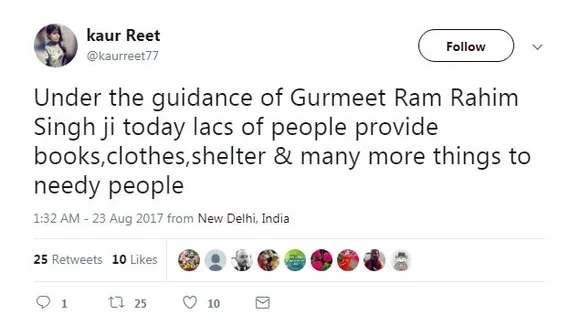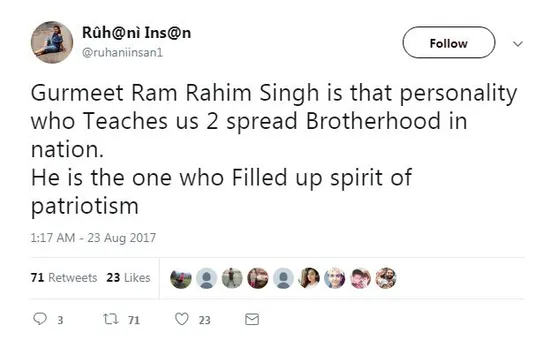 Now as you can see, that is a lot of support through a lot of tweets, from a lot of accounts with the word 'Insan' in them. Now I'm not pointing any fingers, but that seems suspicious don't you think?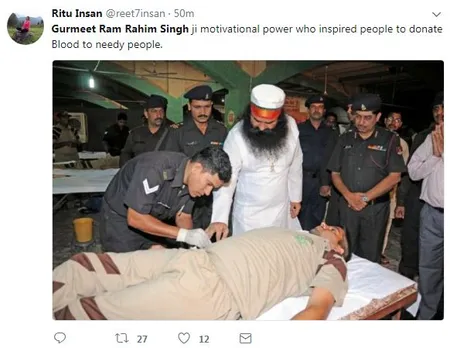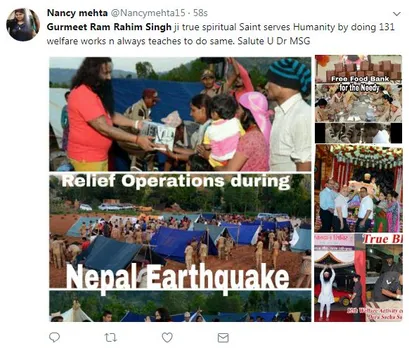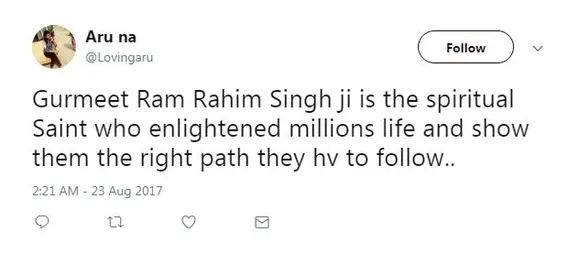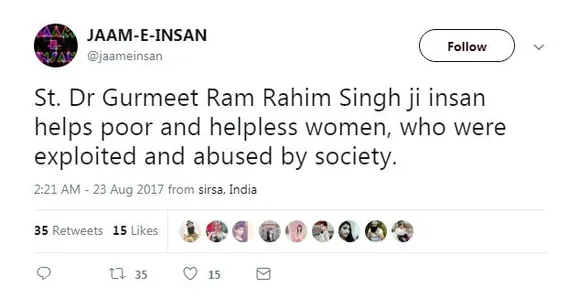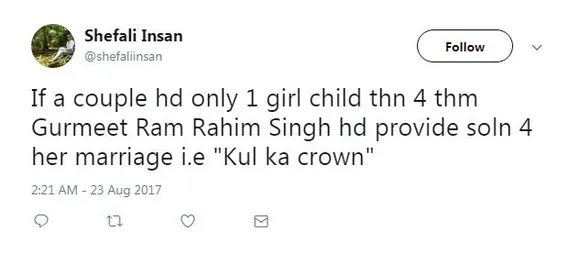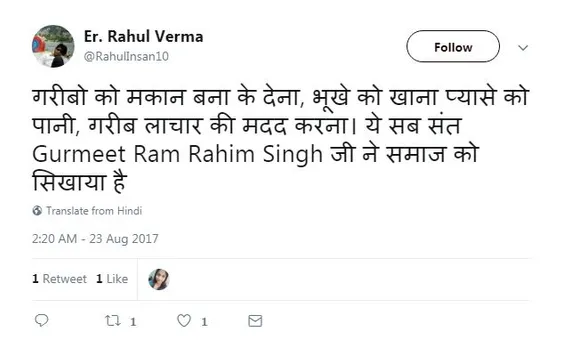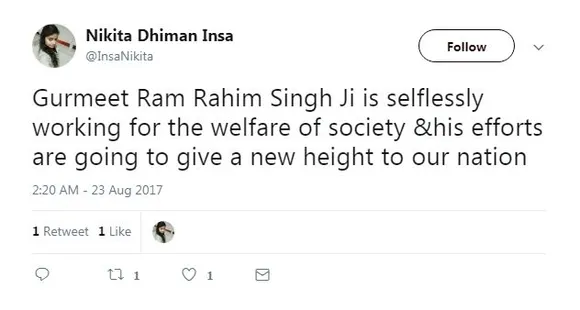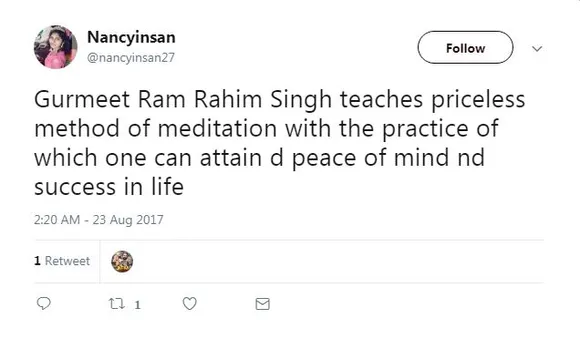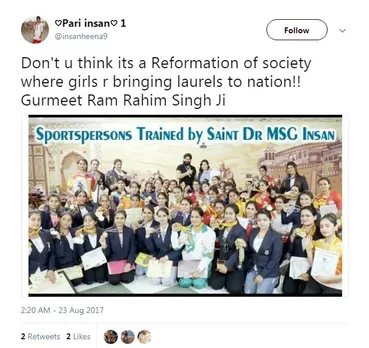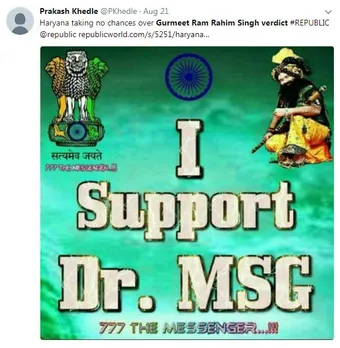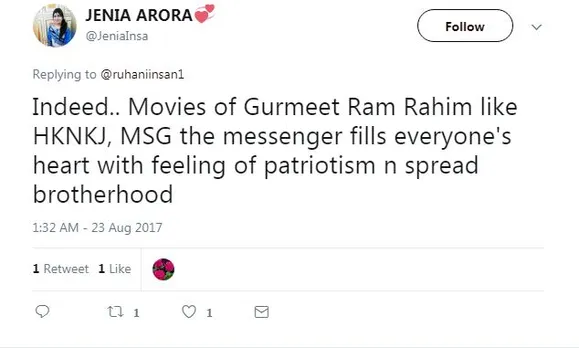 Twitter has been overwhelmingly flooded with tweets describing the many social causes and activities taken up by Gurmeet Ram Rahim Singh, whereas people who believe him to be a fraud and poser have been smacking their lips at the prospect of seeing him go to jail.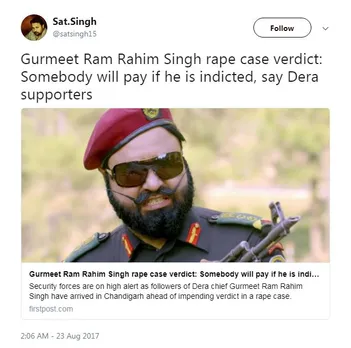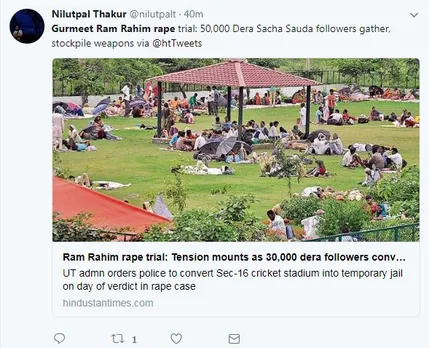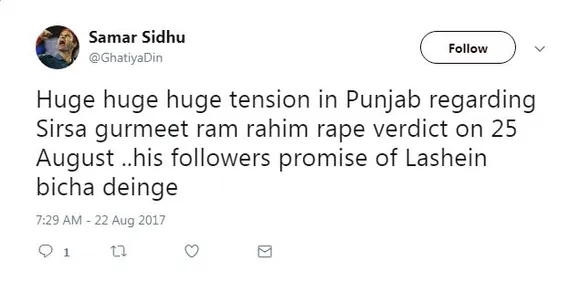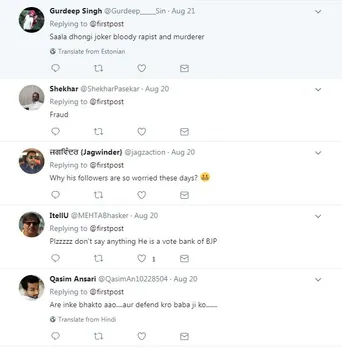 There is also a worrisome possibility of violence and rioting that the state governments and Police departments of Punjab and Haryana have taken very seriously.
It has been reported that Dera Sacha Sauda members and followers have been stocking up on 'sharp edged weapons and large quantities of petrol and diesel.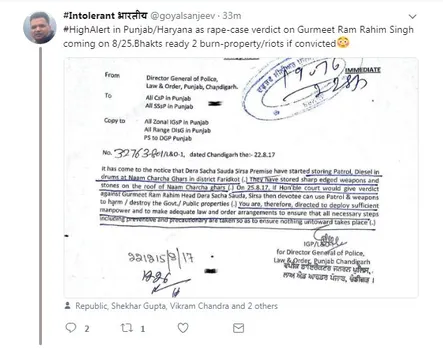 Not much is known about the authenticity of these reports, although it is quite a serious threat considering the Police departments have begun to mobilize and large gatherings of Dera Sacha Sauda and Gurmeet Ram Rahim Singh followers have been spotted.
Interestingly, Gurmeet Ram Rahim Singh had been trending nationally yesterday too, under the hashtag, #MSGwhoEradicatedProstitution. Eradicated, pretty ambitious right?
His followers had shot this hashtag to the the top 10 Twitter trends, tweeting about how the Dera Sacha Sauda supremo had 'eradicated' prostitution by rehabilitating around 1500 women who were formerly involved in prostitution.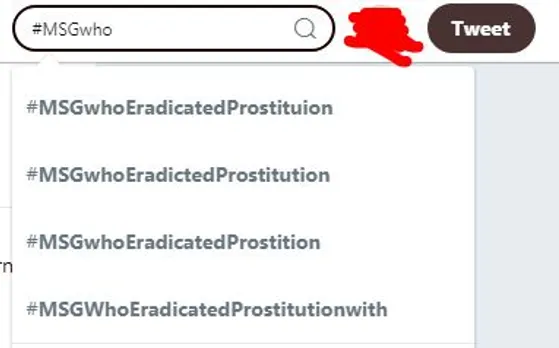 Look closely.
The tweets also claim that Gurmeet Ram Rahim Singh found fitting spouses for these rehabilitated women, had them married, covering all the expenses, and gifting them a cash amount of 25,000 INR to start a new life.
Was this just another phase of the mass PR exercise that we witnessed today?
Is there more to come in the coming days before the verdict on 25th August? Guess we'll find out.
What are your thoughts about this massive PR exercise that we just witnessed on Twitter? Let us know your thoughts about this particular Twitter trend in comments below or write to us at team@socialsamosa.com