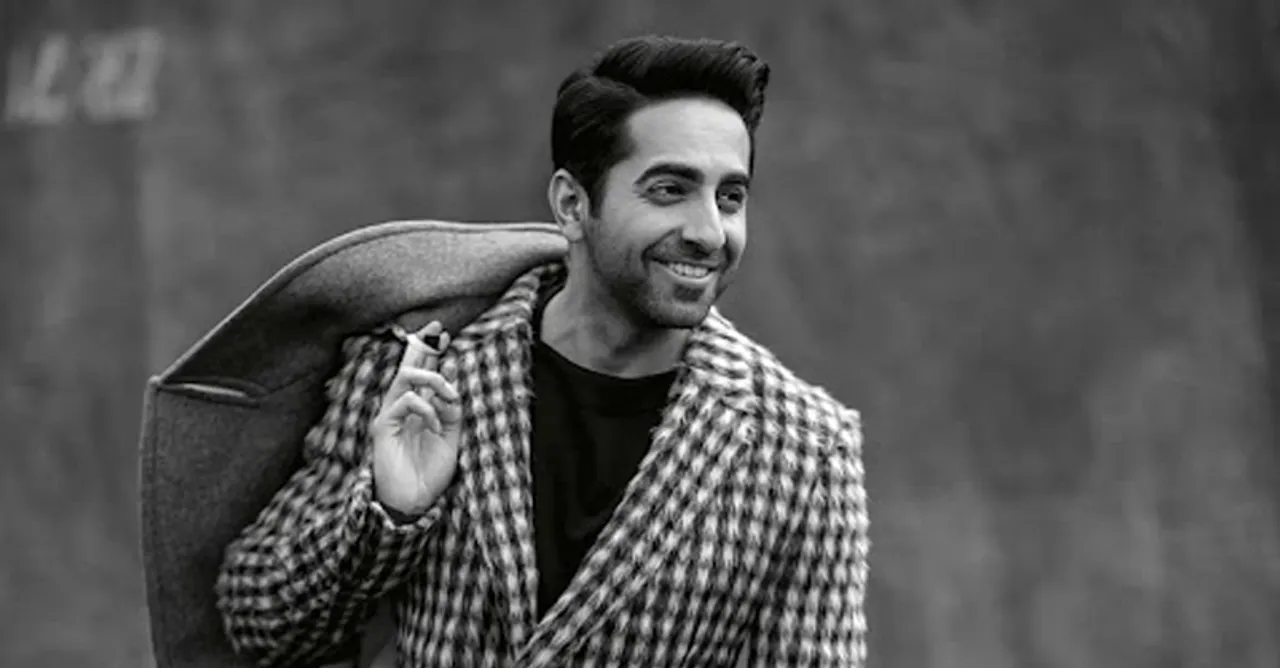 Ayushmann Khurrana has cracked the code of how to make even unconventional roles look so entertaining to watch!
Since his debut in 2012 with Vicky Donor, Ayushmann Khurrana has been playing characters that are either considered taboo. We never imagined that such unique stories would ever be shown on the big screen. The actor seamlessly switches gears between light-hearted entertainers and serious films with an important moral. Before his debut in Bollywood, he was known for his appearances on reality TV like Roadies and India's Got Talent.
After playing a sperm donor in his very first film, the actor not only won Best Debut awards that year but also became a reliable name for critical and commercial hits. Ever since, he's played a man with Erectile Dysfunction, a man frustrated with his hair loss, and so many more characters that we've enjoyed watching. You know you're going to watch something phenomenal when you go to watch an Ayushmann Khurrana movie! He can make you laugh till your stomach hurts, give inspirational monologues, make you fall in love with his songs, and root for the character that he's playing.
He played these characters exceptionally well over the years!
Akash - Andhadhun
A pianist who pretends to be visually impaired gets himself entangled in a murder case and creates a number of problems for himself. Honestly, this movie was a roller coaster and we enjoyed every second of the thrill!
Bala Shukla - Bala
Bala suffers from premature balding and struggles to measure up to society's standards of beauty.
Mudit - Shubh Mangal Savdhan
Mudit and Sugandha fall in love with each other and decide to get married but before their wedding, they discover that he suffers from Erectile Dysfunction. The movie was a great example of normalizing conversations around such issues that people usually shy away from.
Manu - Chandigarh Kare Aashiqui
The movie was an eye-opener about the transgender community and what they face in their daily lives. Ayushmann's character Manu is in a relationship with a trans woman in this film. His dedication to educating himself more about the community and how things work for them is a step all of us should take.
Karamveer - Dream Girl
Karam gets a job at a call center because of his ability to talk like a girl, but things go haywire when his overenthusiastic clients start expecting too much.
Nakul - Badhaai Ho
At an age when he's ready to get married and start a family, he discovers that his parents are expecting another baby. This unconventional situation in a middle-class family was super hilarious to watch.
Kartik - Shubh Mangal Zyaada Saavdhan
Kartik and Aman fall in love with each other, but when they face opposition from Aman's family they try various things to make them understand about the LGBTQIA+ community and win them over.
Vicky - Vicky Donor
All eyes were on Ayushmann when this film was released. He played a sperm donor who later on faces infertility while trying to conceive his own child. A not so quintessential hero who won many hearts along the way.
IPS Ayan Ranjan - Article 15
After three girls go missing, a police officer dedicated to finding out what happened to them uncovers a history of caste-based discrimination and crimes that occur in rural India.
Which among these Ayushmann Khurrana characters is your favorite? Let us know your thoughts in the comments below!
For more entertainment content follow us @socialketchupbinge