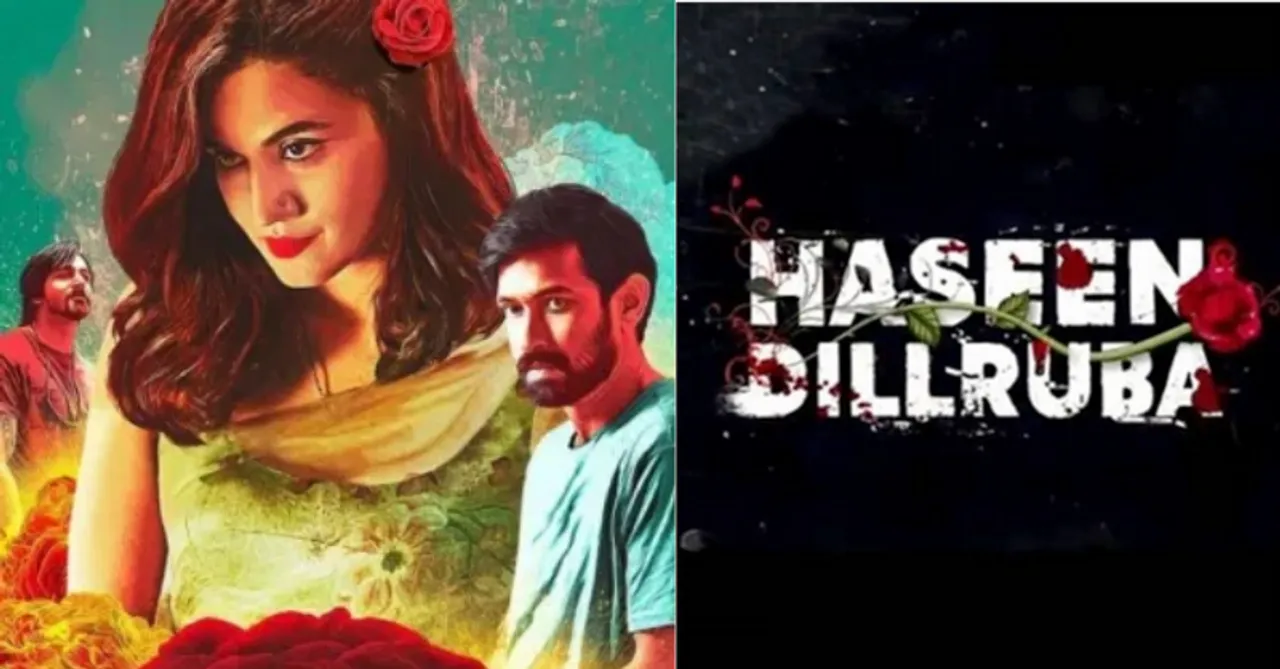 Netflix's Haseen Dillruba starring Taapsee, Vikrant, and Harshvardhan is directed by Vinil Mathew and written by Kanika Dhillon and releases on July 2.
Crime thrillers are the new cool and in our opinion, the perfect combination for a gripping Bollywood whodunnit would be a terrific writer, super talented cast, a love story, and a gripping storyline that leaves you biting your nails. The trailer of Haseen Dillruba offers exactly the same - a messy love triangle surrounded by a game of love, lust, deceit, and murder. The trailer introduces us to the three main characters - Taapsee Pannu as Rani, Vikrant Massey as Rishabh her husband, and Harshvardhan Rane as Neel Tripathi, her lover. Rani's favorite genre of books is murder mysteries, especially the ones written by Dinesh Tripathi, we know because she keeps quoting him. Rishabh, a small-town guy falls in love with Rani at first sight and gets married to her. Rishabh is obsessed and happy with Rani, but for her it's the passion that's lacking in their marriage.
Soon, the story takes a drastic turn with a blast in the house and Rishabh seems to be murdered. His gruesome death leaves the whole hometown shaken and stirred. Rani gets interrogated as a suspect and that's when her secret relationship with Neel Tripathi comes into the limelight. The police officer (Aditya Srivastava) is sure that Rani is the one who murdered her husband. But looks like there's more to the story than what meets the eye.
Watch the trailer of Haseen Dillruba here!
The makers have described the film, Haseen Dillruba as "The Ultimate Kaunspiracy". Though Taapsee Pannu added a major old-school mystery vibe with "Ek tha Raja, ek thi Rani, hui shuru ek khooni prem kahani." While the teaser already had us excited, the trailer has put us on the edge of our seat with intrigue. But as Rani rightly shares, every story has a different side, it only depends on who is narrating it. This murder mystery would only be solved on July 2, when the film drops on Netflix.
For more entertainment content follow us @socialketchupbinge