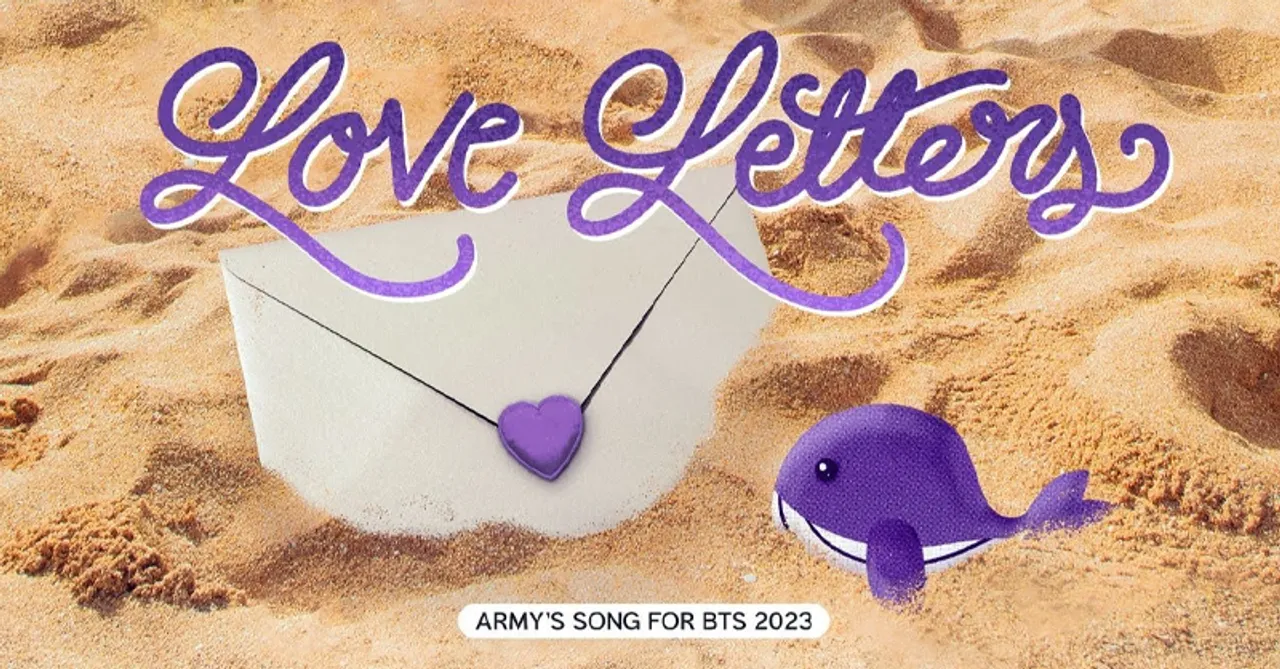 If you were a part of Jungkook's recent Weverse live, you must have probably discovered along with him just the amount of songs made by Armys in return for BTS to listen to. Here's hoping their beautiful voices reach everyone!
Armys are probably one of the most loyal fandoms in the world and also the ones who don't just have a one-sided relationship with their idols. It has always felt like we're two peas in a pod. If we have been heavily dependent on BTS songs when we want to feel happy or just comforted on days we've felt low, we have also given that love back 10 fold in numerous different ways. Be it supporting charities and raising funds, get BTS on number 1 on all music charts or even write a song! Yes, Jungkook's recent Weverse live where we spent more than 2 hours with him turned out to be one of the most beautiful moments in the history of our fandom. His priceless reaction when he found out Armys had made a song for BTS on the occasion of their 10th anniversary last month, he was completely taken aback and eventually burst into tears after listening to the song. The song 'Love Letter' sung by various Armys has been trending for quite some time now in the fandom as the lyrics and the visuals describe every single thing that we feel for them. The song included video messages from fans around the world. After listening to Love Letter, a spree of listening to songs made by Armys began and it was just a sense of pure happiness for anyone and everyone watching the live.
So here are many such songs by Armys that you can listen to if you're missing BTS!
Love Letter - Nia, Katie, Anny, Jess, Kurti, Eun, MPJ, Liza, Ren, Lucy and Lissy
7 Reasons - Gracie Ranan
I Purple You - Yun Seom
W8 - Gracie Ranan
See You There - Gracie Ranan
We'll Be Fine - Gracie Ranan
Healing - Nia, Mazia, Dani and Hani
This Love is Bulletproof - Astra & Phoenix
Someone in Seoul - Gracie Ranan
And adding a funny one because it totally justifies the 21 million views on it!
BTS Meme Song - PawPaw
Do you know any songs that you would add to this list? Let us know your thoughts in the comments below!
For more entertainment content follow us @socialketchupbinge