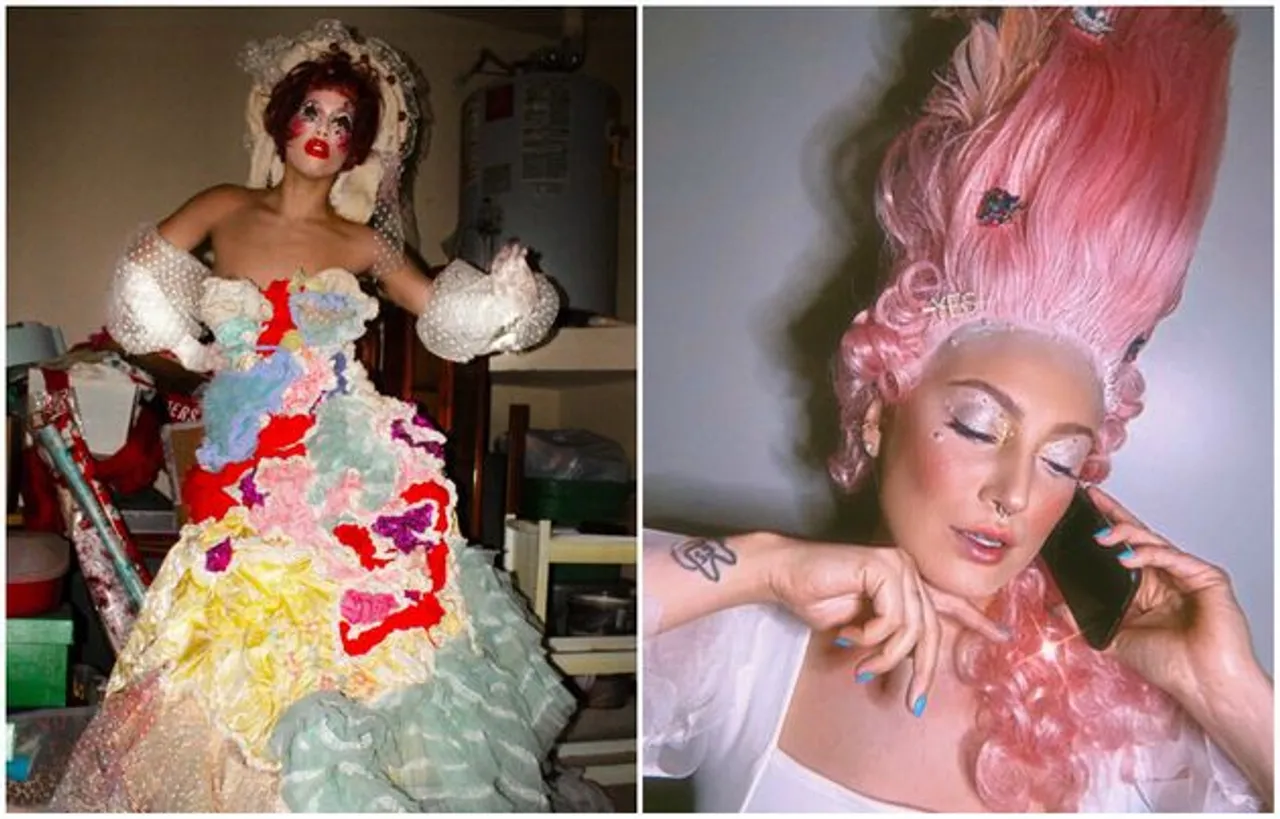 Since the Official Met Gala is postponed, an online version called "High Fashion Twitter Met Gala" was hosted on 4th May 2020.
The Official Met Gala is momentarily postponed due to the pandemic and who could have imagined a Twitter Met Gala. However, Aria Olsen, a young girl thought it could be exciting to host her own edition of Met Gala online. Olsen took to Twitter and announced the "High Fashion Twitter Met Gala" on the first Monday of May to which, quite surprisingly, over 800 people officially signed up for participation. Olsen and ten other young women have contributed their time and efforts in organizing the event remotely. All the young women belong to different countries, age group and backgrounds.
Although this years official Met Gala has been indefinitely postponed, the HFTwit Met staff would like to announce that the High Fashion Twitter Met Gala will still be happening on the first Monday in May!

— HF Twit Met Gala (@HFMetGala) March 16, 2020
The event broke to the internet on Monday 4th May 2020 for a full 24 hours. The four different categories were: The "Wardrobe Challenge," for putting together an on-theme look from your own closet; the "Photoset Creation" challenge, for creating mood boards or a fantasy outfit using a collection of images; the "Illustration Expression" challenge, which extends to any medium; and a final category for "Open Creativity." The funds collected from the online event will be used for charity purposes.
Take a look at How the High Fashion Twitter Met Gala went:
#HFMetGala2020 Kumquat's Look pic.twitter.com/vTHrfVwTUq

— tangy (@mother_Kumquat) May 4, 2020
About time: Fashion's temporality conveyed through the medium of iconic fashion publications ranging from 1892-2020 that textualize and shape fashion through the decades. #HFMetGala2020 pic.twitter.com/ANQ7OQOxMs

— Obsidian (@Lobsidienne) May 4, 2020
i was mostly inspired by the victorian and edwardian eras (which are very different, but it was what i had in mind) and tried to create something with pieces i already owned#HFMetGala2020 @HFMetGala pic.twitter.com/GT4jQCi6iS

— ??? (@lia_moony) May 4, 2020
the theme was so european, i had to add a little filipino twist to it ? #HFMetGala2020 @HFMetGala

i wanted to create my own take on a classical painting using sentimental jewelry from my grandmother and textiles from from ifugao fabrics that she handed down to me! pic.twitter.com/IAop43FVHe

— ? gail q. ? (@gailquintoss) May 4, 2020
#HFMetGala2020 This is my entry for the hf met gala. It's a combination of traditional Ghanaian fabric known as kente and the court dresses from the 18th century France. I had a lot of fun drawing this in between exam revision and I'm really happy with how it turned out. pic.twitter.com/orNkGSj8Yj

— MazzaA? (@YaaMazz) May 4, 2020
This years theme is all fashion's relation to time⏱️

From this I was inspired to create a look in an attempt to escape the seasonal fashion cycle?. I referenced 1920s modern art ?, retrofuturism ?,current minimalism ◾️, and of course CDG✨.#HFMetGala2020 @HFMetGala pic.twitter.com/qgGflQNLbY

— samj (@samjstudios) May 4, 2020
#HFMetGala2020
Malay Met Gala ?
Theme: About Time. So i created what Cik Siti Wan Kembang (a Malaysia State Queen from 16th Century) would wear if she "reappeared" in 2020. Changed her kain songket & selendang to silk skirt & silk scarf thats making a comeback pic.twitter.com/ldG0i2XVsY

— ????? ???????? ? (@aloha_aloya) May 4, 2020
My illustration for MET GALA 2020 - "About Time: Fashion and Duration".

I chose to sketch this timeless and elegant piece from the Christian Dior fall 2007 collection. #HFMetGala2020 pic.twitter.com/3HE849vyBq

— ??????? ? (@fatimahnadir) May 4, 2020
#HFMetGala2020 Wardrobe Styling
About Time: Fashion and Duration
"Do not fade, do not wither, do not grow old" pic.twitter.com/6xPQRn8Pc6

— Thin White Duke Caboom (@AsileRoyam) May 4, 2020
We love the creativity of these participants, what about you?