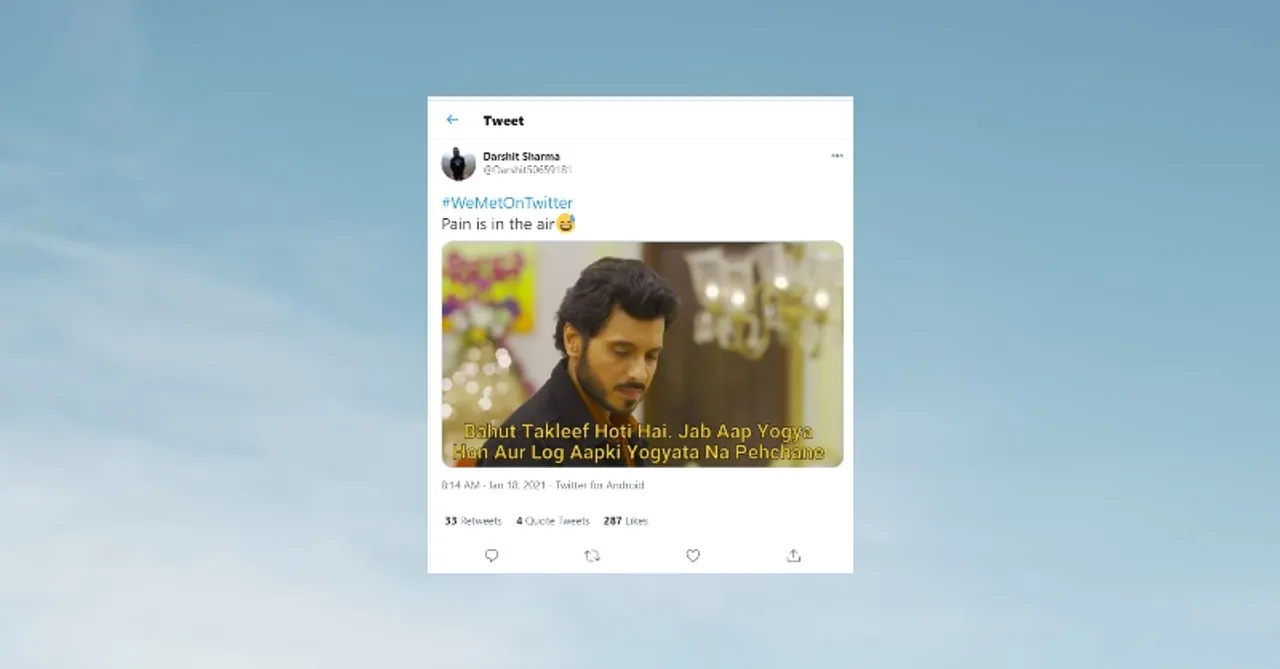 Singles share their agony as they post their funny and hilarious We Met On Twitter memes after couples talk about their Twitter love-stories.
There are a lot of places to find love, but who would have thought that Twitter of all places would help people find their soulmates. If you look deeper you may find your love anywhere and Twitter has just proven that. The hashtag #WeMetOnTwitter has been trending on the microblogging site and Twitterati had all kinds of reactions to it. They flooded Twitter with their funny We Met On Twitter memes and we can't have enough of it.
Talk of love and finding soulmates, all the singles around the world feel attacked, and it comes from a very personal space. While half of the population is on social media liking and sharing memes, the other half of the population is finding a way to find their love on these sites. Twitter that is known to spread hate and start fights also happens to be one of the places and we singles are left asking "kya karu me mar jau?" There have been a bunch of funny #WeMetOnTwitter memes doing rounds since the hashtag has been trending.
Check out these We Met On Twitter memes: