Take a look at how our favourite Fashion Influencers style fanny packs and give their outfit that extra oomph.
Fashion is not always functional. At times dressing yourself according to trends leads to you being left with nothing to hold your stuff in. Fanny packs are a fashion accessory that is both trendy and useful. They not only bring out the street style in all of us but also give us extra pockets to store our stuff in. Our favourite fashion influencers have proven it time and again with the way they style fanny packs with their snappy outfits.
Even though they make for the perfect fashion accessory, one may find it hard to style it with their outfits. And most of us might find it difficult to picture ourselves rocking the look like our very own Rock.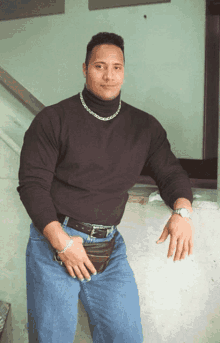 But no matter how difficult it might seem, one can never go wrong with a fanny pack. The fact that it is a unisex element, it makes it even more interesting. With street fashion; ideally trainers, college sweatshirts, and trousers becoming a part of high-end fashion the trend of donning a fanny pack makes for the perfect Vogue statement. They not just look good with sweaters but also go very well with suits and classy outfits. Our fashion influencers have proved it time and gain and we made a list of some of them.
Check out these styling tips:
Siddharth Batra
Santoshi Shetty
Tejeshwar Sandhoo
Komal Pandey
Priyam Yonzon
Mayur Saroj Rajput
Aryaki Joon
Maggi
Prateek Chauhan