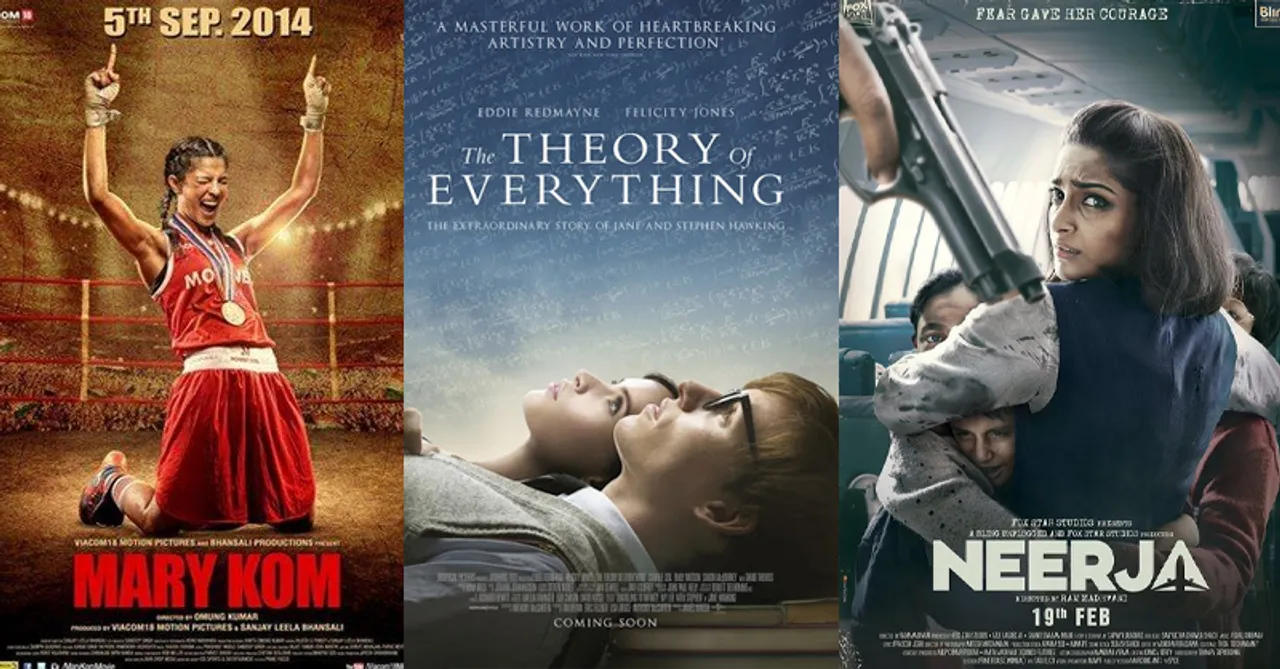 These inspiring biopics on OTT platforms will energize and motivate you during the lockdown and make you feel stronger like never before!
Amidst the whole pandemic situation, a lockdown and constant chatter about the same thing everywhere whether it's on the social media platforms or on the television. It's quite daunting to see whatever is happening in the country. Inspiring and motivating biopics can really help during these difficult times.
In all of this the question of staying protected does arise in one's mind, protecting ourselves and our families is the need of the hour. Needless, to say that the whole crisis the country is facing right now is not easy to deal with. Although, there's not much one can do about apart from staying indoors and safe, but there are some ways which can provide much-needed respite. Movies play a role in uplifting our mood and keep the entertainment gam ehigh in such tims.
More than just entertainment what we need right now is the strength to battle the situation. In order to achieve this we should watch movies or talk to people who motivate and inspire us to enliven this phase with more courage. TV shows and movies currently streaming on OTT platforms may come off as naively trivial, a luxury that we might all look back on. They provide into a better time to come, or a challenge we've overcome.
Biopics, in fact play a huge role in such times as they are inspiring, motivating and most importantly talk about people who have been strong during their struggle. However, the stories of a lot of them are unheard of and a small cinematic that provides a peek into their lives, struggles and inspirations and ideologies-while teaching us a few things a few things along the way can do wonders. Therefore, here is a list of some biopics that you can catch up on the streaming services during the lockdown.
Get a chance to take a peek into the lives of an Olympian, a Mathematician and a myriad of people who made a difference to the world.
Mary Kom - Netflix
Dangal - Netflix
MS Dhoni : The Untold Story - Disney+Hotstar
Soorma - Netflix
Bhaag Milkha Bhaag - DIsney+Hotstar
Neerja - Disney+Hotstar
Saina - Amazon Prime Video
Super 30 - Disney+Hotstar
Theory of Everything - Netflix
Steve Jobs - Netflix
The Social Network - Netflix
Gunjan Saxena: The Kargil Girl - Netflix
Sachin: A Billion Dreams - Amazon Prime Video
Paan Singh Tomar - Netflix
Manikarnika:The Queen of Jhansi - Amazon Prime Video
Gul Makai - YouTube
Do tell us in the comments about the movies you have watched and appreciated. If you have any suggestions to add to the list please write to content@socialketchup.in.