Raksha Bandhan has moved beyond the symbolic ritual of a sister tying rakhi on her brother's hand. The festival now stands for the spirit of belonging towards your sibling irrespective of the gender. If I have to redefine Raksha Bandhan, this auspicious festival is about celebrating the bond of love between siblings. Right? Then, with the festival round the corner, dear brothers and sisters, it's about time you start looking out for unique Raksha Bandhan gifting ideas because your favourite sibling is bored of Celebration Packs, Clothes or Cash. Yes, Dear Sisters, you might want to shell out some monies this time to show some love to your brother and tell him how much you cherish the fights you guys have.
In today's day and age, the art of gifting has changed entirely with crazy, quirky, trendy and customised options that resonate with an individual's personality. We know you believe in thoughtful gifting, knowing you, we have collated this amazing list of Instagram Shops which are raising the bar for #GiftingGoals this season.
1. Little Me- What's more fascinating than gifting your sibling a little miniature replica of them. Gifting teddies and toys are age old, it's time to switch to the new! Gift them a customised bobble head or a uber cool miniature of something they like the most, this Raksha Bandhan. Check out the collection here.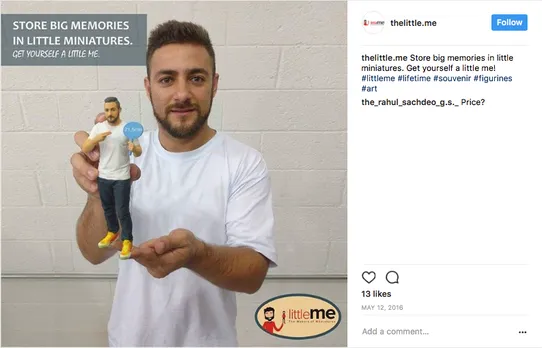 2. Type7 - A girl can never say NO to stationery. When in doubt, always opt for designer stationery and lifestyle products. Check out Type7 for notebooks and planners with typography and patterned designs that make them the must have item in someone's wishlist.  I bet that their Instagram account will make you buy one for yourself too :P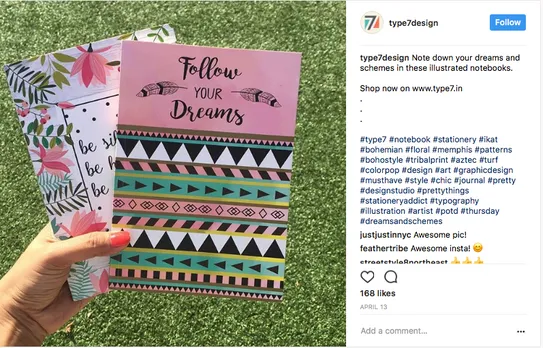 3.Chumbak - The list of Raksha Bandhan gifting ideas is incomplete till we add something quirky to it. If you want No Shit Sherlock buying experience then Chumbak is the way to go. From mobile covers, decor items to travel & fashion accessories they have it all. On the occasion of Raksha Bandhan, you may try something from their Zodiac collection to give your sibling relatable feels.
P.S. Be ready to capture their "Oh this is so me" moment.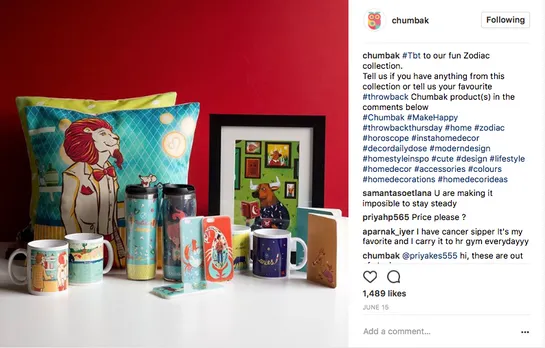 4. The Big Book Box - Give your Bookworm sibling a bookish treat. Gift them the yearly subscription of The big book box and you are done from gifting them for a year :P
Heaven for book lovers, the folks at The Big book Box, surprises you with a set of books and goodies every month provided you subscribe to them.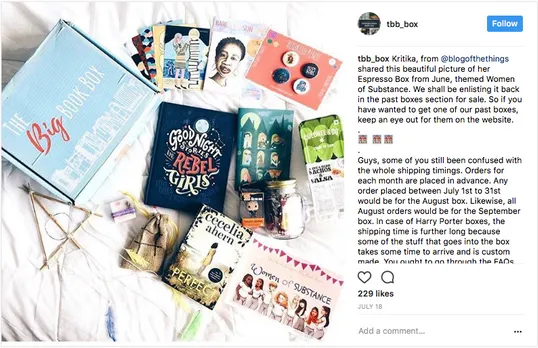 5. Propshop24 - Ditch the traditional ones and tie this uber cool Rakhis from Propshop24. We are sure your sibling won't stop flaunting it. Click Click Click. Be ready to love his Instagram Pictures and Stories with this.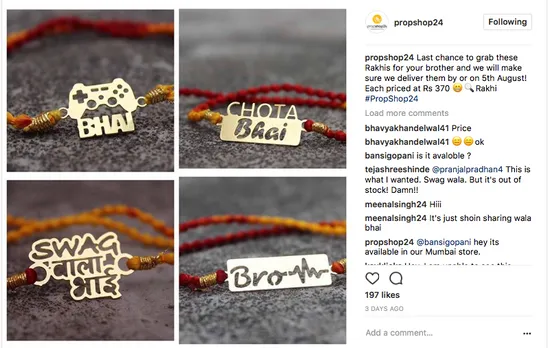 6. Oye Happy - Experience is a gift that stays in the memory forever. Therefore in this list of Raksha Bandhan gifting ideas, we have included Oye Happy, who are making occasions extra special with their personalized gifts and experiences. We know siblings have truck loads of embarrassing photos of each other with each one narrating a story. How about collecting some childhood photos and getting this customized gift hamper, to take them down to the memory lane.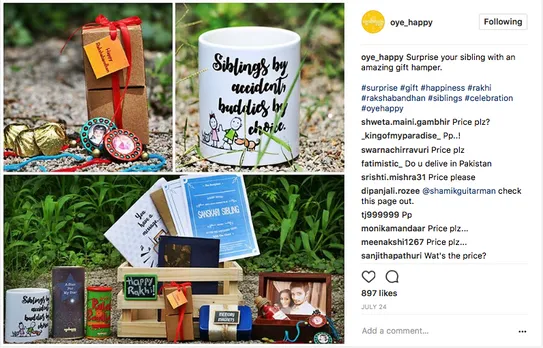 Do you know of any such store write to us at team@socialsamosa.com or comment here and we will be happy to add them to the list.