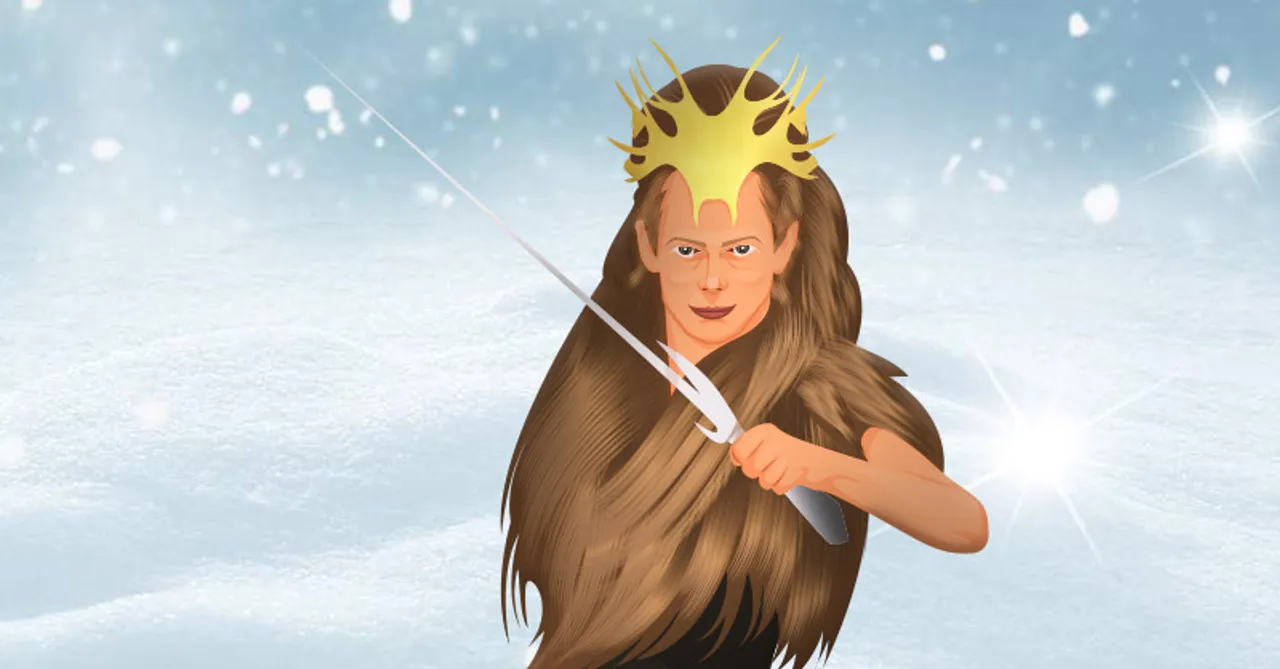 Take a look at how Jadis - The White Witch from the magical land of Narnia made it to our list of iconic villains.
Fictional stories and characters have their own charm among the fans. The idea of drifting away into a world that is nothing like the real one with magic and tricks does it well to impress us. There are a number of books that are based on such a fantasy world. While we tend to use our own imagination and visualise how each character would look like, movies just give it to us. Movies are a great form of entertainment when it comes to satisfying our visual needs. With technology acting up each year, this experience just doubles up. One book to movie adaptation that has made it to our favourites list has to be The chronicles of Narnia.
We have all grown up watching witches using their evil charms to create problems in the lives of the innocent. They are the reason we learned about evil and why being good is important in the world. Jadis, from the movie Narnia, did just the same. Among all the merriness of a Kingdom of talking animals and magic, Jadis worked her evil charm to create havoc in the lives of the people of the kingdom. Apart from having magical power what made her even scarier was her ruthlessness and evil behaviour. All she wanted was to rule over the kingdom.
She began the Long Winter as a curse on the people of Narnia which lasted all through her reign into a hundred-year state of frozen snow and ice, which earned her the title of the "White Witch". She is evil, sadistic and cared deeply about having power and the throne. Jadis was well-aware and knowledgeable about the laws and ways of the kingdom as well as the Deep magic.
The character was portrayed by Tilda Swinton in the Disney/20th Century Fox film series. Tilda is an English actor who is known for both independent and blockbuster movies. She has been appreciated for her roles and won the Academy Award for Best Supporting Actress for her performance in the 2007 film Michael Clayton. She also won the BAFTA Scotland Award for Best Actress for the 2003 film Young Adam, and has received three Golden Globe Award nominations.
While it was also portrayed byTilda in the movie series, Jadis was also played by Barbara Kellerman in the BBC series version of The Chronicles of Narnia and Karen Crowder in Michael Clayton, Minister Mason in Snowpiercer, Lucy and Nancy Mirando in Okja, Madame Blanc and Helena Markos in the 2018 remake of Suspiria, and Gabriel in Constantine.
Here are some of the iconic dialogues by Jadis:
"Tonight, the Deep Magic will be appeased, but tomorrow, we will take Narnia forever!"
"Think about whose side you're on, Edmund. Mine... ... or theirs?"
"If it's a war Aslan wants, it's a war he shall get."
"THEN HOW DARE YOU COME ALONE?!"
"I have no interest in prisoners. Kill them all."
Ketchup Villain's Cut Ft. Jadis -The White Witch: