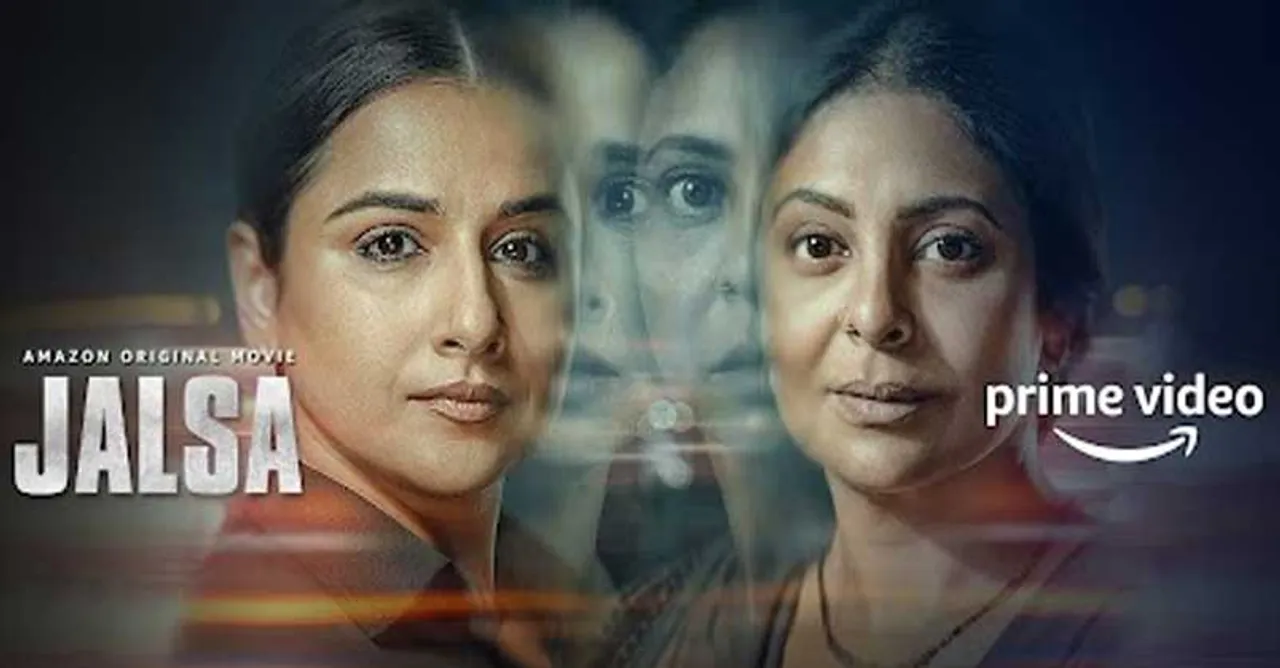 Vidya Balan's Jalsa released on Amazon Prime Video on March 18. Let's find out what the janta thinks about it!
Jalsa is a crime thriller about how the lives of two bold women Maya Menon (Vidya Balan) and Rukhsana (Shefali Shah), are intertwined with each other due to a hit and run case and the chaos that follows. The movie is written and directed by Suresh Triveni who previously also directed Vidya Balan in Tumhari Sulu and produced by T-series and Abudantia Entertainment Production. The supporting cast includes Rohini Hattangadi(Rukmini), Maya Menon's mother. Vidhatri Bandi plays Rohini, a young journalist who is looking to make a mark with her first story. Shrikanth Yadav as head constable, More, is working on his last case before he retires. Iqbal Khan plays Amar, Maya's colleague, and friend. Surya Kashibhatla as Ayush Menon, Maya's specially-abled son, and Manav Kaul as Anand, Ayush's father, and Maya's ex-husband.
Maya Menon is an honest and daring journalist who is dedicated to her job and her channel. One fateful night, she fortuitously runs her car into an 18 year-old-girl in the middle of the night. The plot thickens when the innocent girl turns out to be Rukhsana's daughter who has been Maya's loyal maid and the primary caretaker of her household while she's away at work. The two are at a crossroads when Rukhsana tries to find out the truth behind her daughter's accident but is stripped of her basic dignity by the system and Maya tries to cover her tracks by putting on a brave face for as long as she can and suppress the story as she gets more anxious by the day. The center of this gripping story revolves around the layers of truth about our society that the movie unveils as we move forward and the power of womanhood.
Let's find out what the Janta thinks about this women centric crime-drama!
Did you have a chance to catch Vidya Balan and Shefali Shah in Jalsa? Let us know your thoughts about their performances and the story in the comments below!
For more entertainment content follow us @socialketchupbinge