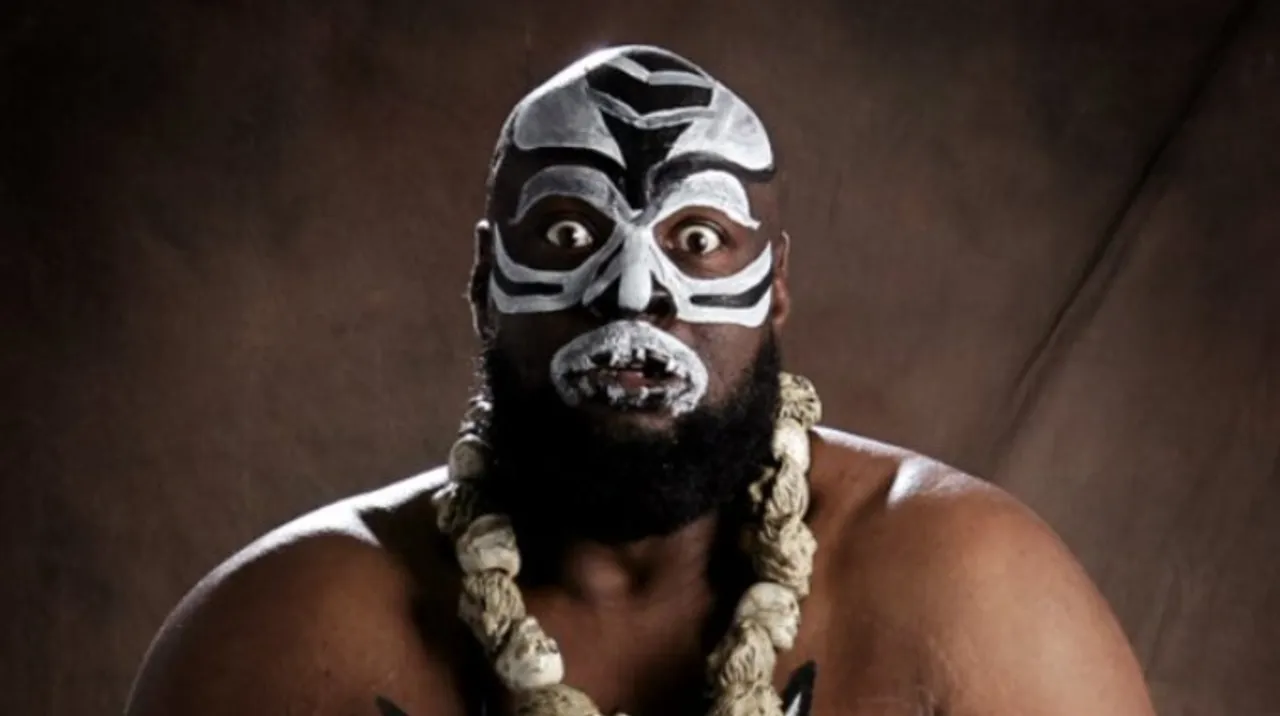 WWE's popular and legendary wrestler James Harris aka Kamala passed away due to health-related issues.
The former WWE legend and Wrestler, James Kamala Harris who was popularly known as 'The Uganda Giant' Kamala passed away on Monday. Harris who made his debut in 1984 has fought a number of well-known wrestlers throughout his career including Hulk Hogan, The Undertaker and Andre the Giant.
Kamala, his character was promoted as a 6-foot-7, 350-pound "Ugandan Giant." He walked on to the wrestling stage in war paint, a loincloth and approached the ring wearing an African mask and carrying a spear and shield. He found against the contenders with his barefoot. He defeated "Hacksaw" Jim Duggan at Bash at the Beach in his first WCW pay-per-view appearance.
Although the cause of his death is unknown it is reported that he suffered from various health issues. His legs also had to be amputated due to complications caused by diabetes in recent years.
Fans and fellow wrestlers offered their condolences on Twitter:
R.I.P to James Harris, known to @WWE fans as Kamala. pic.twitter.com/uu467bcOOt

— WWE on FOX (@WWEonFOX) August 10, 2020
Another legend who deserved to be in @WWE Hall of Fame and ALIVE when that time came. An all around great talent and good guy that got over and stood out wherever he went. RIP to the great "Ugandan Giant" Kamala. His memory will live on forever. ~PHS#RIPKamala #Kamala #WWE #WWF pic.twitter.com/LnxIM0D59F

— Elijah Burke (@DaBlackPope) August 10, 2020
Kamala was one of those out there and unique characters you don't really see in pro wrestling today. Ones in many ways that are missed for many reasons. #RIPKamala #RIPUgandanGiant pic.twitter.com/4voGqcyfON

— Scott Fishman (@smFISHMAN) August 9, 2020
AEW and the wrestling world mourn the passing of wrestling legend James "Kamala" Harris, our thoughts are with his family, his friends and his fans.#RIPKamala pic.twitter.com/kYMMusLJXJ

— All Elite Wrestling (@AEWrestling) August 10, 2020
Hulk Hogan wasn't the only person to bodyslam Andre The Giant! #RIPKamala pic.twitter.com/juBIPrpwIG #WWE

— Aaron Rift of NoDQ.com (@aaronrift) August 10, 2020
Kamala was one of Hulk Hogan's better-drawing house show opponents. From late 1986 to early 1987, they did good business. It's kind of forgotten because it's right before WM3. #RIPKamala pic.twitter.com/QJIh78fufw

— Jim Valley (@JimValley) August 9, 2020
Saddened to hear of the passing of former WWF superstar, the Ugandan giant, James "Kamala" Harris. #RIPKamala pic.twitter.com/QzrZoCsB9E

— LandOfThe80s (@landofthe80s) August 10, 2020
#RIPKamala. Man was plagued with health problems for many years. If there is an afterlife may it truly be filled with Paradise and he is no longer in pain. Godspeed Kamala, Godspeed... pic.twitter.com/GicLNNphYU

— Lee Sanders (@TheRCWRShow) August 10, 2020
The CAC family wishes to extend our sincerest condolences to the family friends and fans the world over upon the news that the legendary James "Kamala" Harris has passed away at the age of 70. Rest in Peace James. pic.twitter.com/7p0LUkkU4P

— CauliflowerAlleyClub (@CACReunion) August 9, 2020
Rip kamala 😢 i just saw the news he was one of my favorite wrestlers growing up Rip to the legend kamala 🙏 #ripKamala pic.twitter.com/7cvcATOxbs

— Brtrese (@brtrese01) August 9, 2020
RIP, Kamala.