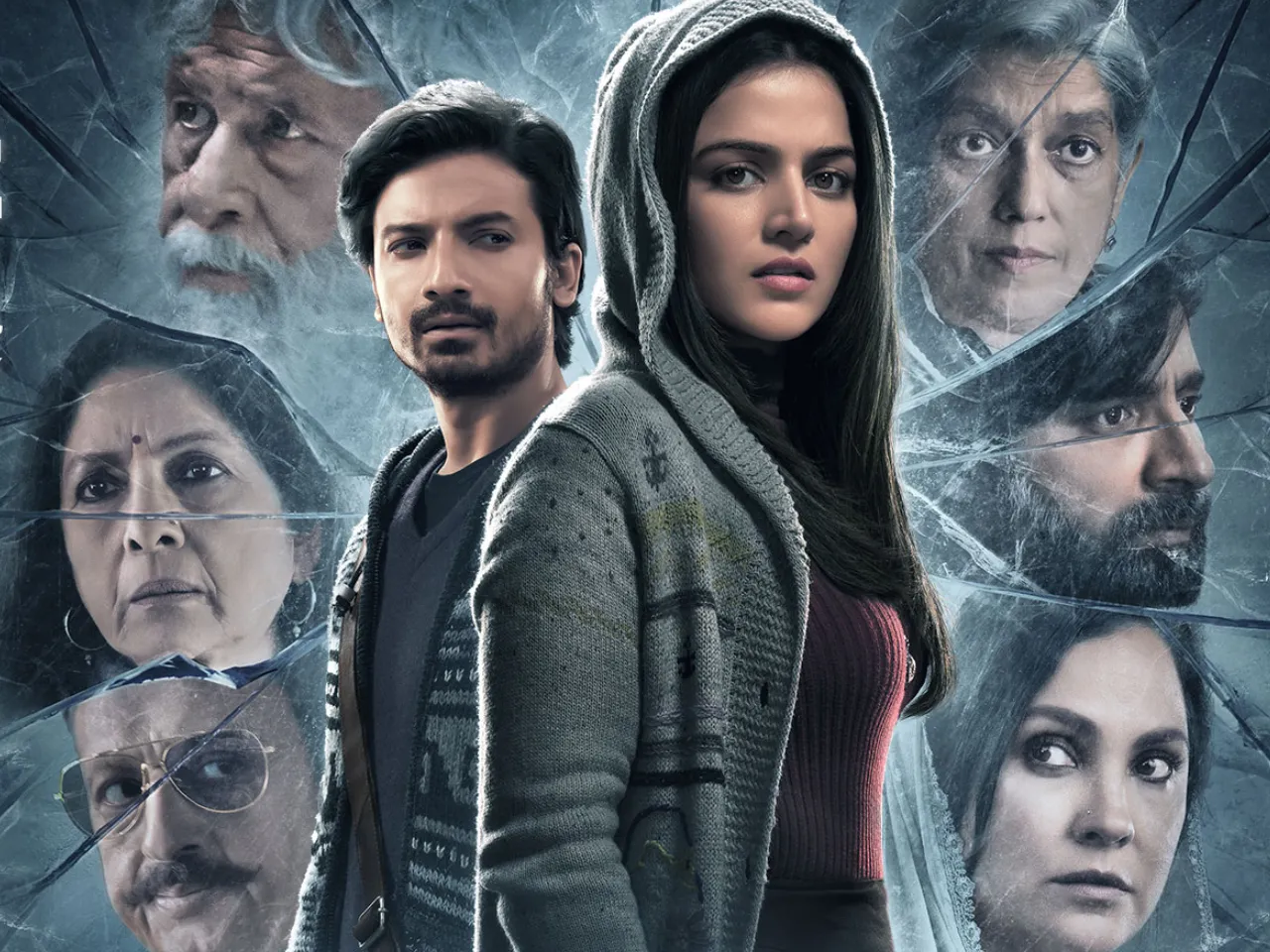 Vishal Bhardwaj's Charlie Chopra has received some positive responses from the Janta who enjoyed Agatha Christie's Indian adaptation with a twist! 
After a long time, we are seeing a Vishal Bhardwaj project which just happens to be an adaptation of Agatha Christie's The Sittaford Mystery. Charlie Chopra and the Mystery of Solang Valley starring Wamiqa Gabbi and Priyanshu Pianyuli in the lead with an ensemble cast that includes Nasseruddin Shah, Ratna Pathak Shah, Neena Gupta, Lara Dutta, and many more released its other 5 episodes of the murder mystery. And the Janta seemed to be rather impressed by the adaptation! 
People seemed to be praising the director Vishal Bhardwaj for his patent touch of adaptation while also praising Gabbi's performance. Though there were some who didn't like the fourth eye camera touch, others found it quite interesting. 
Here is what the Janta is saying about this one!
Just completed watching Charlie Chopra & The Mystery of Solang Valley and @VishalBhardwaj what a director you are. @GabbiWamiqa did the most outstanding performance. An impressive performances from everyone made the show more enthralling to watch. #CharlieChopra #AgathaChristie pic.twitter.com/UzZkNZlIj1

— Amaira Sharma (@AmairaaSharma) September 28, 2023
#CharlieChopra has the cutest investigation board pic.twitter.com/zI6EfVcPRF

— Tareque Laskar (@tarequelaskar) September 27, 2023
Wonderful series, #Charliechopra. The plot seems interesting. What a look, Brigadier Rawat @GulshanGroverGG . Enjoying the mystery. pic.twitter.com/hGyXg1Egyw

— Sheo Nath (@esenbrain) September 28, 2023
Charlies in Vishal Bhardwaj's work:
1. Charlie in Kaminey
2. Charlie in #CharlieChopra and The Mystery Of Solang Valley
3. Oye Boy Charlie song in Matru Ki Bijli Ka Mandola pic.twitter.com/Zh0bOQF1FU

— Pankaj Sachdeva (@sachdeva_pankaj) September 27, 2023
#NinaGupta & @GabbiWamiqa are just too good in what is most likely 1 of many #JeffreyArcher adaptations in India. @VishalBhardwaj, as always, has it it out of the ball park! #CharlieChopra

— Piyoosh Rai 🇮🇳🇺🇸 (@piyooshrai) September 29, 2023
The critics from Film Companion are calling #CharlieChopra a bore. I started watching it last night after having watched the pilot before when it came out. On the third episode and I'm loving it thus far. Vishal Bhardwaj commands your attention even when it's a drab it seems. 😄

— Vishal Agnihotri (@Dilliwasi) September 27, 2023
#CharlieChopra S1 is adaptation of Agatha Christie novel. Set in solang valley the place itself plays huge part in setting the atmosphere. Wamiqa in
Fleabag/Enola holmes crossover performance is excellent. Kind of wanders sometimes but still a decent murder mystery pic.twitter.com/DYjvFPqlJz

— Minato (@yellovflash) September 27, 2023
Binge watched #CharlieChopra and The mystery of Solang Valley yesterday. Very very engaging. Vishal Bharadwaj meets Agatha Christie - what could be better! The excellent cast lives up to expectations. Well done all @GabbiWamiqa @Neenagupta001 @priyanshu29

— दिविर जैन (@divirj04) September 27, 2023
Sujoy Ghosh and Vishal Bharadwaj have both dropped a fantastic Film / TV series respectively .. some years ago people would go wild over such a week. Don't let the "OTT clutter" stop you from watching #JaaneJaan & #CharlieChopra.

Both are exciting and refreshing

— Ronak Kamat (@Ronak_Kamat) September 28, 2023
Just binge-watched #CharlieChopra on #SonyLiv, a brilliant adaptation of Agatha Christie's classic, superbly directed by the inimitable @VishalBhardwaj
Gripping plot, stellar ensemble cast(@GabbiWamiqa too good), and stunning Himalayan backdrop - a must-watch for mystery buffs!

— Rajiv Pal Satirism (@coolrajivpal) September 28, 2023
Fourth wall break is great @GabbiWamiqa 😂 #CharlieChopra pic.twitter.com/OiZZa0eM1l

— Tareque Laskar (@tarequelaskar) September 27, 2023
Watch #charliechopra on @SonyLIV and you will not regret. One of the finest thriller of the year,
Vishal Bhardwaj Never disappoint us. Loved the way @GabbiWamiqa talked with the camera and man she has aced her role and so does the rest of casts who are legendary names.

— Abhishek kumar(vinayak) (@vobiharkaladka) September 28, 2023
What did you think about the show? Tell us in the comments below! 
For more binge-centric content and reviews, follow us on @socialketchupbinge.