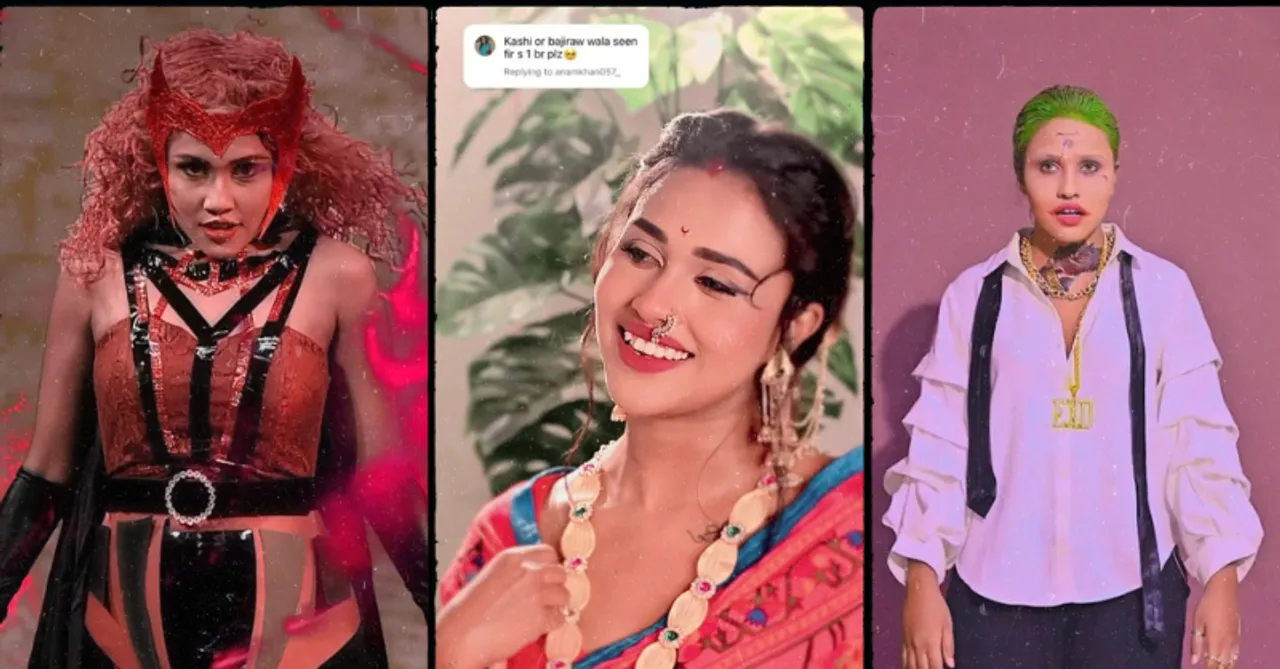 Jissa Paul's acting is all about giving a special touch to our favorite on-screen characters.
Social media is full of talented people who always have something different and unique to show. And Jissa Paul has come up with her own style of content. We all watch movies and like to act and think like our favorite characters. We want to solve mysteries like Sherlock Holmes or dive into the multiverse of madness like Scarlet Witch. Well, Jissa Paul's acting does it all. She makes her audience revisit those iconic characters with her craft. She has made it big with her talent and her unique video content and has a worldwide audience base.
The diversity of her content ranges from the Joker to Kashi Bai and with each of her videos, she brings out a new persona which sometimes makes you wonder if it's really the same person doing all these acts. Her acting style is not just limited to dialogues, monologues, and cosplaying but she also recreates famous on-screen dance performances. While looking at her talent and diverse content, you can't help but appreciate the gift that she has. Her dedication and versatility to her craft make her an artist who deserves the love and attention she gets from her fans. Her Kashi Bai performance has a separate fan base because she killed it with her Kashi Bai monologue and Pinga dance performance! On the occasion of her birthday, we're revisiting some of her best performances!
Check them out!
What's your favorite among all of these? Tell us in the comments below!