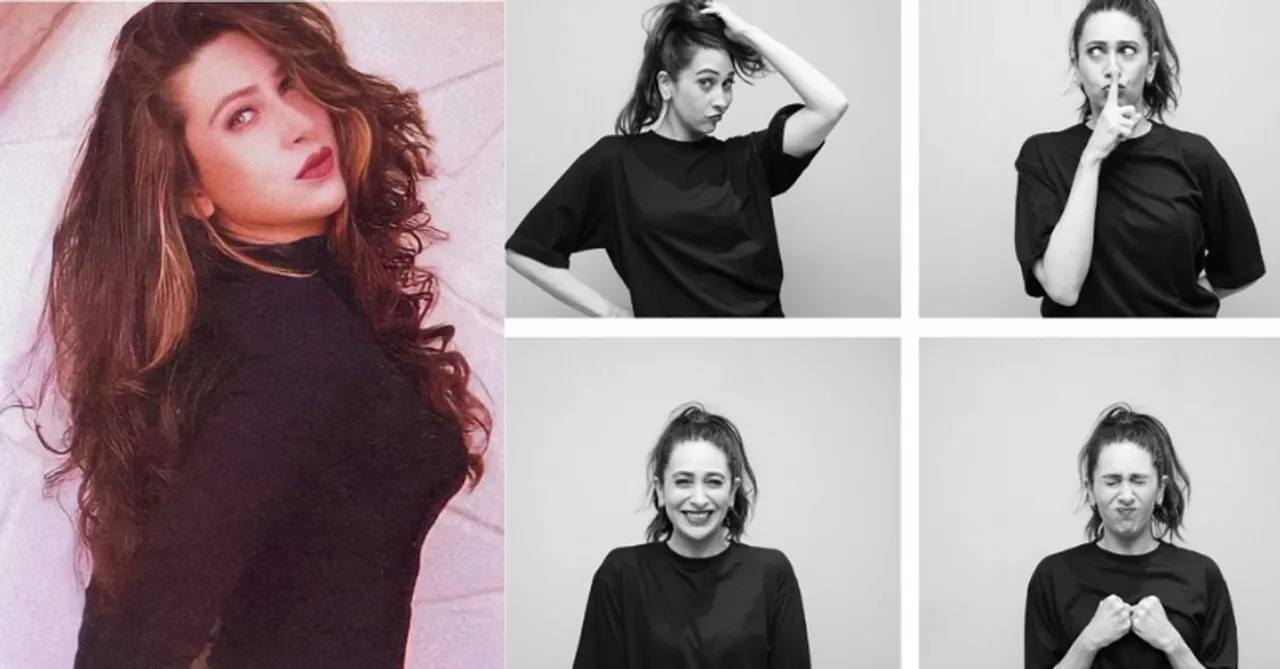 Karisma Kapoor, the Kapoor khaandan ka chirag broke the glass ceiling not only at home but in the industry as well, paving the way for future generations to come!
One thing we will all agree on is that if there are two people in the industry who don't age at all, forget about aging like wine fine, it's Anil Kapoor and Karisma Kapoor. The younger generation could actually learn a thing or two from the way Karisma handles her Instagram because it's a treat for our eyes in the era of randomly scrolling. But this isn't the only time she's broken the traditional wheel! Back in the 90s, she was one of the most popular actresses and not only because she came from the Kapoor khaandan but also because of the characters she chose to play.
Her jodi with Salman Khan and Govinda was highly lauded and loved by the public. It took time for her as the start of her career saw too many failures but she kept going and proved herself worthy. Irrespective of being a commercial star and being in the era where heroines were only made for heroes to romance, she chose to play characters that had a voice of their own and something to say.
Though her filmography is long and strong with quite entertaining roles, here are some of her characters that we absolutely love because they're still relatable in their own way even today!
Pooja - Dil Toh Pagal Hai
To date, Pooja is the most progressive character of that time. She's a bold, beautiful and ambitious dancer who falls in love with her friend but doesn't get bitter when she realises it's one sided. She handles rejection rather well and goes on to help her best friend get his girl.
Fiza - Fiza
One of the strongest roles of Karisma in her filmography is Fiza, who amidst all the chaos of the Bombay riots, takes a journey as a sister just trying to find out what exactly happened with her brother and where he is. But to her horror, her brother has joined a terrorist group and has become one. It's a journey of a woman, a sister who loves her brother and wants him back in all this political milieu.
Zubeidaa - Zubeidaa
This film represented the state of women in this patriarchal world as Zubeidaa marries two times, and even though both of her husbands love her, they leave her in time of her need. This spirited soul who just wanted to be an actress dies an untimely death in a conspiracy planned to kill someone else.
Aarti - Raja Hindustani
Aarti as a rich girl isn't a complete spoilt brat. She sees the human in Raja and falls for it but she misses her father and family even though she's living away from home because of love. She represents the dichotomy of a woman who is stuck between a family of her choice and the one she's born into.
Which was your favorite character of Karisma Kapoor? Tell us in the comments below!
For more entertainment, follow us on @socialketchupbinge.