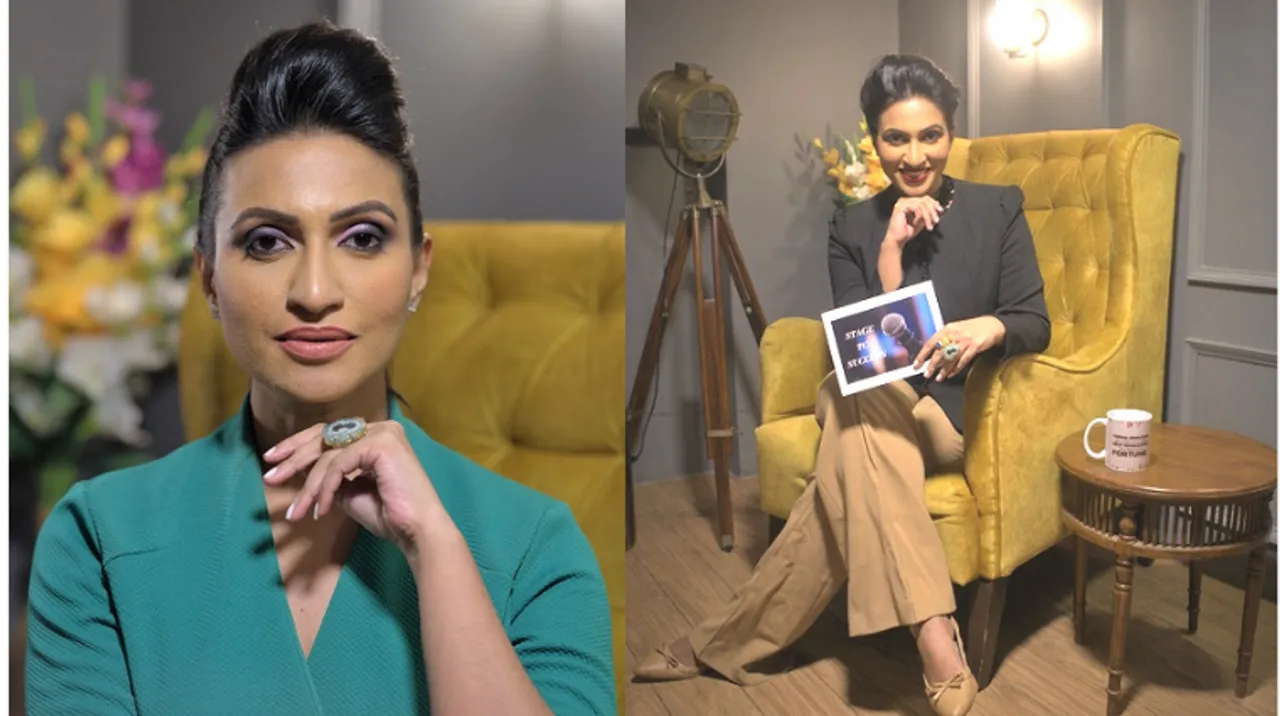 Kavea R Chavali has created a name for herself in the field of presentation and several others. From being an Anchor to an Entrepreneur, there's a lot that Kavea has achieved. Read on as she shares sneak-peeks of her professional journey and more.
The extremely talented and charming, Kavea R Chavali has several professional achievements and milestones to her credit,. Over the years, Kavea has carved an inspiring path in every field that she has felt drawn towards. She is the resounding voice behind several showcases and high-profile events. She wields the microphone, anchoring corporate events and setting the stage for business behemoths to take over. Armed with a B.Tech degree in Electrical & Electronics Engineering from NIT Warangal, Kavea brought in brains with glamour into the industry. She can be credited as one of the front-runners in the business of presentation. 
Dabbling across industries, Kavea has hosted 1400 shows across 15 countries and close to 800 brands. In India, she has toured various corners of the country, hosting live events. Some of the industries that have employed her are automobiles, pharmaceuticals, BFSI, healthcare, FMCG, technology/ IT/ ITes. The list also includes publishing, travel & hospitality, retail, manufacturing, F&B, media and entertainment, and fashion. We spoke to Kavea R Chavali and the glimpses of her journey so far are awe-inspiring, to say the least.
Take a look at our interaction with Kavea R Chavali:
What made you choose such a dynamic career path? And how would you describe your journey so far in a sentence?
"I hail from a defense background where as a kid I was exposed to newer places, people, and activities. It allowed me to pursue different hobbies and skills. So, while growing up there were so many things I wanted to be but I was more sure of what I didn't want to be. That clarity allowed me to navigate from being an engineer from a very reputed college to joining media to becoming a successful Anchor & a solopreneur to now also an entrepreneur. In a sentence, I would describe my journey as the pearl inside the oyster that hid deep before polishing my skills to shine outside in the world."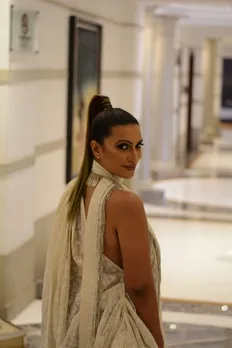 You actively create content on social media as well. How's that experience for you?
"Social media content creation is about creativity & innovation. What I love is how it allows us to connect with our inner child within. The experience has been more from experimentation with sharing different thoughts, to moving on to creating a personality of my feed. Then to that of slowly creating an identity for people & brands to connect with."
What according to you makes the audience connect with your social media content?
"My content is diverse - from my Event experiences to my signature, Top Presenter hacks to fashion photos from my work to details being a saree enthusiast. I feel my feed is as multifaceted as I am. Initially, I thought it wasn't working in my favour but I started realising it is adding a new flavour."
How do you balance all the different aspects of your professional life?
"It all begins by offloading a burdensome thought that achieving balance is a 50-50 act. As a kid, if I was excelling in co-curricular activities, my studies would definitely take a hit and vice versa. Slowly, I understood that not every aspect of life will ever be 100%. Our willingness to give 100% will be but there are days where I am over focussed at work and home will take a backseat and the same with work. Being unapologetic about it gives me my peace of mind."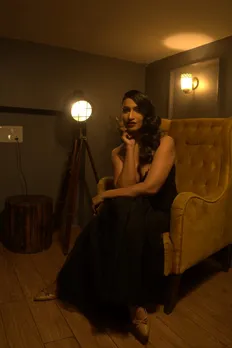 One instance that makes all the hard work feel worthwhile?
"I moved to Mumbai from my comfortable and very well-paying job in around 2010. A former friend /acquaintance commented on me in a very snarky way saying, "Kavea, you need to be deserving to make it in Mumbai". She had to move out in 3 years due to work hassles while I won my 1st of the many awards as India's Best Emcee in 2012."
What does a regular day look like for you?
"Oh wow, it's so dynamic that my military father finds so contrary to his disciplined lifestyle. Some days I am up early grabbing my Vitamin D, sipping chai and planning out my day, or waking up late because of a red-eye flight and gearing up for meetings /shows. But mostly it involves:
- Daily checklist with my team on my work and upcoming projects
- Daily tasks & brainstorming with my KALANECA team along with my mother & sister on new weaves and concepts
- Grabbing chai or a Kofi soda ( A recipe invented by my husband)
- Hosting my virtual shows or doing voiceover recordings
- Towards the evening I am either watching some interesting shows on Netflix/Amazon Prime or playing on PS5 (recently picked up fascination)"  
A social media faux pas, you will never make again?
"Oh, this one time at the height of a controversial news coverage, some of the media persons were behaving so badly with the witnesses that I went and slammed them through my post . While my feed had 100% comments supporting what I said, it drained off my creativity and my energy replying to them all. I realised if I wanted to really fight for something, I should be on the ground fighting for it consistently rather than doing small talk on my social media feed. I deleted that post & it helped me become more aware than ever."

If you had to pick any other profession, what would you pick?
"Oh, it's a no-brainer. If I weren't an Anchor I would have become the 1st woman Chief of Naval staff. I would have made an excellent Naval officer for sure."

Any message/tips for the aspiring youth who look up to you?
"It's a blessing to be in an era where your voice is heard, respected, and resonated. Not really advice but observation is to not take undue advantage of the power of your voice and most importantly - listen more & talk less. Anything that is viral or trending is immediately replaced. Anything that's long-lasting leaves a legacy."

Do you enjoy creating and consuming content on all the trends and challenges on social media or do you think it's too much?
"Oh trust me, I enjoy watching these different challenges but if I watch 10 of them, I may find only 1-2 to be meeting my PURPOSE of creating content. It sometimes becomes monotonous & a challenge to watch & view every challenge. Same frames, different versions, different clothes, and a counter challenge. Yeah, it's sometimes too much at least for me. I am sure others love it."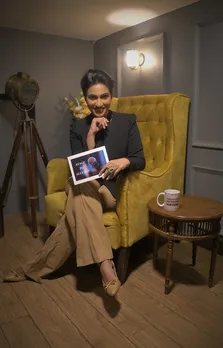 Here's how Kavea R Chavali responded the Quick 5:
Favourite meme template on social media?
"The How it started vs How it's going."

One celebrity you want to collaborate with?
"Undoubtedly, Sushmita Sen. She is a fauji kid too and doesn't let anybody including the media decide for her the definition of success. I would really love to have my weavers weave a beautiful handwoven Uppada saree for her because she is synonymous with always wearing her SIX YARDS OF POWER which is what brand KALANECA is about."
Your favorite Content Creator?
"Currently, it would be Niharika NM & Ranveer Allahbadia (Beerbiceps). They are so impactful & passionate about what they do".

Weirdest or funniest comment you have received?
"Oh someone once commented, "Ma'am can I come to Mumbai to meet you and touch your feet. I want your blessings to become an achiever." It was embarrassing and I started imagining those idols of celebrities that people worship. I politely declined but I found it hilarious."

Favourite face filter?
"I love the polaroid date by @ggamael . It's perfect for capturing wonderful moments too."
Kavea clocks in ten plus years of experience on stage with live shows and about two years of anchoring in television. Having delivered seamless execution for years, Kavea will now diversify into mentoring and developing anchors and speakers through her experiential masterclasses and eventually an academy. 
You can follow the latest updates from Kavea on her IG feed @kavearchavali!