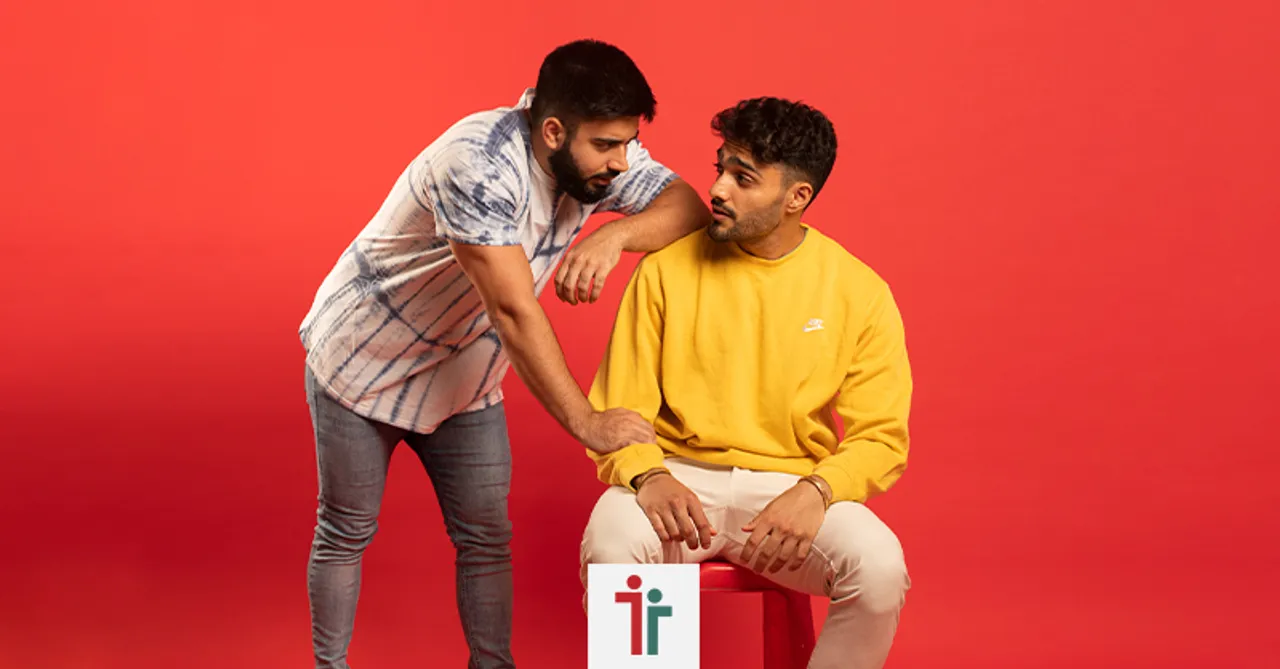 Via 'The Having Said That Show', Adi and Jeh cover topics ranging from music, culture and all things fun!
Podcasting comes naturally to Adi and Jeh who founded The Having Said That Show, which is an attempt by the duo to help bridge the gap between long-form podcasts and visually stimulating talk-shows. Adi (Aditya Lodha) is a 24 year-old musician, and the founder and creative director of The HST Show. He has found critical acclaim for his music through sources like Rolling Stone India, GQ India and recently performed at the NH7 Bacardi stage to mark his debut at Indian Festivals. Jeh (Jehangir Havaldar) is a 24 year-old athletic consultant and the co-host of The HST Show. He is a certified corrective exercise specialist, nutritionist and strength and conditioning coach.
Adi and Jeh found lifelong friendship in one another back in school and their friendship's only gotten stronger since. The Having Said That Show was a brainchild born out of the idea that they wanted to create a platform for people to come promote their art in an unscripted format. "The goal was to always just create a platform for people to come and be themselves, unfiltered and not really be interviewed but have a conversation and share a personality on camera."
What sets them apart from the rest is the fact that they look at creating content with the primary goal of having fun. They genuinely love and enjoy creating content and know that they would watch something that followed a format similar to theirs. "If it's not gonna be fun, if it's not gonna be something we're interested in, we just won't do it and I think that formula has been really successful for us." 
Big numbers were never really their goal, it was more about individual artistic expression and having some cool conversations. Of course, they did have some basic goals in mind like, reaching 10,000 followers in a year or 1000 subscribers on YouTube. However, their journey has brought them to a stage where they've surpassed their expectations and are now just focussing on being consistent with their uploads. "If you start attaching meaning to the numbers, I feel like it dissuades us and makes the process way less fun. The only thing we focussed on is consistency. So we've done 50 episodes and we haven't missed a single week and I think YouTube and Instagram just rewarded that. So, just be consistent." They know that there's no real guarantee for your content to do well; one day your Reel could get a million likes and the next one could barely get 10,000 views. "There's really no telling what can go viral or what cannot, we've just gotta keep making content, clipping the fun parts and consistently posting all of our episodes on YouTube."  
Also Read: Aanam C launches new podcast 'The Reel Deal' on the creator economy and social media
When talking to the duo about why they decided to make their show a cross between a talk show and a podcast, they said it was owing to the fact that a lot of their episodes are very "visually dependent" i.e. they make content that features them taking on dares from their friends or finding the best pizza in the city, the kind of content that would be a lot more enjoyable to watch rather than just listen. "The podcast is more so to build our community and get our listeners close to us and engage with us. But the visual stuff is where we really grow as a platform."
The pod-show isn't the only thing that the boys are cooking up. Adi is an up and coming rapper whose music focuses on creating an innovative fusion of the eastern and western cultural and musical elements, both of which has shaped his life immensely. "I've been to live shows where people have come up and said that "Oh, I found you on Having Said That" which is a cool feeling because usually it's the other way around where your music will garner a lot of following and then you kinda convert it to a podcast audience so it's just interesting to see this."  On the other hand, Jeh frequently makes fitness content on his personal Instagram handle. "HST is like a PR machine almost, because you know we have such a connection with our viewers and they know what we do individually, we talk about it on the show a lot and I think that's why they relate a lot to us and our individual careers as well." 
Jeh additionally mentions how founding and being a part of HST has made him a lot more comfortable with posting on Instagram in general. "I was like minus percent a social media person. Like, my personal Instagram page has 7 posts and the most recent one is like from 2014. And doing HST has made me so much more comfortable with making content and being in front of the camera."
We asked them some questions about their podcast and here's what they had to say!
What's the USP of The Having Said That Show? On a feed that's dominated with so many podcasts that cover similar topics, what do you think sets y'all apart?
Adi and Jey: Adi mentioned that we are one of the few primarily English speaking podcasts. "And we're a pod-show not a podcast. We have delved into things that a Buzzfeed or a Mashable would do on their YouTube channels which I can't say a lot of contemporaries have done." And this kind of comes with Adi's love for YouTube vlogging and stuff like that kind of pushed them into doing content like that. Jeh thinks it's super fun to watch two guys have some fun conversations on a podcast, especially if they've been friends forever and they have such great chemistry. "Like, whenever I watch TV shows, I always think about how fun it was to probably make that TV show." Adi believes that that's their USP! They've been friends for life. For Jeh, this is the fun stuff. "Like it's not necessarily work. Obviously, there's a lot of work that goes into it but once the cameras are rolling, it's just fun and I think that comes across. It's a fun podcast to watch."
How do you decide on the content for your podcast?
Jeh mentions that they've gone back and forth about this for a while. "I think, for the first ten episodes, you'll see us trying so much stuff because initially we were like "try this, try that.. Let's do a reaction video, let's do some political stuff." And then, slowly they kind of find our footing but it tends to be whatever they find the most interesting and the most fun thing to talk about and obviously, if there's something important they cover that. Jeh mentioned that they do a lot of games. Adi doesn't think they've exited that phase of trying though. Jeh adds, "We probably never will."
If you had to give our readers 3 golden rules when it comes to starting a podcast, what would those be?
For Adi, the number 1 rule would be to do it with people you like. "If you do not like them, the podcast is gonna fail before the 3rd episode." Jeh has said this throughout this entire interview - just have fun! "Because if it starts to feel like work and especially if you're starting out a podcast, its probably not gonna be your main source of income, it's gonna mess with your life and its gonna feel like an absolute burden. So if you're not having fun with it, there's nothing keeping you through it. At least if you're having fun, you're just like, oh thats why I'm doing it. So yeah, just remember to have fun." Number 3 is what they've always spoken about - consistency! They believe that even if you've shot a dumb episode, just put it out there because someone's gonna like it, someone's gonna watch it. Just always put out stuff!
Do you think you'd give their pod-show a listen? Let us know in the comments!
For more creator content, follow @socialketchup