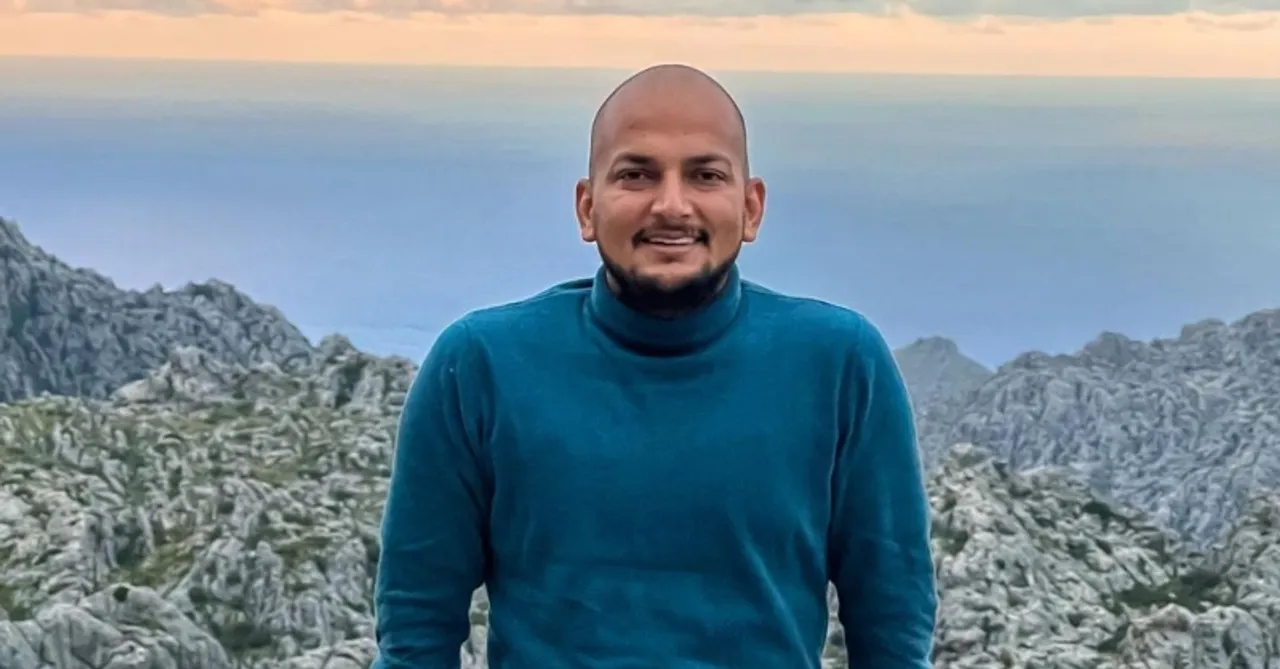 Indian automobile blogger and content creator, Gagan Choudhary tells us about being a desi guy who talks about everything vehicles in Hindi.
No matter who you are, if you have deep knowledge of any kind of automobile, you automatically become the coolest person in the circle. So when Gagan Choudhary found a way to share his knowledge of every automobile that he loves, he took it. And now he's one of the most celebrated Hindi content creators who the audience looks for to know more about automobiles.
A Jaipur-based content creator who reached his goal of being a legitimate source of everything related to automobiles, Gagan now has a digital hold that only a few can dream of. Even though he started his automobile and travel journey as a YouTuber in 2013, he has now created his own niche that he enjoys. It was his love for cars and his curiosity to know more about them that led to him becoming a full-time YouTuber. Gagan started his journey with YouTube as a hobby while he was working as a tech and telecom writer. When he started it, his only intention was to answer as many automobile queries as possible, and that eventually led him to find his passion as well. After receiving immense love from the audience, this writer turned his hobby into a full-fledged career in 2016.
He is undoubtedly one of the most influential automobile YouTubers in India. And one major reason was his decision to opt for Hindi over English. He was quick to realize that when it came to understanding automobiles and tech, English as a way of communication was a huge hurdle that many faced in India. He took it by the day and worked hard at choosing exclusive yet simple topics and eventually it all added up to what it is today, that is 1.31 million subscribers on YouTube. Taking his love for automobiles one step further, Gagan also founded Gaadify - a portal for the latest news and updates on various sectors related to Automobiles. We had the opportunity to have a chat with the man himself and know more about his journey so far.
Here's what he had to share:
You have been associated with the automobile content industry for quite some time. Where did this love for automobiles start? Did it start with a vehicle that you liked the first time and the interest gradually grew from it?
"My love started from curiosity, we never had a car in our family when I was growing up but our neighbor had it. They had two cars (Swift) but they had different features. I used to wonder how these two cars are different. They both had different headlights, one of them had metallic wheels while the other one had plastic PV. So, my interest started with that curiosity of why these two cars are different even when they both are Swift. I also had access to the internet, so I started searching more on it.
It was around 2006-2007 when there were just a few magazines and websites where you can find automobile-related stuff. So the information about Indian cars was almost non-existent. Eventually, I found a few magazines and websites where I could read about cars. But the proper interest came when I shifted from my hometown to Jaipur as I got more exposure to cars there." 
Was the lack of information about cars the motivation for you to start your YouTube channel? 
"My inspiration for my youtube channel came from a very different thing. Initially, we were using YouTube for a different purpose, we used it to host videos for our website. But then I realized that all the automobile channels and publications globally were speaking in a language that could only be understood by car enthusiasts. And probably an Indian buyer would not understand these terms. So I started with the motive of filling that void and initially people felt like, who is this Desi guy talking about cars in Hindi. And people may call it a low-end talk but my content was targeted toward people who are not aware of cars. So that was how I started with YouTube and I made searchable content like "How to clean your car" or "How to drive in traffic". 
What was your family's reaction when they found out about your YouTube channel? 
"So I never told my parents that I'm doing this thing. They thought I'm just pursuing my medical studies. I almost got selected for a medical College as well but I dropped my plans of doing MBBS and then my parents began to ask about what I wanted to do in life. About the YouTube thing, they always said that no one is going to watch these videos. It took some time to convince them. And it was their friends who convinced them more than I did. Their friends used to ask me for suggestions when they wanted to know about cars and soon my parents realized that I'm doing something that is worth doing."
What do you visit if you want to know about cars? What does your research process look like for your YouTube content?
"When I first started, I had this habit of searching everything on the internet but then I realised that there are a few things that are not available and some information on the internet can be wrong. I was fortunate to have a garage in my colony itself and I used to visit there almost every evening to watch people work. And I used to ask questions like what is the problem with this car. And sometimes I used to help them and there I realized that the problems of Indian consumers are much different from what we see on the internet. I started researching cars and started driving more cars. I used to randomly stop people and ask about their reviews on the cars they drive. The things that I got to know while doing this were beyond the internet." 
Which basic things would you suggest to people who are planning to buy a car? 
"Usually, when people buy a car, they have a budget in mind. Suppose you have a budget of 8 lakhs, but when they go to buy a car they expand their budget because better features are available. Here in such cases, people are buying cars that look tempting to them at that moment. So, I will also suggest people come up with a budget, then note down their requirements, and then search for those requirements. If they have to extend the budget of 8 lakh, they should not go over 9 lakh."
Has there been any particular vehicle that shocked you or caught your attention during your journey so far? 
"It's not very recent but it happened in 2019, Nissan is a manufacturer and they presented this technology where there is a petrol engine in an ED car. This petrol engine was not directly driving the car, it was just there to charge the battery. So in India, we have a number of petrol stations around but that is not the same for charging stations. So, this technology can solve a lot of problems in the Indian market. This isn't still a thing in India and I don't know when they are planning to launch it." 
So apart from YouTube, you also have Gaadify. Would you like to talk about the motivation behind it? 
"So Gaadify is a platform that I can use to talk about content that I can't make regular videos on. Like I used to do news videos back in 2017. So there can be a lot of news coming in a single day and you can't make videos about it all. So we thought, why don't we come up with a website? We can also direct our Instagram audience towards it. So that was the main idea behind Gaadify. Also, we didn't just post anything that can feel irrelevant."
If you were given an option to choose between a vintage, regular race car, or a modern car, which one would you choose? 
"I may prefer the vintage car because of the feel. I have lived in this era. I am driving fast cars but I like vintage cars because I want to live in that era which is not practically possible but driving a vintage car always gives you a feel of it." 
There are a lot of vehicles that we see in movies and comics, is there any vehicle that you want to own? 
"Can't think of one from the movies, but there is a car that I really want to own and that is the McLaren 720S. I drove it in 2020 before the pandemic. And that made me want it even more. It is really nice to drive and looks fantastic. So it is the car that I really want."
We have seen OTT platforms exploring new automobile-related content. Would you like to have your own show on any of these platforms? 
"I never really thought much about it. I drive a lot and whenever I'm driving from Delhi to Jaipur or Jaipur to Delhi, this thought has crossed my mind a number of times. One day I will probably have a show or series. I want this show to be very true to the traveling part. But I never planned or wrote anything about that. But if somebody asks me to produce, host, or direct such a show, I'm ready for that."
If you are an automobile fan too, do check out his YouTube channel or his website Gaadify for daily updates.