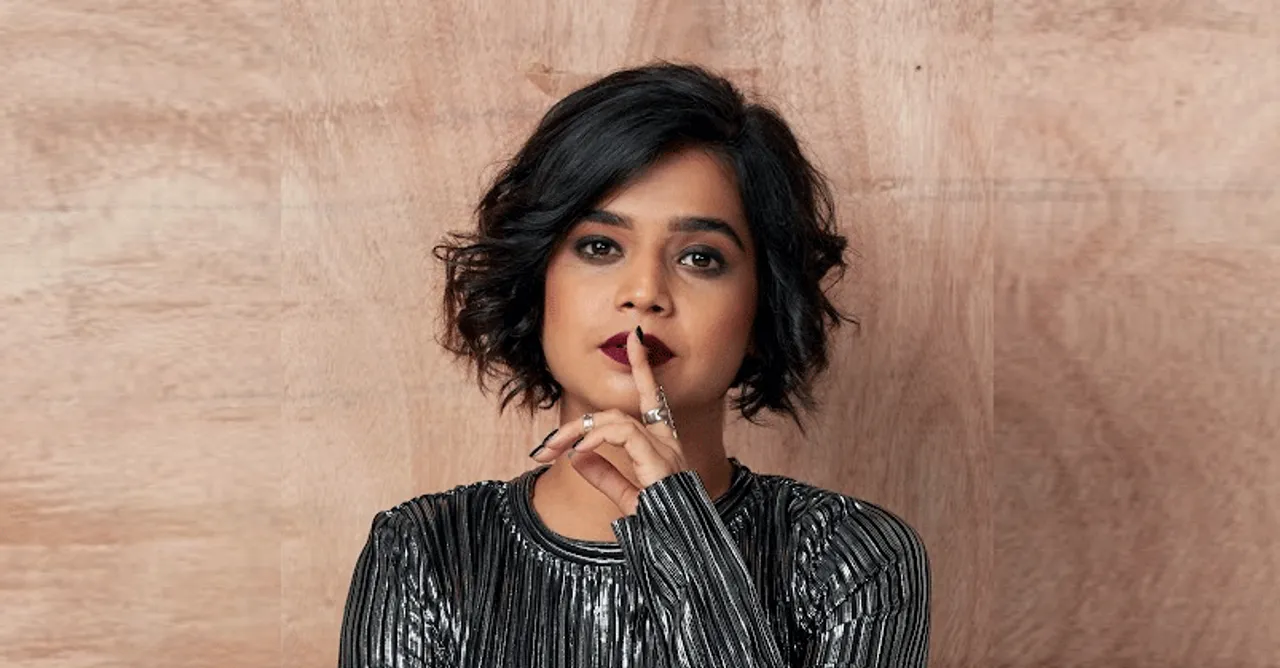 A female magician in this male-dominated profession, Suhani Shah talks about her journey so far and tells us all about her game show 'That's My Job',
When we were little, we loved going to magic shows because who doesn't like believing in magic and endless possibilities? While a lot of us grew out of it over time, we still find magic shows rather endearing to watch! Because how do magicians pull off such amazing tricks so effortlessly? We asked Suhani Shah, one of the biggest names in the Indian magic industry today about her experience of over two decades of performing over five thousand shows.
Suhani also mentioned that she is incredibly skilled in mind reading, situational comedy, and audience participation. She brings her audience to their feet. By combining her learning of human behavior and psychological techniques with the art of magic to create her whole new magic soiree she reads people's thoughts and carries out other feats which leave them wondering if it's real. During the pandemic, Suhani started to live stream on YouTube and she has now taken the content creation world by storm. She has various game show formats which have been widely successful. In this conversation, she opened up about her journey and what inspired her to choose magic as her profession, and how she plans to take her shows and career forward!
Here's what she said!
When we think of a magician we automatically assume it's a man, how challenging was this profession being a woman?
When I had my interest in magic; I never thought of it as "oh, all guys are performing, there are no girls in this profession!". I started it because I wanted to do it, it was never about wanting to prove to the world that I'm in a male dominant profession. Mujhe magic karna tha maine apne parents to jaake bola ki mujhe magic karna hai humne ek best show banane ki koshish kari, we were persistent with our efforts, we made sure that we keep making a better show, we keep changing our show every year. Jo bhi hum naya kar sakte the hum karte the so we were on our own journey, I was only focusing on my journey and making sure that I can pull off a show that I can also watch. Toh mere dimaag main bhi kabhi nahi aaya ke I'm a girl doing it! Until a few years back when I started doing corporate shows those are times when I got to know that this is a male dominating profession and there are mostly men who are watching the show, there are fewer women who do this. Tab thoda realize hua. Then I was giving an interview for another media company who questioned me about how it feels to be the only female in this male-dominant field and when this was asked to me, I realized, "oh is it?" Honestly, I can't even play this thing that I have been fighting something because my parents never put in my mind that "you are a girl and working in a male dominant field". In fact, my brother and I were both treated equally it was just about following our own passion and that's how it should be if somebody wants to do something just do it irrespective of your gender or anything!
How did you end up combining your psychological skills with magic?
Magic ek parent category hai jiske andar bahut saare sub-genres hote hain like how dancing main there are various genres like Tap dancing, Jazz, Rock there's Kuchipudi, Salsa, Bharatanatyam similarly in magic there are various genres like street magic, mentalism, illusions, blindfold, escapology, parlor magic and close up artist these are all forms of magic. Now, I started my career as an illusionist, woh jo bade shows karta hai, bade props ke saath there are 30 people to assist you. It's a full-fledged two and a half hour shows with drama, lights, music and set up. So, I started my career as that but simultaneously I also started understanding people better a lot of adults used to come to me thinking I'll be able to solve their childrens' problems by magic so a lot of times people have walked up to me asking me to solve them, it was weird but interesting and I wanted to get a hang of it. So, I started more workshops and even opened a clinic in Goa and wrote books. There came a point when I realized that I can't run my clinic and be an illusionist at the same time as it was overwhelming. it was too much to handle and both were getting affected, the quality of my work was getting affected and that's the time I took a break, went to the Himalayas. I was there for a month in silence thinking about what I wanted to do in life. When I returned, I took a break of another 2-3 months I guess, and prepared an absolutely new show and it took like 2 months of rehearsals and practice. In August 2017, I finally performed in my new show on mentalism where I combined magic skills along with my study of psychology and created a brand new show which was all about mind reading, body language, an illusion of choices, and many other things.
The audience loves watching magic and they're instantly captivated because it's a curious art form. Can you tell us how you decide which tricks you're going to present in your show?
Preparing for a show is a process I think. I have a very different one because instead of thinking about which acts I'm going to perform which is the most important part about a magic show, to me, it comes at the very end. So I start with a story and the emotion I want to portray in front of my audience and how they will capture it!
What made you start "That's My Job" on YouTube? How do you plan to take it forward in the future?
"That's My Job" is my baby, I love the game show. When the pandemic came I thought that 1-2 mahine ke liye bandh honge live shows uske baad phir start ho jaayengey. But eventually, you realize that this isn't a 2-month game, it's going to go way longer and I didn't know what I'm going to do in life because I'm not used to not performing on stage so it was like an identity issue. To maintain my own sanity I started live streaming on YouTube, so initially, I thought I'll talk to my subscribers, I'll play games with them. There were these friends of mine who asked me if we can start an experimental game show with people. So, I decided to call my friends, Sapan Verma and Sahil Shah and they agreed to do the show, for which I'm very grateful. Then somehow we started the show, Sapan and Sahil had to give me their feedback on how they liked the show, we had a second episode where we had Urooj and Viraj Ghelani, who loved the show. For the third episode, we had Tanmay Bhatt, who also enjoyed it. Then after some time, we realized that this was much bigger and we created a logo for it! In the truest form, this was a show created in front of the audience, then we declared the first season.
Which celebrity did you have the most fun working with and why? What was your interaction like when Vinita Singh and Anupam Mittal agreed to come on the show?
This is a very tricky question and very difficult to answer as well because every celebrity brought their own vibe to the show. First, we had Vipul Goyal who has been a legendary jury on the show. Talking about the sharks entering the show, I was thrilled, I have been a fan of Shark Tank even before the show entered India! I'm glad that they agreed to be on the show and I'm absolutely grateful.
What are you looking forward to in 2022 in terms of content creation?
A lot of things are in the pipeline and we're coming up with new ideas in terms of content creation! Other than that I'm having another show I'm going to be touring with, I have an international tour for the first time so a lot of things are happening and I'm super excited. We will be sharing it really soon with people, as not everything can be said over here!
Don't forget to follow Suhani Shah on Instagram and watch her show.