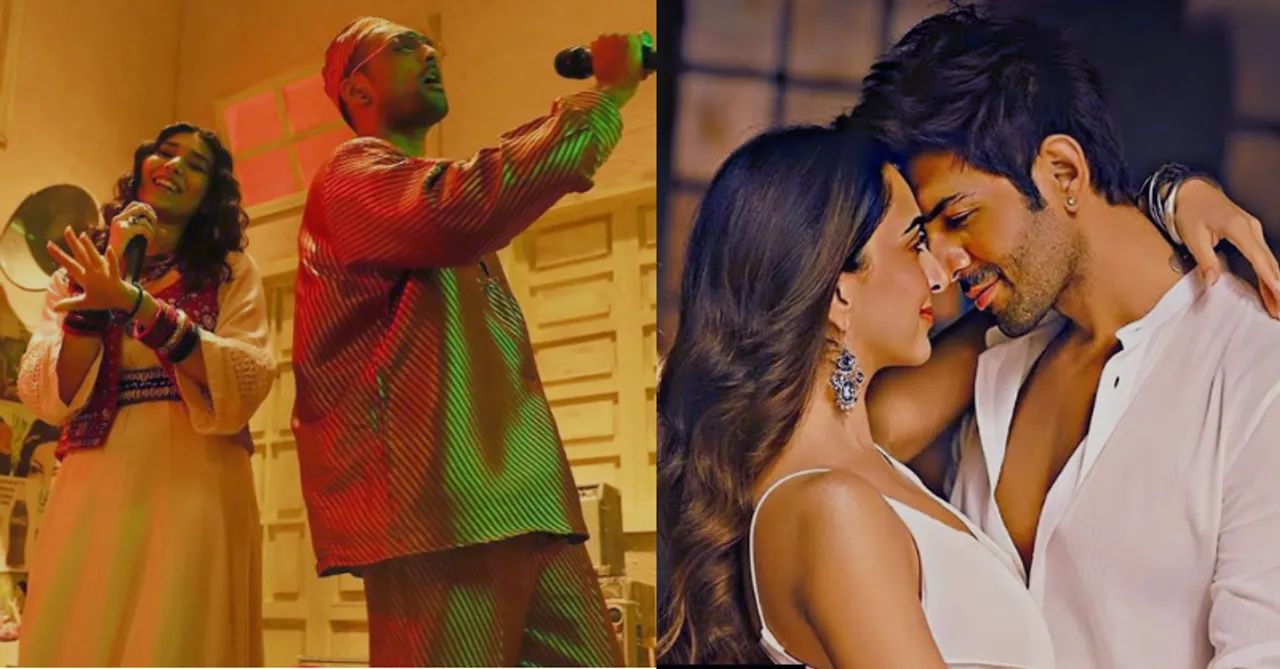 Satyaprem ki Katha released the Pasoori remake yesterday and the people are not just pissed at the T-series for making it but also Ali Sethi for selling it to them!
The rumor mill had already announced that the sensational Pakistani song of 2022, Pasoori was being remade for Kartik Aaryan and Kiara Advani's Satyaprem ki Katha. Everyone was already cringing and having a hard time digesting the news when the Pasoori remake "PasooriNu" was released yesterday and Twitter burst into a complete frenzy. It hasn't even been a month since the T-series had the whole Adipruush debacle, and it brought about another epidemic upon itself. And even Arjit Singh, the singer with the Midas touch behind it couldn't salvage it from the Twitterati's wrath!
It is almost like diving into too much trouble water when recreating anything, but something that is fresh and warm in people's memory is no more than blasphemy to attempt. You see remakes are not all bad whether of films or songs barring that they are made well! But they only create a burst of emotions in us when they are made of originals as old as time. Then they have the bandwidth to dive into our nostalgia otherwise they are just a marketing strategy to grab eyeballs which could turn the tables and not go well too! Especially when it is Ali Sethi's song which has been an acapella sensation recently and has achieved cult status with the most googled song of 2022 nearing 600 million views since its release.
The problem with Pasoori Nu is many folds, the crucial one is the makers not understanding what the original song truly means and have no respect for it at all. Rather recreate a hollow version just using its brand name as a tune and actors for the male gaze of romance in a desperate attempt to impress the audience. Singh singing holds a power of transcendence but that doesn't mean putting him in every song is enough! And upon hearing the song, you realize that the song could have a hold on itself without the added pressure of being a remake of Pasoori.
Also Read: Todd Haynes: A director who has always been a class apart!
Nevertheless, Pasoori's remake PasooriNu exists now, which has not just driven the public into a ball chain of discussions but even the singer came out with his response in a rant. The remake has produced a discourse of its own on Twitter where memes and negative reviews mixed with some positive has taken over. People are commenting about how this piece of music is uniting people from India and Pakistan (in hating towards it), who's to blame (as someone bought it only when someone sold it), what's happening to the Bollywood music scene, ethical to buy music from across the border when all else it banned, and the most common of all why and how is this remake bad! Take a look at this long list of Tweet compilations to know everything that is happening over this remake since yesterday!
Here's what all is happening on Pasoori remake:
Arjit Singh's response:
Opinions:
Memes
People supporting it
This Pasoori remake only left us with questions like is it just an eye-ball-grabbing attempt by the producers to generate enough chit-chat about the film? Or even ethical for them to do so? Or replacing Ali Sethi and Shae Gill with Arjit Singh and Tulsi Kumar enough? And most important of all was this even necessary? Nevertheless do let us know what you think about the song in the comments below!
For more binge-centric content, follow us @socialketchupbinge.