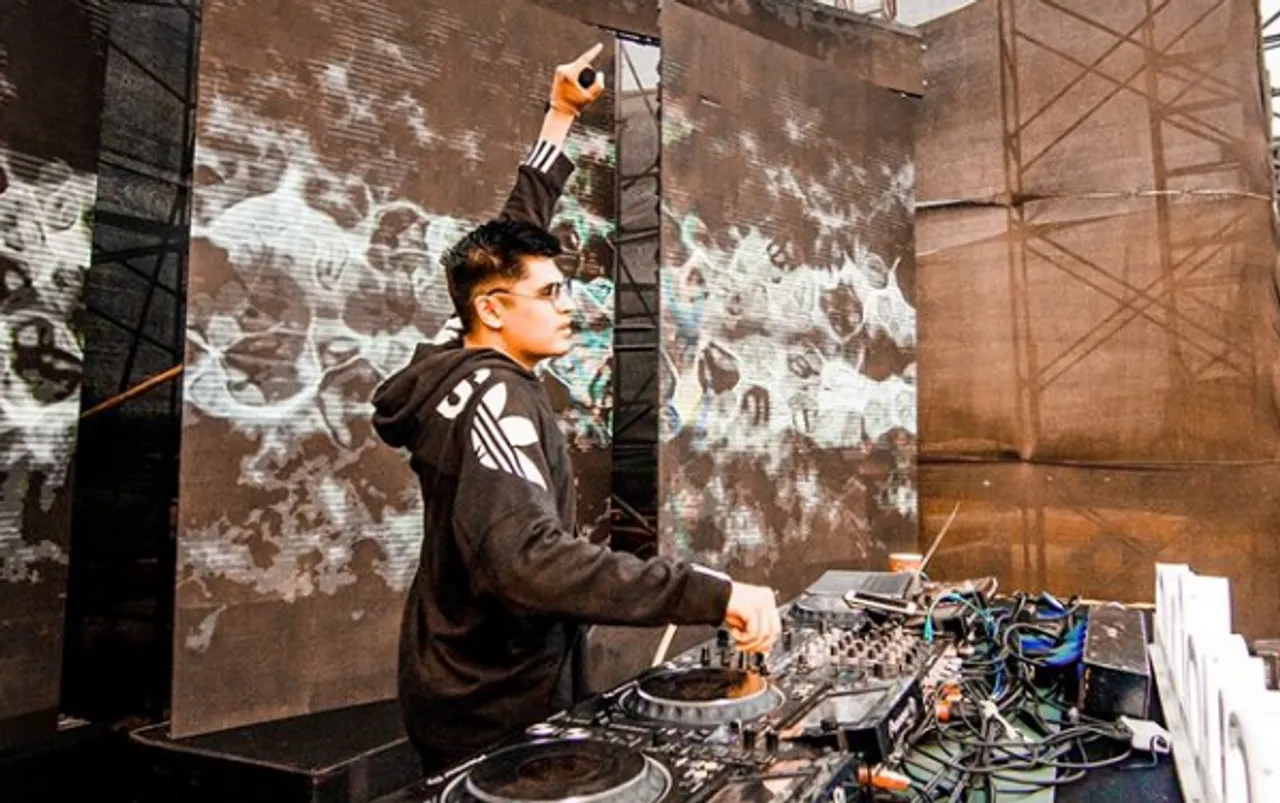 Creating music from real-life experiences, DJ Zenith gets into a chat with us about DJ-ing and his experience of live performances.
Indian DJs have been pulling off this art skillfully for a while now. An accomplished DJ can make the crowd groove to their tune and talent within seconds. Garnering love from all over the world, DJ Zenith aka Harshit, is an Indian DJ, songwriter and producer who started creating songs at a very young age. Blending Hindi music with EDM beats, he has worked with various Indian and International music stars.
DJ Zenith has created original tracks including Kho Gaye, Karvaan and Junglee; which was released as Bacardi's House Party. Lover of Hindi Pop, he has performed at various events across the globe. With lively stage presence and immense talent in the field, he has gained support and love of all his fans. We got into an interesting chat with him recently where he spoke about his life as a DJ and a lot more.
 Here's all DJ Zenith had to share:
What made you start creating music? And when did you start creating content?
"I started producing music at the age of fifteen back when I was still in school. I was always curious about music, where it came from and the creative process behind how it was made which drew me to exploring this passion as a career."
What makes your content stand out?
"I believe the content I create is very authentic, I will only put out something that's personal to me and that I believe in which is what people easily recognize. Your audience knows when you're faking it."
How do you choose what to promote on your feed and what not to?
"I only post and promote the things which I can relate to personally, I would never endorse something which doesn't resonate with my personality and who I am as a person."
One instance/experience that made it all worthwhile?
"Last year was a big year for me, I released three original songs; Kho Gaye, Karvaan and Junglee; which was released as Bacardi's House Party anthem. I got the opportunity to work with Benny Dayal which was an incredible experience and the song was supported by renowned artists like Amit Trivedi."
What does a regular day look like?
"Usually during the months between September to March, I'm constantly travelling for gigs and in between I try to explore the culture of each place, I go to tourist or offbeat spots, shoot some content and just try to stay in the moment as much as possible. During the off-season period, you'll find me pouring myself into my music, browsing the internet for new talent, possible collaboration opportunities and anything that can spark some creativity."
How do you make moolahs?
"As I mentioned, I perform at different shows and events. I also work with a number of brands to produce content."
Where do you get ideas for your videos from?
"Mostly all of the songs that I produce and release tell a story. Songwriting is influenced by real-life experiences, so for me, the video ideas just flow. I also try to put out content which is very relatable for my audience."
Weirdest brief ever received?
"I remember playing a show in Kerala where midway through the set, a couple of people came and requested me to play Malayalam songs."
If not a producer, what would you be?
"If not a producer, I think I would have become an engineer and worked at a 9-5 job but I'm grateful to my parents who gave me the liberty to follow my passion."
Message/tips for upcoming musicians/DJs/Producers.
"To all the budding musicians out there, follow your passion and never give up. You've got a long road ahead of you with a lot of self-discovery. So, make music for the right reasons and stay true to it, it'll take you far."
Check out how DJ Zenith replied to our Quick 5 –
One Artist, you want to collaborate with?
"Memba"
What inspires you to create music?
"Real-life situations"
Weirdest or funniest comment you have received?
"Will you marry me, sir, please?!"
Favourite genre of music?
"Hindi Pop"
Favourite part of your job?
"I get to do what I love"
Check out  more from DJ Zenith here:
https://www.youtube.com/watch?feature=youtu.be&v=Pq-GrLiAsW0&app=desktop#menu