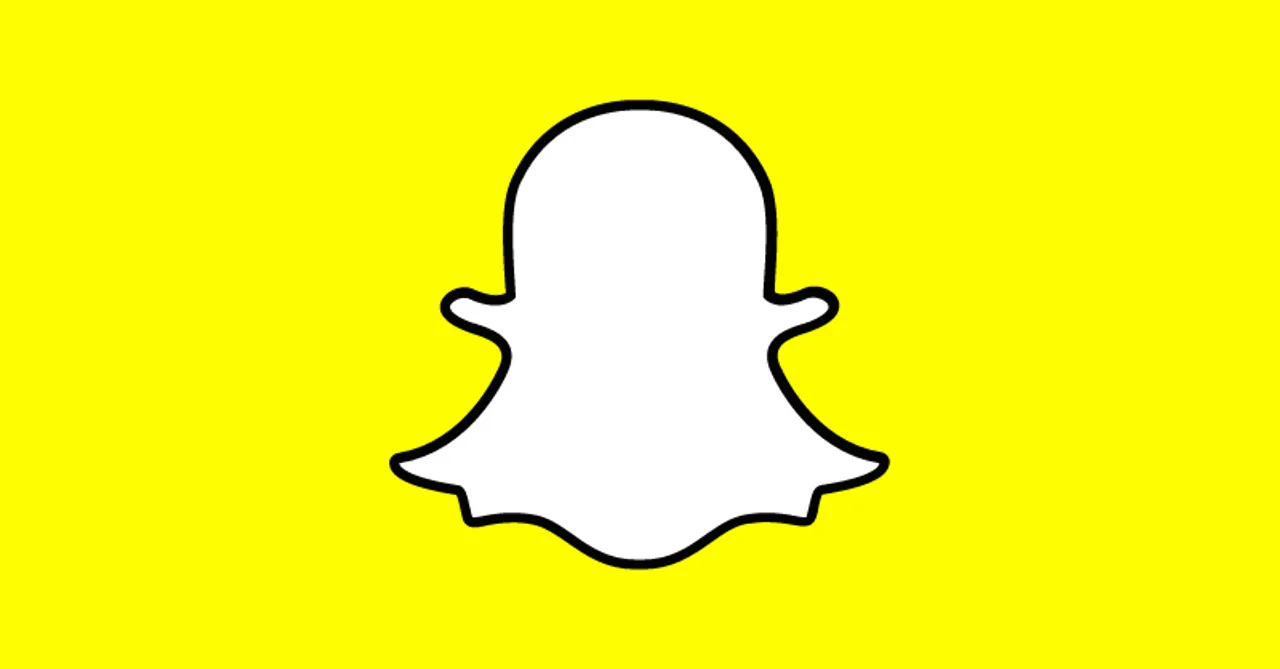 Kanishk Khanna, Director of Media Partnerships of Snap Inc, shared some exclusive insights that helped us understand the potential short video sharing feature of Snapchat.
Short video content has gained popularity due to its unique approach of showcasing user-generated in the last few years and a few platforms are dominating when it comes to giving the best experience to its users. Snapchat's Spotlight is one of the popular platforms that people are actively using and liking. Not all of us are creating content but we do appreciate what the platform has to offer. And deep diving into something is important to effectively use it. For increasing one's reach or quality of content, they will have to understand how the platform works which sounds very basic but isn't the easiest thing to do. Being a user, we may not know everything about the app or a particular feature specially when we are just starting off with making content. Snapchat's Spotlight makes us curious and we wanted to know more on how to use its features more effectively.
We aren't experts, so we reached out to one. We had an in-depth conversation with Kanishk Khanna, Director- Media Partnerships , APAC, Snap Inc. who helped us in understanding the platform better.
Scroll down to know more!
How does the algorithm for Spotlight work and how can creators optimize their content for it?
Spotlight is a platform for Snapchatters to take center stage to create and watch short-form video content from within the Snapchat community. Spotlight works to surface the most engaging snaps you'd be interested in. We focus on serving the right content to the right person at the right time.
An easy entry point to start a creator journey where one can share a moment, get in on a trend, or start a new one. Snapchat offers creators at all stages of their career a variety of features and tools to help them grow their audience and build a sustainable business across Stories and Spotlight.
Grow your audience: Build a public profile, share content to Spotlight and post to your Public Story so fans can dive deeper. Fans can discover creator content across Stories, Spotlight and Snap Map.
 
Build your business: Snapchat has monetization opportunities for all types of creators. Established creators may be eligible for the Stories revenue share program; aspiring creators can get rewarded on Spotlight; and there are targeted programs to support musicians and AR Lens Creators (e.g Sounds Creator Fund, Ghost).

Director Mode: Set of camera and editing tools within Snapchat that make it easy to create polished content, or enhance every day moments captured with our camera that grab the viewer's attention. 

Dual Camera: Within Director Mode, creators can use our new Dual Camera capability that lets you use the front-facing and back-facing camera at the same time.

Green Screen mode: We're also making it easier to seamlessly transform the background of your videos on Snapchat with Green Screen mode, and our Quick Edit feature lets you take and edit together multiple Snaps with ease.

Remix: Snapchatters can react to and re-share Spotlight Snaps and enhanced Spotlight Replies to give creators more control over the replies that appear on their videos. 

Sound Recommendation: Notice a song matched with one of your favorite AR Lenses? We launched a new tool that recommends Sounds to pair with Lenses to help make Snaps even more expressive. 
How important is it to use different lenses in creating content for Spotlight and how can it affect a creator's reach?
Spotlight creators can choose from a vast selection of augmented reality Lenses that they can use to make their content stand out. Lenses are an excellent way to enhance the visual appeal of content and create engaging content for the wider Snapchat community to enjoy. For example, Snapchatters engaged with our recent viral 'Disgust Lens' over 1.5 billion times in the first week of its launch. Creators from all corners of the globe use Lenses to create content across Stories and Spotlight. The 'Crying' Lens also received a lot of attention. Celebrities like Deepika Padukone used the 'Crying Lens' when she and her team were leaving from the Cannes Film Festival last year.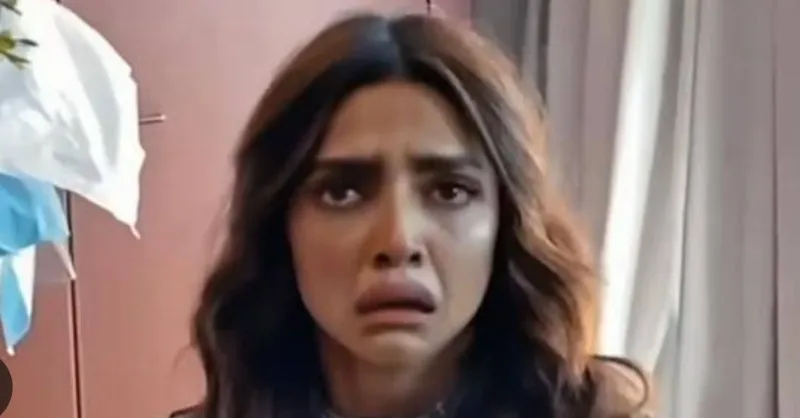 I recently came across this lens called "disgust" and also saw many creators making funny content on this. And it is not the first time that some weird lens has gone viral on Snapchat as the platform is quite famous for its weird lenses. What's the idea behind Snapchat introducing weird lenses? 
Our unique and sometimes quirky lenses are what sets Snapchat apart, and it's no surprise that they often go viral and become fan favorites. We strive to provide our users with fun and enjoyable experiences that help them express a range of emotions while also encouraging them to feel comfortable creating their own content. One of our latest AR lens innovations, the 'Disgust' lens, has become a global sensation. This Lens transforms Snapchatter's facial expression into a look of disgust. Our lenses are all about being whimsical, surprising, and amusing, which has resonated particularly well with younger audiences and helped boost user engagement and loyalty. To keep things fresh and exciting, we regularly introduce new lenses to the platform, which adds to Snapchat's dynamic nature and keeps Snapchatters engaged.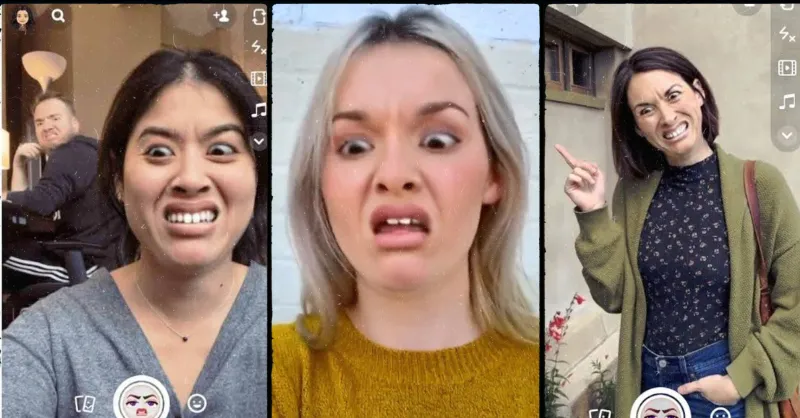 Are there certain types of content that tend to perform better on Spotlight? If so, what are they and why?
Snapchat's Spotlight is a personalized discovery platform that features the most captivating and entertaining Snaps from the Snapchat community. There's no one-size-fits-all formula for creating successful content on Spotlight. Instead, every creator has their own audience, and Spotlight helps connect them to their viewers to ensure their content hits the mark.  
As it is widely recognized, the Spotlight platform boasts a plethora of promising and emerging creators. These individuals cater to a diverse array of audiences through their unique content offerings. This has resulted in quadrupled daily story view time in India since the launch of Spotlight, as users get to see what they enjoy and want to see. 
Are there any upcoming updates or changes to the Spotlight and Snapchat feature that creators should be aware of?
At the Snap Partner Summit this past April, we announced new programs aimed to help creators build sustainable businesses and introduced new tools to grow and engage their audience across Stories and Spotlight
Monetization Programs
Our Stories revenue share program places ads within creators' Stories, providing a recurring source of cash payouts so they can reinvest in making great content for our community.

Already, creators in an early pilot of the Stories revenue share program are posting more often to Snapchat, and our community is loving the content they're creating. 

Now, creators who have at least 50,000 followers, 25 million monthly Snap views, and post at least 10 Stories a month may be eligible to join our Stories revenue share program. Creators can see more details on qualifying criteria and eligible countries on the Creator Hub. 

Our Spotlight reward program is one of the ways we continue to support our community of aspiring and emerging creators as they turn content creation into a career. We are increasing the total rewards available to reward creators for making the top Spotlight Snaps.
Public Stories 
We've listened to our community, who want more ways to share their creativity with a wider audience, all while keeping Snapchat the best place for their real friends. 

Snapchatters aged 18 or older will be able to post their own Public Story with a simple tap. Open the camera, create a Snap, and choose to share it with friends or add it to your Public Story, all from the same account. And posting to Stories has never been easier! 
Our new scheduling feature gives creators more control and allows them to post to their Story whenever, wherever. Creators can also save a Snap to their new Public Profile and get access to content performance insights and Story Replies. 
Expanding Creator Content on Snapchat
We're bringing creator content to new surfaces across Snapchat like Snap Map and are making it easier to discover creators across Stories and Spotlight. 

Creators helping our community discover the next "can't miss" restaurant can expand their reach by simply tagging locations in their Spotlight Snaps. With place tags, their videos will appear on place profiles on the Snap Map, where more than 300 million Snapchatters go each month for great local recommendations. 
When creators make a Story they love, they can save it to their profile. Snapchatters can now find those best-of moments on the Stories page. It's a great way to discover or find new creators to follow and dive deeper into Stories from their favourite creators. 
Can you offer any additional advice or best practices for creators looking to use Spotlight to their advantage?
Sure, if you're a creator looking to succeed on Spotlight, there are some basics you should keep in mind. First, remember that Snapchat is an entertainment platform for user-generated content that values creative quality over follower count. To help you make the most of Spotlight, here are some basic practices to follow:
Vertical videos for the win- Snaps should be vertical videos with sound, and can be up to 60 seconds long and have fun while using the native Snap Camera (a must) and  videos must fill the full frame (no letterboxing) 
Be creative! - Incorporate tools like Lenses, Sounds, GIFs - Think beyond story-like content and make Spotlight snaps more entertaining or informative
Make it Musical-  Use music from Snapchat's library to participate in trends and create high quality entertaining Snaps
Get on the 'spotlight'- Create your own sound/voice over while making content like skits, life hacks, DIY's
Add a #Topic (e.g., #LifeHacks) when you submit your Snap to Spotlight
Still-image photos and horizontal, blurry or text-only Snaps will not show up on Spotlight
Upload original content – we promptly remove copyright content or stolen content  reported by rightsholders
Do not post sponsored or paid-for Snaps that are selling a service or goods
Avoid using attachments or URLs on Spotlight Snaps
Make sure your meets our Spotlight and Community guidelines.
Watermarked videos from other apps will be filtered out of Spotlight
What are your thoughts on it? Let us know in the comments below!
For more entertainment, follow us on @socialketchup