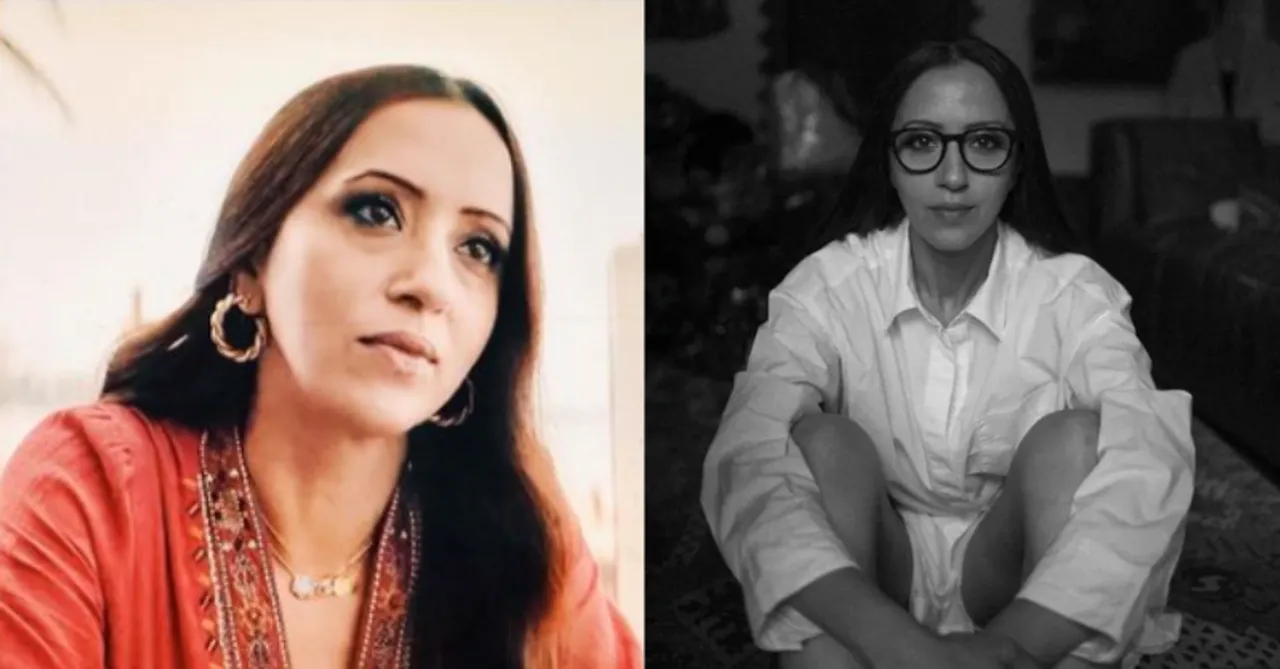 Ishitta Arun essayed the role of Nelly, Imran's wife in the new Netflix series Scoop and here she told us about her experience working in the show!
Ishitta Arun was part of Rana Naidu recently, and her latest show Scoop  is out now on Netflix. She is the daughter of famous Rajasthani folk-pop singer and actress Ila Arun. She previously worked as a VJ and also starred in a music video with Sonu Nigam. Like mentioned, she was seen as Anna in Rana Naidu (Netflix) and recently worked with Hansal Mehta on Scoop as Zeeshan Ayyub's character Imran's wife.
She essayed the role of Nelly with ease and brought an interesting discourse forward when it comes to playing wives. When she stood on the balcony, and Imran started to give an explanation about what was being printed about him and Jagruti, she asked for no explanations as she understood and trusted her husband more than just random words printed on a piece of paper. In fact, she inspired him to do something while Jagruti was still behind bars.
Also Read: Scoop on Netflix goes beyond telling us Jagruti Pathak's story by also providing a deep insight into journalism and its impact on society
So here is a quick catch-up with Ishitta Arun about what she had to say about working in Scoop and with Hansal Mehta-
Now that the show is out and loved by everyone, is there any reaction to your character that you absolutely love?
The best compliment I have received for Scoop is the strength of Nelly that's visible in her eyes!
How was your experience working for Scoop?
My experience working on Scoop was one filled with lessons in on-screen performance. The entire crew led by Hansal sir was on point and there was an intuitive way with which all actors approached their respective roles.
How was it working with Hansal Mehta?
Hansal sir is a man of few words. He lets the actors be, doesn't over-direct them, and respects the script above all.
Which is your favorite scene from the show?
The entire show is a series of powerfully pivotal scenes and it's really difficult to pinpoint one. But I love Jagriti's scenes with her son and of course Nelly's one scene in the balcony.
In what ways does the story of Jagruti Pathak motivate you?
Jagruti aka Jignas story is about how an ambitious woman who's good at her job can pose a threat to the mightiest of men. They are threatened by women like her and try to squash them at every given point. But ultimately no one can stop a driven woman. It inspires me to be as fearless as her.
For more entertainment, follow us on @socialketchupbinge