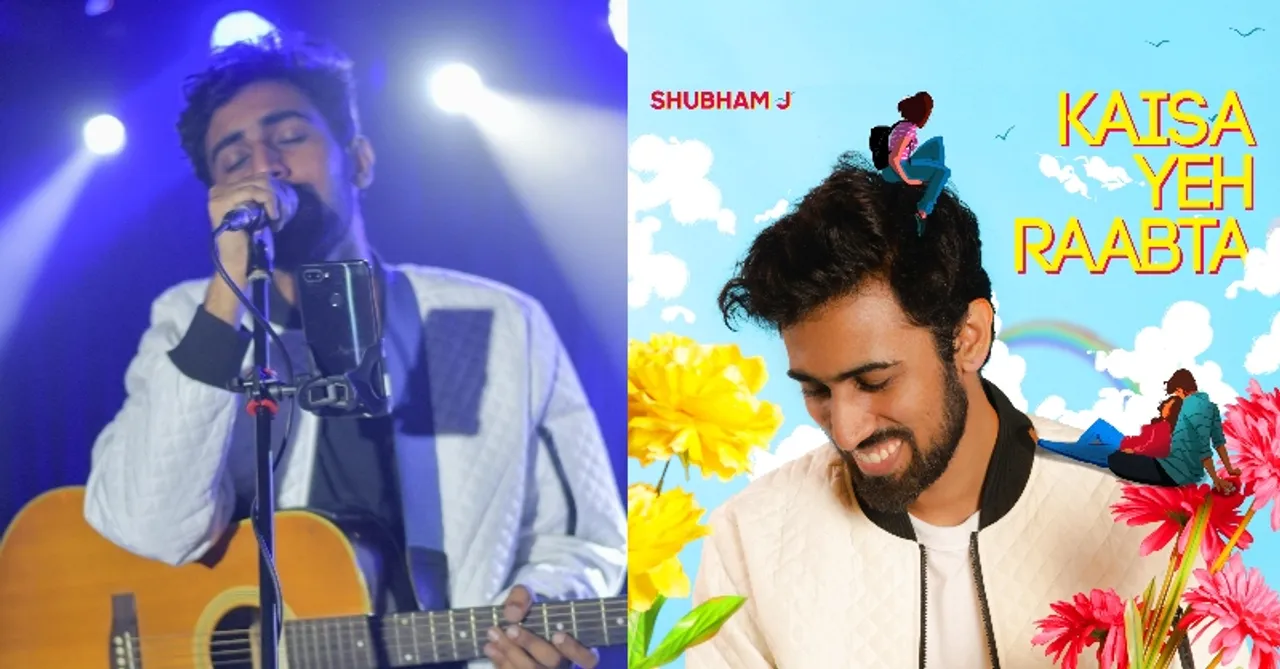 Singer-songwriter, Shubham J. opened up about his new single "Kaisa Yeh Raabta" and a lot more in one of our recent interactions with him.
Music is nothing but a way to emote things that we can't express. It's something that we can't have enough of in our lives. Songs make our lives colorful and so do the artists who create them. The Indian music industry is blessed with talent who are trying to use every available platform to share their creation with people. These artists are using their songs to talk about things that society tends to ignore. Indian singer-songwriter, music producer, composer, and live performer from Mumbai, Shubham J. is trying his best to make a point with his music.
He's written songs in Hindi & Punjabi and has been able to generate his own fanbase with his Pop & Soulful music. He's produced over 200 songs to date that was appreciated by his fans. He also secured a Sync (Song Integration) on a Short Film titled "Written & Directed By'' starring Akashdeep Arora & Elisha Mayor that was released on Disneyplus Hotstar. Shubham has always tried to be vocal about his opinions and has stuck to his belief that "It's only art when you make it personal". Through his art, he's been trying to normalize imperfections. The singer recently released his new single "Kaisa Yeh Raabta". The song amplifies the idea that 'Love isn't one size fits all.' and that it comes in all colors. Shubham opened up about his new single and a lot more in one of our recent interactions with him.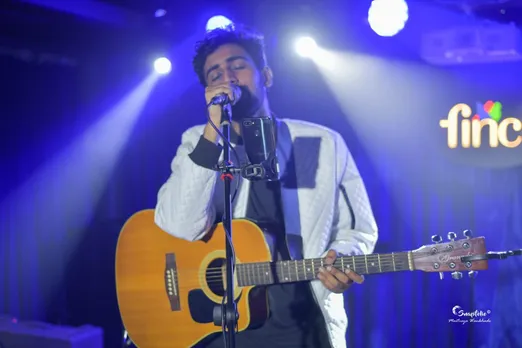 Here's what Shubham had to share:
How did your musical journey begin? 
Music was something that just happened to me. Indian Idol played a huge influencing factor. I started learning tabla followed by guitar and then formed a few bands that did quite alright for many high school kids. I remember playing our first gig thinking there were gonna be 10,000 people in the audience only to find out there were just 3. But we still pulled off all the Linkin Park moves that we had rehearsed. Good old times! 
What was your inspiration behind your latest single "Kaisa Yeh Raabta"? 
I'm quite a reserved and observant person. Every song I write is either something very personal or something that I've witnessed first-hand. The story from the music video is something I've seen up-close in my circle of friends and that's where the inspiration came from. And now that it's been released, it feels really good to see people finding their own little stories and relating to it. 
What according to you is the definition of love? 
This is probably the hardest question one could ask. But from the little that I've lived, I believe anything that is unconditional with no expectations of something in return is love. We could probably go on for hours and hours on this and would still need a couple more days, to sum up this answer. 
Your song gives you that warm feeling about love. Do you have a favorite part of the song? 
I actually do! I wrote this song with a friend of mine, Tejas Yuvraj. We were stuck on this particular section of the song for almost a couple of days until my man sent me these lines "Kyu Dil khafa ye hua, Kya yeh ishq hua, Kya ye ishq hua" and it was as if all the pieces of the puzzle came together in an instant! 
Love and music have always been considered as two sides of the same coin. What genre of music do you listen to that makes you fall in love or when you feel loved?
I believe there's also the third side which is heartbreak. You would definitely find me listening to the late 2000s Bollywood music or John Mayer. Also, the music gods won't forgive me if I don't mention the entire soundtrack from the movie 'Rockstar'. 
As a singer, have you ever tried impressing someone with your songs? 
I'd be lying if I said I haven't. That was the very reason why I picked up the guitar in the first place. Although that didn't work out. Hey, look I just completed my mechanical engineering and now I pursue music as a full-time thing while a lot of people find their little place of solitude in my songs. What more could I ask for!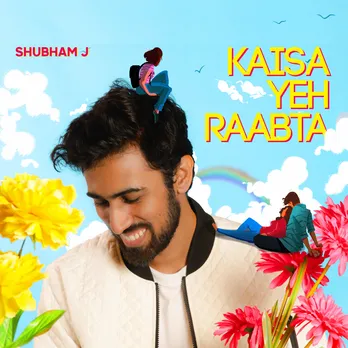 If songs were your love language, what era of music would describe it better? 
I'm 1997 born. So I've grown up listening to Lucky Ali, Shaan, Strings, Mohit Chauhan, and others of that time. I only wish all these artists would come back to make their independent albums and bless our ears once again. The late 90's and the 2000's for sure! 
What would your 'love at first sight' playlist look like? Can you name your top 5 favorite songs? 
This is my favorite question, haha! I could tell you in a fraction of seconds. Here we go: 
1) Your Body is a Wonderland - John Mayer 
2) Lag Ja Gale - Lata Mangeshkar 
3) Tujhmei Rab Dikhta Hai - Roopkumar Rathod 
4) Ravi - Sajjad Ali 
5) O Rangarez - Shankar,Ehsaan,Loy
Check out the song here:
Did you enjoy the song? Let us know what you thought about it in the comments below! Also, check out Shubham's songs on Spotify.