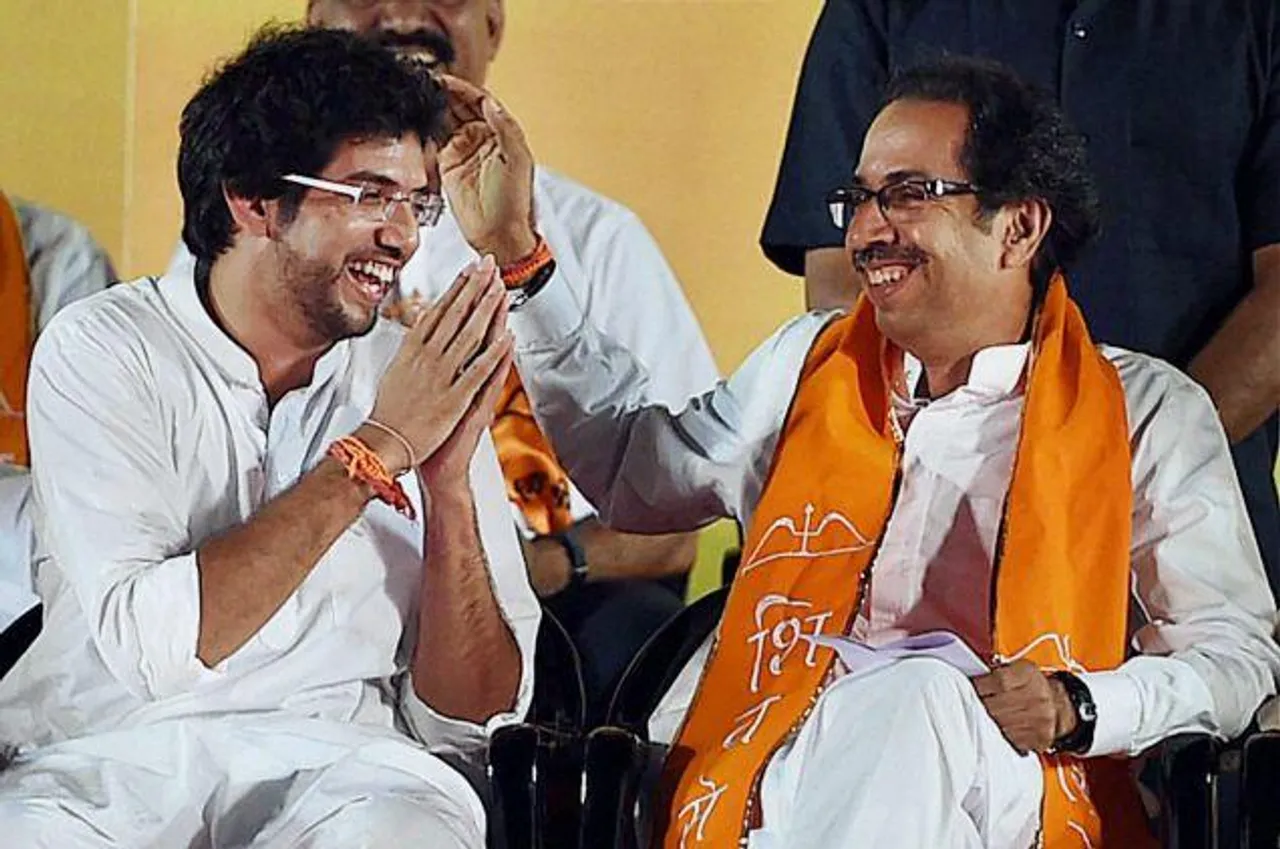 Conquering the art of social media marketing has become a requisite for political campaigns to sway voters, especially the ones living in front of their screens. This seems to have worked in favor of the current BJP Government who takes glorious pride in their digital presence and continues to do so even during the BMC elections.
Attacking the Sena
Ahead of the Brihanmumbai Municipal Corporation elections to be held tomorrow on February 21, 2017 the tension between the two State allies seem to intensify. Cronies in the State and Center government, the Bharatiya Janta Party (BJP) and Shiv Sena are opponents in the civic elections.
The skirmish of the saffron was dragged on social media by the BJP through a series of animated representation titled 'Khau Sena - Tiger Chronicles,' taking a dig at the party's name with their own symbol.
In this series, Khau Sena has the portrayal of two tigers, an adult and a cub, who animatedly represent chief Uddhav Thackeray and son Aditya Thackeray.
Khau Sena
The series symbolize the mishaps caused by Tiger and his son with obvious reference, whereas Khau Sena itself refers to 'eating party' directly referring to their greed for money. Taking a jibe at the deeds of this party and striving to pull them down through allegations pointing towards them in animation.
One of the incidents showcased how the Tiger and the cub undertake short-means to curb issues like potholes on roads - by digging more holes, it even surfaced the incident with Aditya Thackeray collided his BMW with another car and yet got away with it as the other people took full blame for the accident.  Another video features the occurrence for the death of one of the eight Humboldt penguins which were brought to the Byculla Zoo.
This dark comedy by one party, throwing mockery at the other throws gruesome shades at their alliance at one point and speaks very little of it. Yet, when it comes to politics and social media, BJP reaffirms their presence and content creativity on the platform by even reminding the voters of the deeds of this party.
This also foresees a new, bold trend where a political party endeavors to drag their opposition down through the digital front and not only looks into publicizing itself. Here, as we perceive BJP acts as a giant political brand that maintains its digital environment, in fact molds it better with time and simultaneously markets against their competitors engaging their audience through dark humor and topical content.