Kirron Kher one of Bollywood's favourite moms celebrates her birthday today. And we have made a list of times when she became the Bollywood mom we all wished we had.
Bollywood has always had a fondness for its mom characters. Over the years we have seen a number of mom roles on-screen that idealised mothers that laid a certain kind of image that fulfilled society's wants from an ideal mom. From the innocent, suppressed mom to the one who stands strong and fights for their family, we have seen it all. Kirron Kher is one Bollywood personality who has a quintessential quality to offer. There is a sense of fondness and charm in her that is unique in every way possible. Kirron Kher has played a number of mother characters in her film career, and each one stands out to be different. She has played the loving doting mother who is very innocent has is always worried for her child. She has also portrayed the strong, single mother who has raised her son all alone and has done well. She has also brought the funny yet quirky mom on-screen who can pull her childs legs and also encourage them to do all it takes to be themselves. In short, she has given us a major Bollywood mom goal that we all wished we had.
Take a look at why Kirron Kher is the Bollywood mom we all want:
She doesn't mind yelling at you in public
Emotional blackmail always works for her
She cares too much and loves you no matter what
She is your love guru and will not let you date fools
She is your biggest cheerleader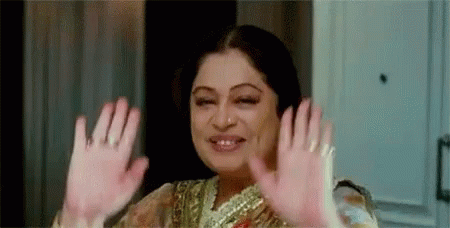 She is overprotective and will always meddle with best intentions
Gets you ready for any situation that requires flaunting your dance moves
Here's wishing Kirron ji a happy birthday!