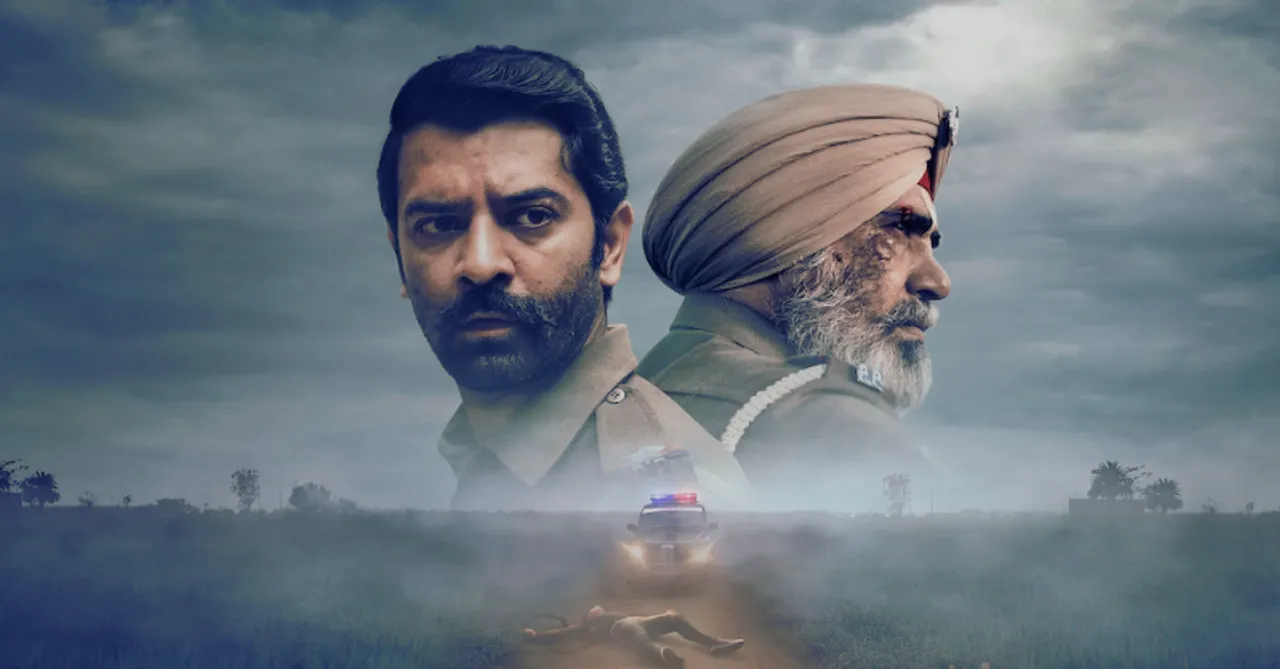 Kohrra review: Created by the makers of Paatal Lok, Kohraa is sewn from the threads of violence, crime, and horrors of the past that stitched us to the conclusion.
Kohrra Review: How does 'Kohrra' exactly cook that perfect recipe that caters to so many important themes that exist in the setting it is detailed with? There's murder, a mystery, socio-political comments on the state of the government, a patriarchal society. There's guilt, abuse, and at the centre of it all lies the freedom to choose one's identity. Kohrra translates into the fog, which in a way tells the viewers that every person in this crime-thriller is unsure of their future. No one is a hero here or a villain but all of them are sufferers or victims. Come to think of it, the very first scene of this six-episode series opens up with a young couple making love in the field, and cut a few episodes later we are told how "Love is a bitch", cut to the climax where we realise that love is a basic human need and want. Period! Suvinder Vicky, who earlier appeared in a small role in Pataal Lok, plays sub-inspector Balbir and forms the heart of the series. 
At the core of this crime and justice league, the two stakeholders themselves are flawed! One of the sub-inspectors who spent his entire life gatekeeping the law is a product of patriarchy. On one hand, Balbir wants to safeguard the interests of the state of his village, knows the boundaries of investigation, and on the other, he doesn't let his daughter, Nimrat divorce her husband and more so, even ends up beating her lover from college when he chances upon their meeting. A Sikh man who is blind to his own mistakes, is constantly at the source of blatant true statements by his daughter on how he isn't a good parent nor a good partner which has translated in a similar way for her also. A statement in this web series explains this dark reality explicitly about how sometimes it takes years to understand one's family after all the deadliest of wounds are caused because they go unnoticed. The horrors that haunt and present his state of mind are beautifully depicted with the intricate use of mirrors as a metaphor for his character development in a haunting sequence when he is drunk and dances at a party.
Nimrat, Balbir's daughter clearly states later that she was forced to be a mother and a wife. Her way of rebellion comes from silent stares and harsh words as she is honest and transparent. The very core idea of feminism to her is based on taking decisions for herself on her own. She stands for who she is unapologetically and accepts her reality while making her father Balbir do the same. Her idea that just because she is a mother it doesn't necessarily mean that she stops being a woman is echoed throughout the show with 'she loves her child but she loves herself too'.
Amarpal Garundi played by the man of the season, Barun Sobti, holds emotional debt with that constant pressure to maintain family ties all the time. He is under a debt of 5 lakh by his brother for paying corrupt ministers and the emotional baggage of not breaking his family by marrying someone of his choice. The story establishes him as a man who can do anything to establish law and justice but the morality of the role lies in grey areas. His diabolical nature can be sensed in one particular scene where he hesitates from telling the victim's family about the murder, and in the other, he is curious to ask for a photograph of the dead by his fiancee for face recognition. While he investigates a local musician, a small-time drug peddler, and a truck driver, all of whom had something to do with the victim, unlike other cops, he finds himself guilty of charging against the local musician and denying him basic rights.
Apart from the two male investigating officers, some women in the series also have a good character arc. Miss Satnam, a young female officer is terrific, she is shown to be a woman who wants to bring justice but also leaks information about the investigation to the father of the victim. There's class and power divide that her character reflects especially when she offers herself a Hazelnut coffee at the place where interrogation has to take place or when she immediately quotes the price of the watch that the victim used to wear. Another very detailed character is the to-be bride, Veera, who loves the local musician but chooses to marry someone rich and privileged to get out of the country.
The landscape that Kohrra explores is topped with drug rookies and dealers, rich politicians, real estate agents, and some crazy contract killers. In one profound conversation, when the question is asked about what is the tragedy of their Punjab, the answer that echoes is that they don't confront the truth! This pretty much sums up the basis of all the characters too. A flawed father, broken children, and an abandoned past. The landscape in the mist has layers of all of this. Hate, anger, and jealousy are on one side of this crime thriller, and love in all forms on the other. Created by Gunjit Chopra, Sudip Sharma, and Diggi Sisodia, Kohrra tells us how guilt is as painful as living on the edge of a cliff, there are ample reasons to watch it, and not a single one to miss it.
The last few minutes of the show make you question how we have so many possibilities but all of us know that one choice that matters the most can change the ecosystem of the family we belong to. After all, in the end, you can choose to wipe the fog for clarity or just choose to leave it behind. 
This review is written by Saloni Sharma aka wordaadict on Instagram!
For more such updates follow us @socialketchupbinge