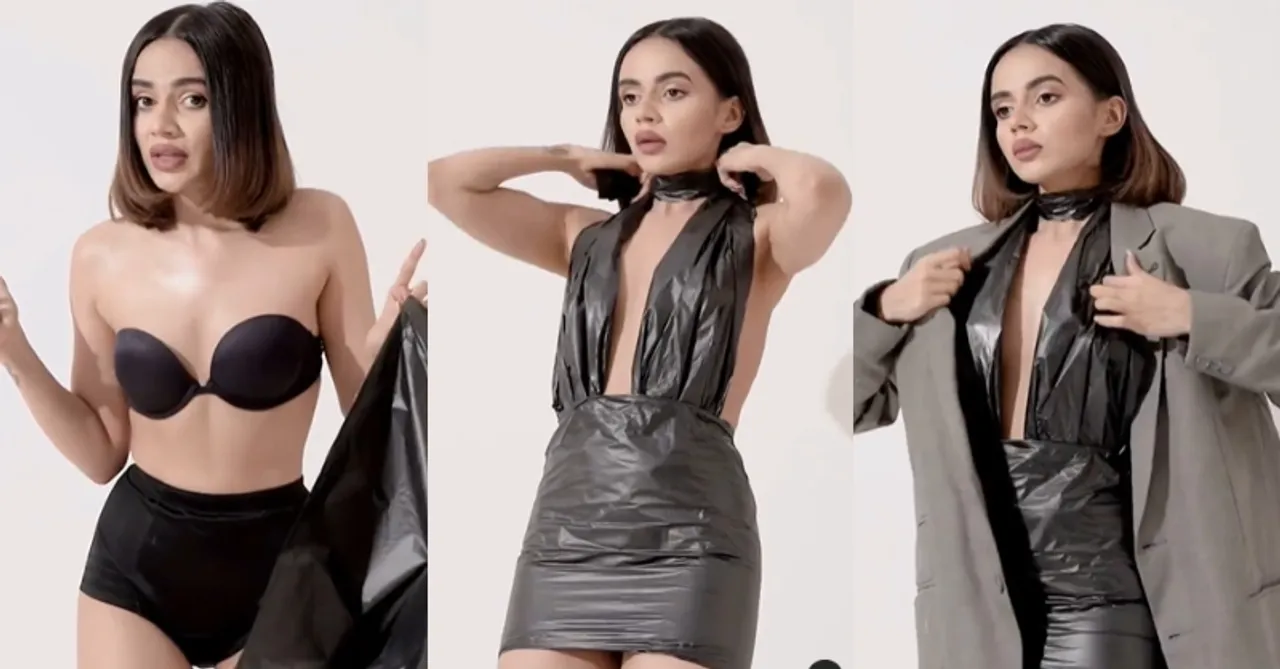 Check out how fashion influencer, Komal Pandey shocked her fans and trashed her haters with this new outfit.
We'll just put it out there - We love Komal Pandey! This fashion influencer has been known and loved for her incredible and extravagant style. Over the years, she has been able to create a brand of her own with a style that is unique to her. Her USP is creating outfits that can be re-created with clothes that we already own. She can style the same outfit in 5 different ways, make an outfit from bedsheets, turn her mother's saree into a completely new outfit and mix classy with edgy effortlessly.
Yet again, she shows her followers her sartorial elegance by creating an outfit out of trash bags and looking hot as hell in it. The influencer did a Q&A recently where she asked her followers for suggestions on what she should be styling next and one of her followers suggested a trash bag. Instead of ignoring it, Komal took it as a challenge and created an outfit. It is a bomb outfit and nobody can carry it off like Komal Pandey!
Please tell us how you do this day after day, Komal!
Check out the video:
What do you think of Komal's fashion? Have you tried recreating any of her looks? Let us know in the comments below.