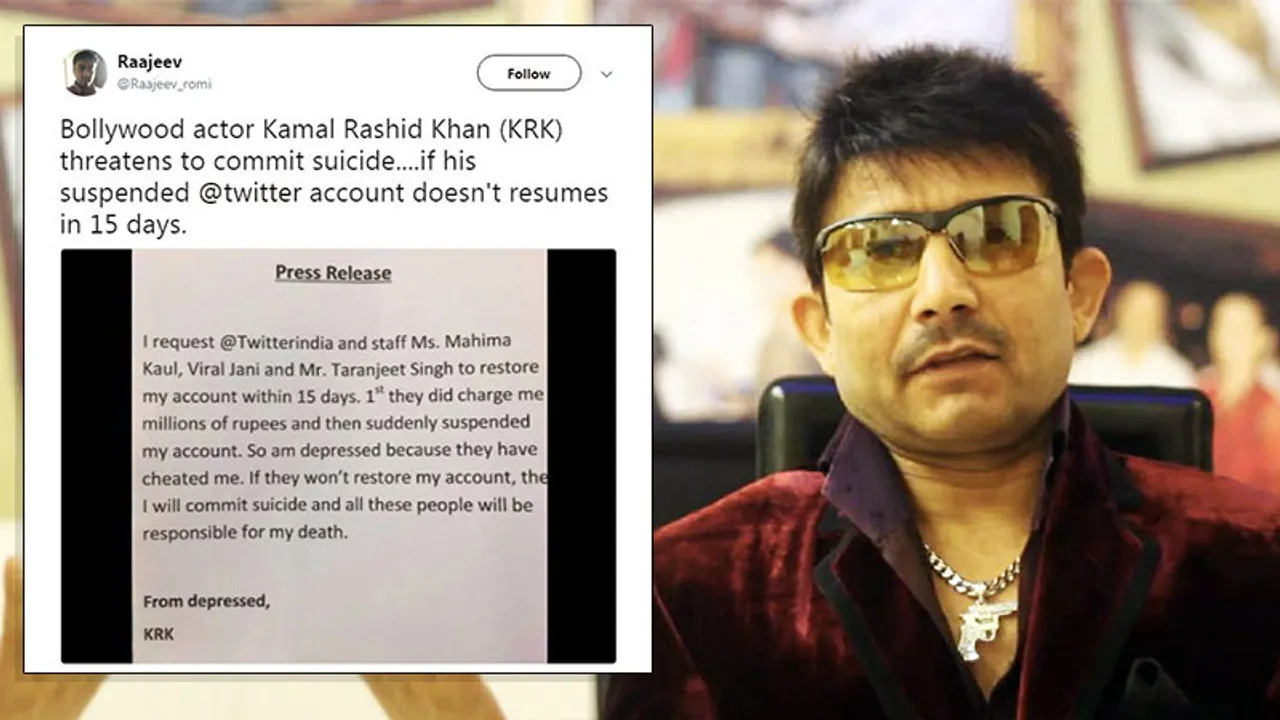 Is it just another day in the life of an attention seeking (dare I say) parasite? Turns out it is. For your dose of WTF news today, Kamaal Rashid Khan, aka KRK the film critic is threatening to commit suicide if his Twitter account isn't reinstated.
Yep. Big ol' tantrum. I have thrown better ones when Dad wouldn't buy that candy, or the toy. Turns out KRK thought this was the only course of action left in his arsenal of attention grabbing activities. While we understand suicide is a rather serious issue and neither Twitter users nor any of us should be making jokes about it, but when someone hands out a press release threatening to commit suicide, Twitterati can smell the bullcrap from miles away.
He even signed the press release/suicide threat with the words, 'From Depressed, KRK'. I mean obviously he wasn't hoping for an outpour of love and sympathy right? Because there wasn't any. Look at how Twitter reacted to KRK and his suicide threat.
1. Can't say I disagree.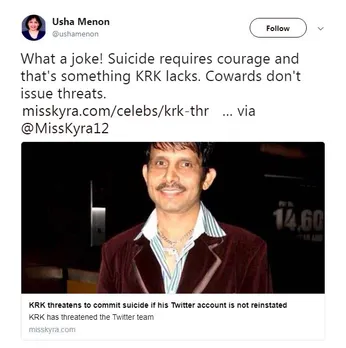 2. Yeah gone are the days of suicide notes, its time for suicide press releases!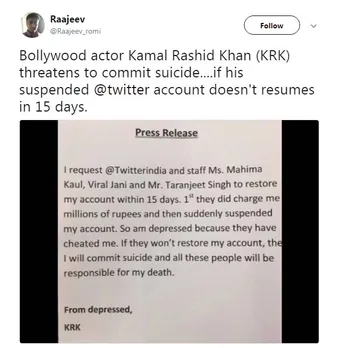 3. Hahaha
4. Counting to infinity?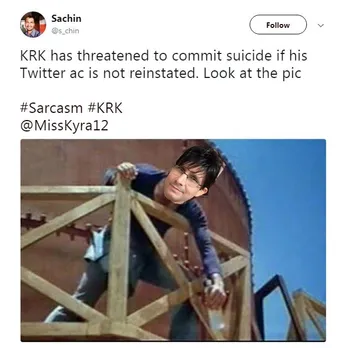 5. Can't wait to see how this pans out.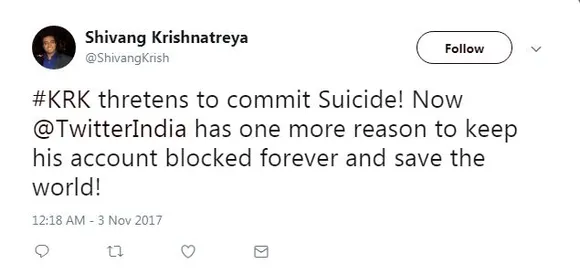 6. People in Muscat are interested in this?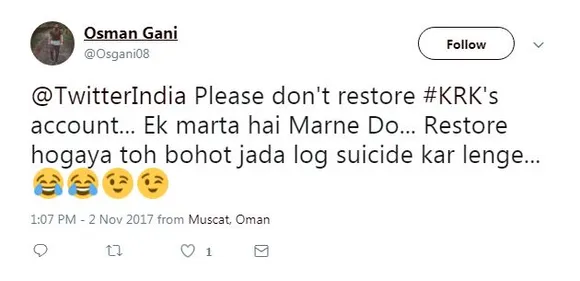 7. Oh great they're even running polls on it.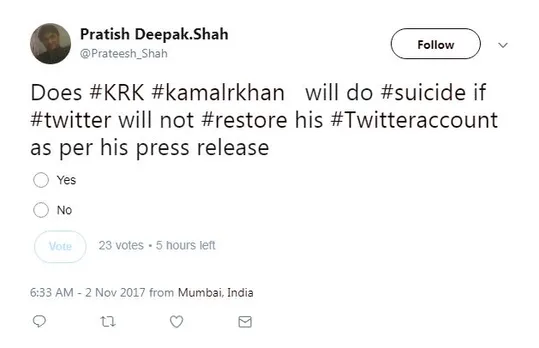 KRK's Twitter account was suspended due to his more personal attacks on Aamir Khan, and him revealing the climax to his recent release, Secret Superstar.