Inspiring millions to fight for their rights, Laxmi Agarwal stands as an epitome of beauty and courage.
It feels like we as a society have lost count of the number of crimes that happen against women. From rape, domestic violence to slut-shaming a woman finds an acquaintance with a society that ends up blaming her for the violence she has to face. And while there are many social evils that need to be fought off, there are associations and individuals fighting to right the wrongs. Among many victims and survivors, there are some who have risen like a phoenix and become a living example of strength. One such braveheart is Laxmi Agarwal.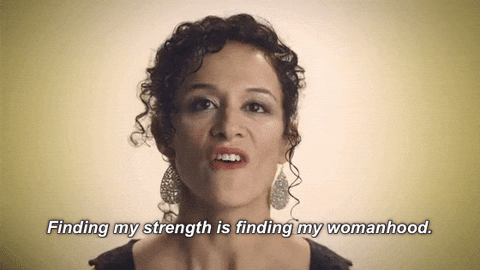 Laxmi Agarwal was only 15 when she became the victim of a hate attack. She was attacked for taking a stand and refusing to marry her best friend's brother. The acid splashed on her, distorted her face leaving her with pain, multiple surgeries and trauma that lasted for two and a half months. But it was the support of the family that got her through the taunts and mockery of people who found a way to insult and blame her for the incident.
Reportedly she also had suicidal thoughts as a result of the trauma she was facing, but the love and support of her parents stopped her from taking any drastic steps. It was their constant support that encouraged her to rise against her physical deformities and fight her own fight.
She decided to fight the horrendous act and took her case to the court. Her dedication saw the results, as the court sentenced Guddu, the attacker to 10 years of imprisonment and Rakhi, the other culprit in the crime was sent away for seven years. She later went on to file a PIL to ban the free sale of acid. Her campaign became an inspiration and many joined in her fight against 'Acid Attacks'. Laxmi was presented with the Women Courage Award in 2014 by Michelle Obama for her amazing work and dedication.
She put in all her efforts in driving focus to the acid attacks taking place around the country. She did so to educate and create awareness about it through her 'Stop Acid Attack' campaign. She reached out to hundreds of survivors and provided them with treatment, legal aid, and rehabilitation. She provided them with job opportunities by setting up a cafe called 'Sheroes'. Her foundation also aims at making acid attack survivors independent and other people aware of their plight and to educate society to respect women.
The Supreme Court passed orders to regulate the sale of acid, compensation for the victims, after-care, and rehabilitation of the survivors, limited compensation from the government, reservation in educational institutions, and easier access to jobs in July 2013 following a written petition filed by Laxmi Agarwal.
We salute this boss of a woman for her courage and inspiration!