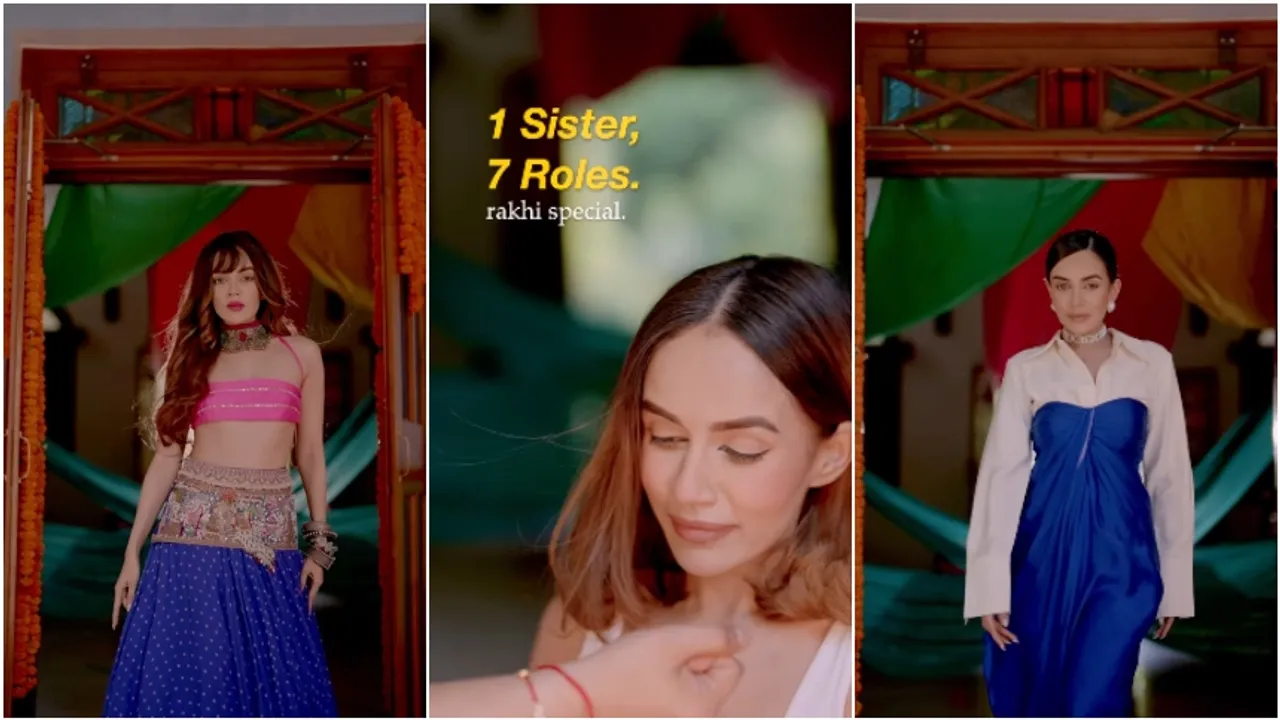 Fashion influencer Komal Pandey's Raksha Bandhan Reel is a reminder of how truly incredible sisters are.
Having a sibling has its own little perks and misfortunes that we have just grown to accept for as long as we live. Just like our friends are the family that we choose ourselves, siblings are the friends that are handed to us by our parents. It's never a dull day with them living under the same roof as you. You can hate them, kick them out of your room, 'try' to set a boundary, or get irritated with them for simply existing around you but you still root for them to be the most successful person you know. There's no one else who would remind you of your true potential! They are your biggest cheerleaders and Komal Pandey's Raksha Bandhan Reel describes it perfectly.
Komal keeps reinventing her own content, giving her audience something new apart from just another 'outfit idea' video. She has adopted storytelling as a way to show off her outfit choices and her followers seem to love and appreciate her for that. With Raksha Bandhan around the corner, she decided to talk about looks that sisters can select while acknowledging the role that sisters play in making their siblings' lives better. Her Reel on 1 sister 7 roles, talks about the sisters who have impacted the lives of their siblings more than they can imagine. Sisters are usually the ones to take the step and make the effort to constantly prove themselves and they're also the ones who address real problems within the family and Komal talks about all of them. While sharing the video she wrote, "This one is to ALL the sisters. I see you. I feel you. I hear you. YOU ARE ALL QUEENS." From the sister who introduced therapy to her family, the one who prioritized her career, who broke the generational trauma cycle, to the one who became the first female entrepreneur, the sister who learned to say no, she gives her followers time to recognize that one sister in their lives.
Here's her video!
View this post on Instagram
Her followers too had more than good things to say about her video. They shared their surprise at the new concept and were super happy that she decided to acknowledge these heroes. Check out what some of them had to share -
Hope you have told your sister how much you love her!
For more creator-related content follow us at @socialketchup