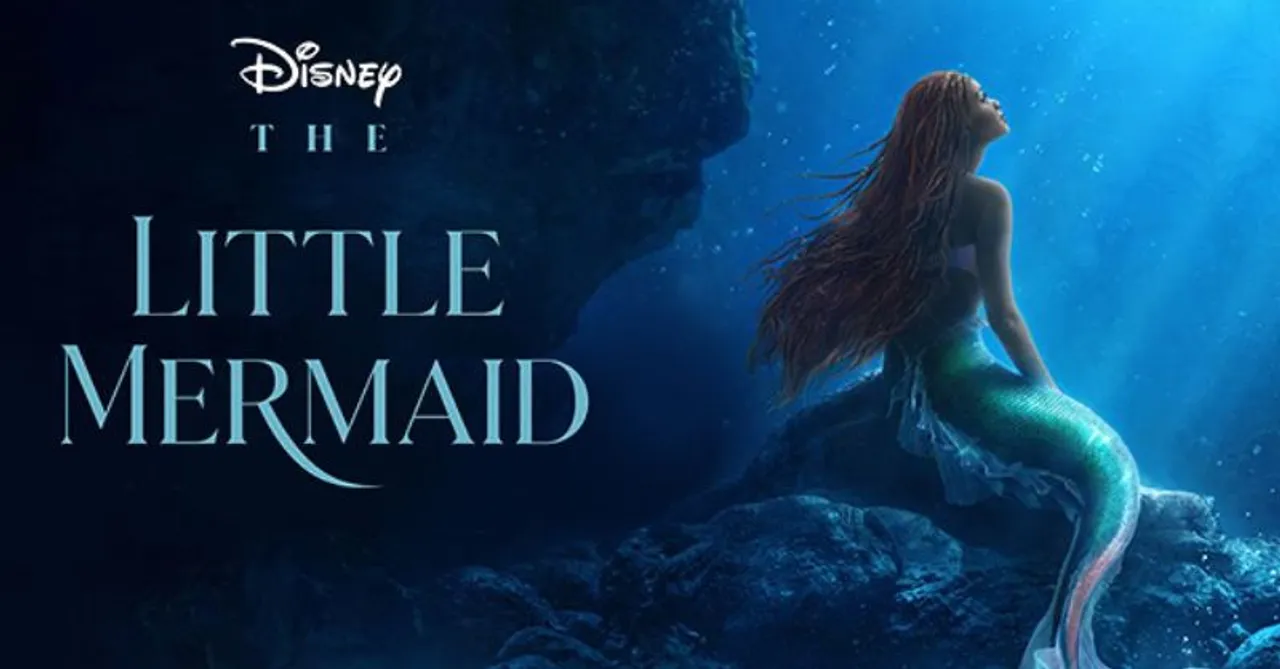 Halle Bailey playing Little Mermaid is the best serotonin according to the Janta! Have a look at their reactions!
Directed by Rob Marshall, The Little Mermaid starring Halle Bailey is a magical and enchanting retelling of the classic fairy tale. Set in the picturesque underwater kingdom of Atlantica, the story follows Ariel, a young and adventurous mermaid with a beautiful voice, who dreams of exploring the human world. After reaching the human world, she falls for the dashing Prince Eric played by Jonah Hauer-King and that is when she decides to follow her heart and makes a deal with the evil sea witch, Ursula (Melissa McCarthy), to experience life on land.
The Janta seemed to have an emotional connect to the movie since it's adapted from the story they grew up watching. The one thing they can't get over is how perfect Halle Bailey was for the role of Little Mermaid.
Also Read: Things we learned from these 6 Disney characters that might be useful IRL!
Here's what they had to say!
just watched the little mermaid and halle bailey was THE perfect choice for ariel. give her her 10s!! pic.twitter.com/FMr6BK4vpv

— gamby☆! (@ruewhenwasths) May 29, 2023
i'm never shutting up about how perfect Halle Bailey was for little mermaid pic.twitter.com/7OlXyEuWjO

— آوا (@gxivenchyy) May 27, 2023
The little mermaid review.

Halle Bailey as Ariel. Stunning. Ethereal. You can't take your eyes off her when she's on screen. And she has the voice of a siren. She was born to play a Disney princess. She's the mermaid princess of my dreams. #TheLittleMermaid #LittleMermaid pic.twitter.com/8haPLbvyTQ

— MoonOnEarth (@cousinmoon) May 29, 2023
the women of the little mermaid are actually unreal pic.twitter.com/QFPJkyx7Nc

— sam | tlm spoilers (@jallebailey) May 28, 2023
me three minutes into the little mermaid when halle shows up in a movie she's starring in pic.twitter.com/3Kkm1Zcbdv

— 🐻🌸 (@blooxwar) May 27, 2023
I went to see The Little Mermaid movie and walked out a new person. Had the soundtrack playing on my way home and everything. Halle Bailey was the perfect choice for this role and I stand by Disney's decision. Her awards sweep is imminent I fear… pic.twitter.com/Zo5raLy2uq

— Shania (@GlossedTaes) May 28, 2023
the little mermaid was amazing. halle bailey we're gonna get you all the awards pic.twitter.com/baZAfuMQ2C

— ً (@selsgoIden) May 29, 2023
y'all I literally can't get over halle singing in the little mermaid like it's stuck in my head…hearing those vocals in theaters CHANGED me pic.twitter.com/svzewdGlwM

— court (@voidsinclair) May 28, 2023
the best thing rob marshal did for the little mermaid was for Eric to lean in and get rejected rather than Ariel. like that man was down badddd for her pic.twitter.com/PkO5kPpKbd

— El (@elstyles_l) May 28, 2023
the little girl next me in the theater watching my grown ass cry during the little mermaid pic.twitter.com/xF2QgmiU85

— ⭐️ (@pinkfaiyr) May 28, 2023
Have you watched the movie? Let us know your thoughts in the comments below!
For more binge-centric content, follow us @socialketchupbinge.