Our favourite Disney actor, Hillary Duff celebrates her birthday today and we still can't get over her quotes from Lizzie McGuire.
Hi, this is XYZ and you are watching Disney channel. I bet you have practiced this when you were a teenager in the 2000s. Disney is one of the most prominent kids and teens channels that played a major role in the life of every millennial. It had a number of teenage based sitcoms and series that made our life as teenagers interesting. Suite life of Zack and Cody, That's So Raven, Hannah Montana, Wizards of Waverly Place, Jones, Kim Possible, Lilo and Snitch, Recess are some very famous sitcoms and shows on Disney. Many of the top pop stars and models of today were part of these sitcoms at aired on Disney. One of our favourites, however, still remains Lizzie McGuire starring Hillary Duff.
Hillary Duff is an American actress, singer, songwriter, and author who rose to stardom after being part of a famous Disney series "Lizzie McGuire", a character that introduced a bitmoji, which became quite famous among teenagers.
Lizzie McGuire was extremely successful and was further made into a movie titled,"The Lizzie McGuire Movie (2003)". Hillary then went on to become part of a number of films like Agent Cody Banks (2003), Cheaper by the Dozen (2003), A Cinderella Story (2004) and Cheaper by the Dozen 2 (2005) etc. Hillary also created music and released her first single "Metamorphosis" which stood at number 2 on the Billboard chart.
Well, it is Hillary Duff's birthday today and we can't help but revisit some of the life lessons that we learned from Lizzie McGuire.
 1. And it's alright to give yourself some time to heal.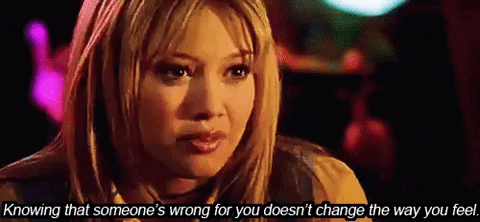 2. Lesson learnt? = Food solves everything!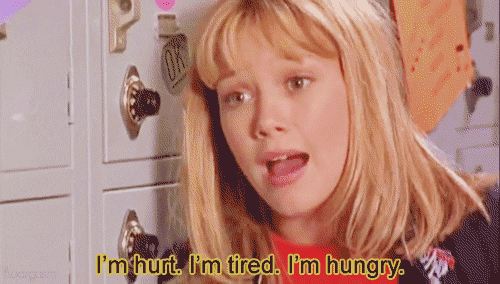 3. Sometimes we all need the confidence of a Sass Queen.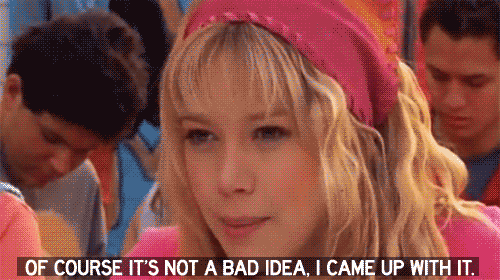 4. Always have a back up for the back up of your back up outfit's back up outfit. Geddit?
5. Because sometimes, all you need to make everything better is a nap.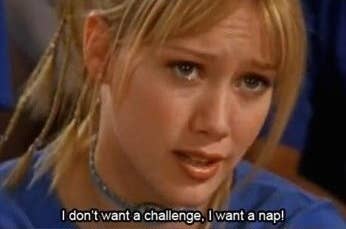 6. Friends stick together no matter what?! After all, if we don't fight, are we even friends at all?
7. You don't always get what you want but there are always bigger mountains to climb. You just need to believe in yourself.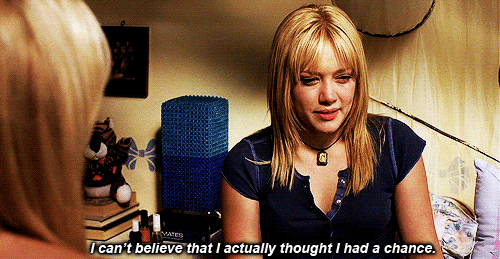 8. Be healthy, be happy.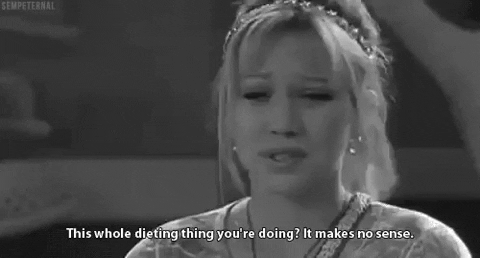 9. But being badass is always fun!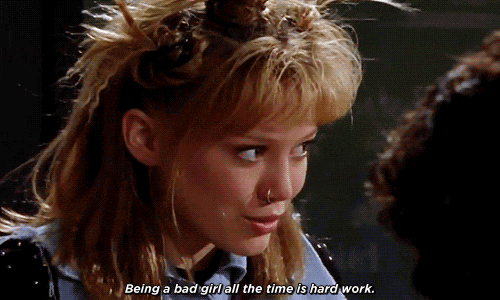 What is your favourite Lizzie McGuire moment? Tell us in the comments.