Every Year, 26th July is celebrated as the Kargil Vijay Diwas, in honor of India's victory in the Kargil war. It's been a two decades since India went to war with Pakistan to take back control of its high outposts and the LOC regions that Pakistani forces had infiltrated. The infiltration was code named 'Operation Badr'. The war went on for 60 days with loss of life and resources on both sides, and ended on this day with India regaining control and emerging victorious. There are a few things that you should definitely know about this historic war, read on to know more.
The first intrusion of by the Pakistani forces in Kargil was reported on 4th May, 1999. On 26th May, 1999, IAF launched air-strikes after 5 patrolling Indian soldiers were captured and tortured to death. The country was enraged after the mutilated bodies of six soldiers were returned and the meeting between the then foreign ministers (Jaswant Singh and Sartaj Aziz) didn't bear any fruits. The Government of India responded with 'Operation Vijay' that had troops with 2,00,000 Indian soldiers. The war came to an official end on 26th July, 1999, thus marking it as Kargil Diwas. During the war, 3,000 Pakistani soldiers lost their lives, whereas 527 Indian soldiers were martyred and 1,363 were injured. Atal Bihari Vajpayee was the Prime Minister of India, while Nawaz Sharif was Pakistan's.
All the soldiers were showered with respect from the country, and many were even awarded with the highest Indian military honors. We compiled a list of those who did.
Param Vir Chakra:
Grenadier Yogendra Singh Yadav –He is a Junior Commissioned Officer, and was awarded at the age of 19, being the youngest person ever to be awarded with PVC.
Lt. Manoj Kumar Pandey –He is still called the 'Hero of Batalik' because of the courage and leadership executed by him, even though he was killed during the attack on Jubar Top, Khalubar Hills in Batalik Sector, Kargil.
Capt. Vikram Batra –He led one of the toughest mountain warfare in Indian history, He was often termed as 'Sher Shah' in the messages that were intercepted of the Pakistani Army.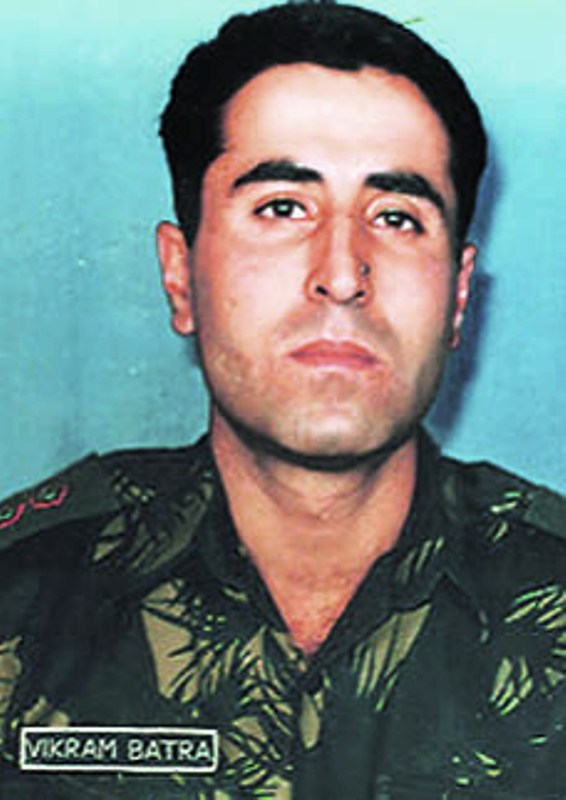 Subedar Sanjay Kumar –He is a Junior Commisioned Officer, and was honored for his valor and fearlessness during the war.
Maha Vir Chakra:
Capt. Anuj Nayyar –He was of the Jat regiment and was honored for his exemplary combat skills.
Major Rajesh Singh Adhikari –Sadly, we lost this brave officer early on in the Kargil War (30th May, 1999) but was honored for his services.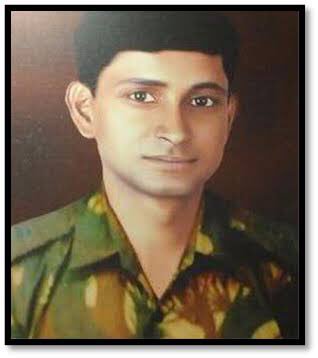 Vir Chakra:
Major Mariappan Sarvanan –He was an officer of the Bihar Regiment. He is one of the first soldiers that died during the Kargil War. He is also known as the 'Hero of Batalik'.
Sq. Leader Ajay Ahuja –He was a fighter pilot of the Indian Air Force and was killed by the Pakistani Military, leading to one of the most angry public reaction between India and Pakistan during that time.
Naib Subedar Chuni Lal –He was a soldier of the 8th battalion, and died in 2007 in a militant flush-out operation in Kashmir's Kupwara sector.
The Prime Minister of India, Mr. Narendra Modi; The President of India, Mr. Ramnath Kovind, along with other prominent figures and institutions also paid their respects today.
During the Kargil War in 1999, I had the opportunity to go to Kargil and show solidarity with our brave soldiers.

This was the time when I was working for my Party in J&K as well as Himachal Pradesh.

The visit to Kargil and interactions with soldiers are unforgettable. pic.twitter.com/E5QUgHlTDS

— Narendra Modi (@narendramodi) July 26, 2019
On Kargil Vijay Diwas, a grateful nation acknowledges the gallantry of our Armed Forces on the heights of Kargil in 1999.

We salute the grit and valour of those who defended India, and record our everlasting debt to those who never returned.

Jai Hind! ?? #PresidentKovind

— President of India (@rashtrapatibhvn) July 26, 2019
#CRPF salutes the indomitable courage, valor, and supreme sacrifice of the Bravehearts of India during the Kargil conflict. The glory of the Bravehearts in making India victorious will keep inspiring the generations to come.#KargilVijayDiwas pic.twitter.com/vkrAceVMph

— ??CRPF?? (@crpfindia) July 26, 2019
#KargilVijayDiwas : Let's pay homage to the Kargil martyrs & salute the courage, valour & sacrifice of our bravehearts.
Let's remember the supreme sacrifice made by brave soldiers of India, to uphold & safeguard the integrity of the NATION.#20YearsOfKargilVijay #JaiHind pic.twitter.com/Xv5B9bX4cD

— Indian Air Force (@IAF_MCC) July 26, 2019
Back in the day … as a young reporter during Kargil. ?On the 20th anniversary, I return to those heights this week as we broadcast programmes and stories of India's incredible triumph – straight from the NDTV archives … a treasure trove of Kargil footage and interviews. pic.twitter.com/3ykkd15SYJ

— Vishnu Som (@VishnuNDTV) July 21, 2019
On #KargilVijayDiwas I pay tribute to our martyrs who laid down their lives protecting our nation, 20 years ago, in Kargil. I also salute our brave men and women in uniform whose innumerable sacrifices, dedication & valour keep our country safe.

Jai Hind ?? pic.twitter.com/1a2zPEj26O

— Rahul Gandhi (@RahulGandhi) July 26, 2019
The heroes and the sacrifices of the Kargil War will never be forgotten by India and we salute each and every soldier that fought with courage for us.