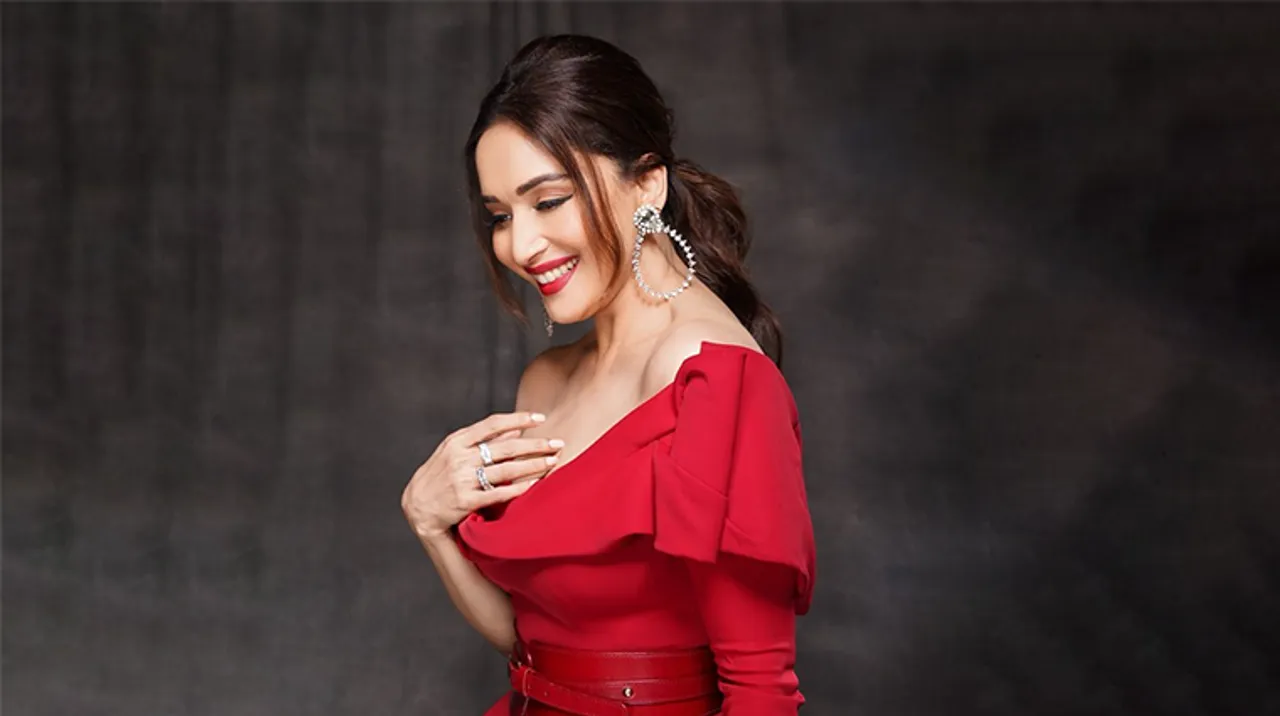 India and Bollywood go together like Chai and Parle-G. Everyone and everything is filmy and revolving around Bollywood in our country. This filminess has made the musical app Tik-Tok famous and popular in our country. Many Indian celebs are also part of the app and India's own dhak-dhak girl Madhuri Dixit Nene is the latest to join the app.
People want to be part of movies or want that extra bit of masala in their lives, and Tik-Tok just makes it happen for all the filmy souls in India. From famous Bollywood dialogues to the most fun and entertaining songs, Tik-Tokers do it all. Celebrities are trying their best to bridge the gap between them and their fans with technology acting as the glue. While some have taken up other mediums and launched their own YouTube channel, some have entered Tik-Tok as a means to connect with the fans. The latest to join the squad is our very own dhak-dhak girl, Madhuri Dixit Nene.
Madhuri Dixit Nene who is known for her grace and captivating smile is the latest of the celebrities to join Tik-Tok. The app is a platform that lets people make short 15 sec long videos where they lip-sync to dialogues or music has become immensely popular in India, with millions following it. The gap between Bollywood and the people is coming closer with many celebrities from the industry becoming part of this app. Their presence on this app entertains the fans even more. Recently, Madhuri also launched her own YouTube channel providing dance workshop videos too. Her presence on Tik-Tok will surely take the whole experience of the app to a different level.
Other celebrities who have been part of the app are Jacqueline Fernandez, Sunny Leone, Shahid Kapoor, Kriti Sanon, and Shraddha Kapoor.