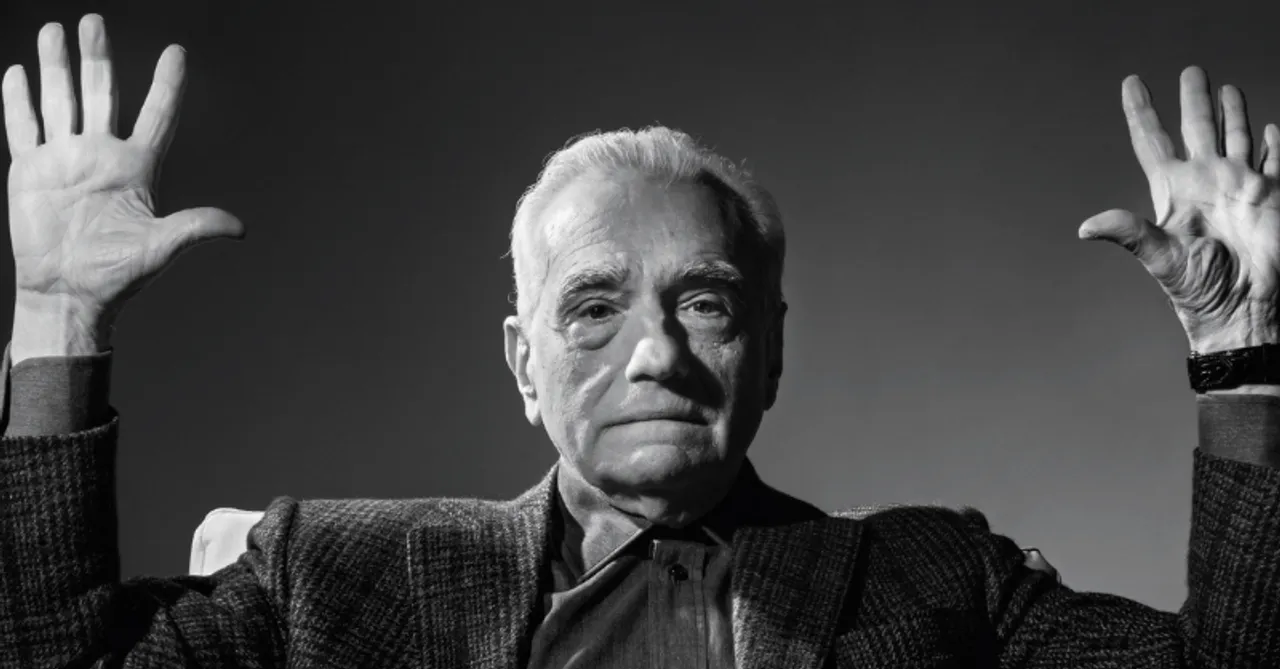 Whether you are from the film industry or not, Martin Scorsese is one name you might have come across.
If there's a Martin Scorsese film being released, you expect nothing less than a masterpiece that will speak volumes. He's that one grandmaster who has won several accolades and everyone swears by him religiously. Each one of his films is a social commentary at its artistic best so it's no wonder that the world was excited about the premiere of his much-anticipated movie- Killers of the Flower Moon at Cannes which received a nine-minute standing ovation, the longest till now at the festival.
The film is a Western drama based on the best-selling 2017 non-fiction book Killers of the Flower Moon: The Osage Murders and the Birth of the FBI. It will focus on the series of murders that were committed in Oklahoma, Osage Nation in the 1920s after oil was discovered in tribal land. But this genius of a filmmaker, if anything, is an avid lover of cinema and his unique style of filmmaking involves documentary-style fiction which is a brand loved by cinema lovers and non-cinema lovers alike. Because he can talk about a subject matter with so much ease and intrigue that critics and masses both get wrapped up in it completely. He has his favourites too whom he always likes to work with like Robert De Niro, Leonardo DiCaprio, and more. And Scorsese dabbles in all forms of filmmaking, from being a producer to advertisements to documentary films and anthologies.
His one true belief is that when you make something from the core of your heart, something you really know, you can't go wrong! Hence, New York, where he grew up and Italians, his lineage have always played an important part in his films. And while we wait for the Apple Original film Killers of the Flower Moon to hit theatres in October, here are some notable works from the director that you should definitely catch up on. Apart from some of Martin Charles Scorsese's most renowned works like Taxi Driver, Wolf of the Wall Street, The Aviator, Casino, The Departed, The Irishman, Shutter Island, Age of Innocence, The Goodfellas, and others, here is a list of some of his less renowned works!
Check them out!
Who's That Knocking At My Door (1967)
As many of you might know, Martin Scorsese wanted to become a priest, so this is his first debut feature and also an autobiographical one. It focuses on the life of a conflicted young Italian-American Catholic man in 1960s New York. Where he spends his entire day in Little Italy with his buddies trying to score with "broads".
New York, New York (1977)
It is a romantic musical drama that focuses on the career struggles of a young dance band vocalist who falls in love with a saxophone player in the 40s and 50s.
The King of Comedy (1982)
Rubert Pupkin, a 34-year-old aspiring comic is obsessed with becoming a talk show host but unfortunately has no talents whatsoever apart from the desperate need for recognition. In the midst of it, he meets his idol and gets an opportunity to make his dream of stardom come true.
After Hours (1985)
A brilliant but uptight word processor gets stuck in a nightmarish Soho hours after his last $20 bill flies out the cab window. He ends up meeting a couple of vagabonds with whom he has quite a colourful journey, one that he has never seen before.
Last Temptation of Christ (1988)
It is the story of Jesus who was a humble Judean who knew he was the son of God and hence tries to stop the Romans occupying the Judas by preaching that love is the only path to salvation. As he is put to death on the cross, he sees visions of an ordinary life married to Mary Magdalene.
Cape Fear (1991)
Max Cady, a bibliophile after serving a 14-year prison sentence for rape is released and now wants to take revenge on Sam Bowden, a public defender for providing him a lousy defense.
Kundun (1997)
The film narrates the story of a small little boy, a 2-year-old who is supposed to be the 14th reincarnation of Dalai Lama, Kundun- a spiritual and political leader of Tibet. He takes over the official leadership at the age of 15 while avoiding the Chinese occupation and an escape to India.
My Voyage to Italy (1999)
In this film, Martin Scorsese, the master, and an Italian himself, explores in detail the legacy of the classic period of Italian cinema paying homage to his own roots.
Gangs of New York (2002)
Amsterdam Vallon in 1863 returns to five points America to seek vengeance against his father's murderer, Bill the Butcher, a psychotic kingpin. With his new army and a loyal eager pickpocket on his side, Vallon takes revenge on Butcher as well as restores peace in the area.
Pretend: It's a City (2021)
It is the most interesting way in which New York City streets are explored with the fascinating mind of a wry writer, and humorist, Fran Lebowitz as she walks around and sits down to chat about New York and more with Martin Scorsese himself.
For more entertainment, follow us on @socialketchupbinge