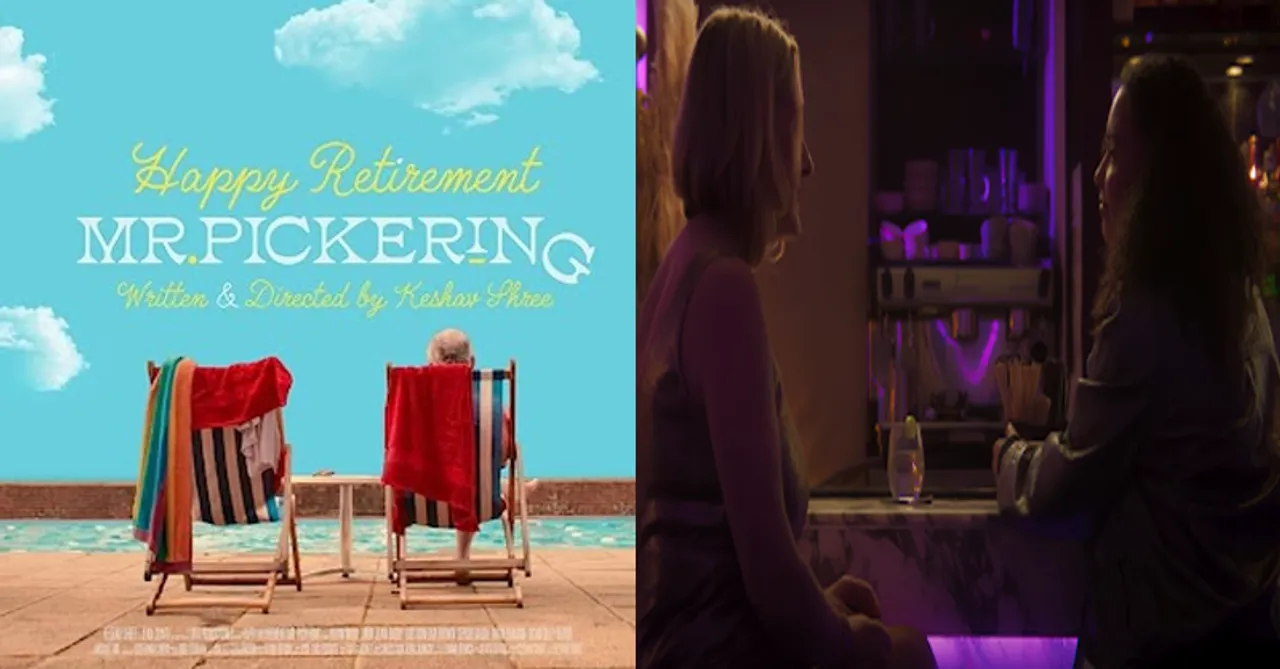 Matters of the Heart was a wholesome series of slice of life short films that will make you laugh, smile and feel bad for the characters all at the same time!
Matters of the Heart does not stand out for just one good film out of the six, it's definitely the effort and amalgamation of all that makes it so unique yet so interesting to watch. A Different Place by Sophie Black was the first one to begin the rollercoaster of an experience. Evelyn looks like she is ready to step out of her comfort zone and go to a bar to find some luck in terms of getting laid. How hesitantly she gets ready indicates that clubbing is totally not her scene.
There she meets young Chloe who helps her let loose and bring out a side of herself she has been suppressing for a while. The two spend the night together and Evelyn looks rather happy she took that leap of faith. But that's pretty much it for Evelyn. You see, she is a married woman with two kids. While she loves this part of herself, she also loves her family immensely. She has been closeted for so many years and while she has finally found a middle ground for her happiness, she always wishes to go back home to her kids.
While we've had many films about people who identify as gay and lesbian discovering themselves and finding love, we've rarely seen any good bisexual representation. A French film called Boxed in shows how a girl and a guy sleep with each other despite being lesbian and gay respectively. They were curious, they wanted to find out for real what it felt like to sleep with the opposite gender for once. And it wasn't the worst thing in the world for either of them. But it was tough for her to finally accept that girls were not the only ones she liked, she indeed was attracted to both genders. Everyone finds their happiness in someone, and it took her a while to get out of that stigma of loving the opposite gender as an openly gay woman. Don't miss out on the cute Love, Actually reference at the end. 
The third film, Dandelion, shows a couple's last few days of love and happiness together. There is narration throughout the film, which brings out the things he'd want to tell this partner before he died. The pain he felt, the things left unsaid, robbed of an opportunity to say goodbye one last time before he passed away. He was grieving and the painful narration hits you throughout the film. 
The movie that follows next has a completely different vibe to it. Happy Retirement Mr Pickering by Keshav Shree revolves around a senior citizen man who works at a publishing house finally ready to retire and actually start living his life. For him, this means he can actually give into his desires of making out with a man and getting a break from his abusive wife, who is secretly very well aware of his sexuality but brushes it under the carpet. As she likes to call it, she has seen her husband 'salivate at the sight of young men'. But little does she know her husband is fully living his best dating life with the mailman. The film is quirky, offbeat yet an extremely humorous watch. 
Look Like You by Snigdha Kapoor focuses on how a lesbian meets her biological son from her past who is now adopted by a loving family. The boy lowkey knows she is his real mother as they 'look like each other' based on what his classmates have bullied him into thinking.
Last but not the least, Love Lingers is a raw and authentic story about how COVID-19 can affect your mental health after losing your loved ones. From being a large, happy group of friends to falling victim to the pandemic one by one, and losing your partner and friends right in front of your eyes when there's literally nothing that you can do, can take a toll on you like nothing else. It's about getting back up and finding meaning to life again and keeping them and your love for them in your heart forever.
Overall, Matters of the Heart does an amazing job at portraying people of different ethnicities, genders, and watching short films of different languages while also touching upon topics that are so close to our heart as an audience. We're exploring life and discovering new things about ourselves, we all want to find the one that makes us happy and be foolishly in love, we all want to give into our desires, and we're all afraid of losing our loved one and feeling that pain. Matters of the Heart is a combination of short films with good LGBTQIA+ representation for sure but more than that, it connects with the audience regardless of their sexuality because the stories go beyond that. It's relatable, it touches your heart and it definitely opens your mind about giving short films and world cinema a chance.
For more entertainment, follow us on @socialketchupbinge